** This post is sponsored by Sephora at Kohl8217;s and Collective Voice. All opinions are my own.**
Have you ever been to a 8220;Favorite Things8221; party? 
It8217;s SUCH a blast!
Everyone structures the parties a bit different, but in short, you bring X amount of your 8220;favorite thing8221; and each person gifts 1 to each party attendee. 
Such a cool way to try new things and of course, celebrate the holidays and gift giving!
If you haven8217;t been to one before, you should totally host one!
This year, I went to Sephora at Kohl8217;s to snag my favorite things. 
One of my secrets is to grab my holiday beauty boxes for the party.
You can always find fantastic 8220;sampler8221; style beauty boxes that include multiple products, and you can divide up if you need more individual gifts.
They also make fabulous stocking stuffers!
Plus, Sephora at Kohl8217;s always seems to have a fantastic selection and great prices!
Check out what I found for my upcoming party that would also make wonderful gifts (My teen daughters tried to steal a few! ha!).
---
Laneige Midnight Minis

Another day, another viral beauty product. These went viral for a reason! They are lip masks, and they work SO well. I own 2 (I mean, how do you pick just one?) and love using them at night. I wake up and my lips are so soft! This set comes in a ton of varieties!
Divide up or gift as a whole, the $20 price point makes it feasible for everyone on your list!
Warning: These have sold out in several places so get on it fast!

Hello Mask Besties
There8217;s nothing as good as a relaxing, problem solving face mask, and these are some of the best!


I love having 5 different masks to choose from. Even if you keep all for yourself, there8217;s one that8217;s going to meet your skin8217;s needs at that time.
If you8217;re like me, your skin is ever changing!
Sol de Janeiro Cheirosa Travel perfume set.
I8217;m going to put this on the TOP of the Christmas list for every teen. These scents are going viral for a reason. THEY ARE ALL SO GOOD! T
his set allows you to sample all of them and is a favorite in our house.  
You can also purchase them individually ( and the rest of the product line) too if you want to gift a full size! See it all HERE.

The Original Makeup Eraser 8211; 7 day set
It8217;s one of my all-time faves 8211; Barbie style! These remove your makeup with JUST water! They8217;re so gentle and work so well. It8217;s actually amazing. They released these special Barbie themed versions and I8217;m a huge fan. They8217;re smaller size, so you can use one a day if you wish (though I go longer!). Divide up and tie with a pink ribbon to all your girlfriends.
Tarte best of maracuja juicy lips set
If you haven8217;t tried these lippies, it8217;s time. They8217;re called juicy for a reason! They8217;re SUPER moisturizing, and have just the perfect amount of color.
They will quickly become a favorite of ANYONE that hasn8217;t tried them before!


Too Faced Mini Gloss plumping travel set
Speaking of lips, plump those things up! I love these glosses because they add incredible shine and have a tingly feeling as they plump things up!
This set comes with 3 varieties 8211; 2 original and 1 extreme. 
2 for friends and 1 for you!



Charlotte Tilbury Superstar Glow Kit
Everyone knows GLOWING skin is the goal for every gal on TikTok and we8217;re not mad about that!
From the teens to the mature women, skin care and glowing skin products are a focus.
This set will help achieve that in no time. With a name brand like this, you know you8217;re getting quality!
A few touches of this highlighter and you8217;re ready to go! 
---
I divided up these gift sets to make little gift bags for my upcoming Favorite Things party, but even if you don8217;t have a party in your future, you can really do so much with these!

Separate and use as stocking stuffers or heck, gift the whole set to yourself!
Each of these are beauty/makeup products that are SO good and a great opportunity to try this holiday season!

Sephora at Kohl8217;s really has everything you need to make your holiday season EXTRA beautiful!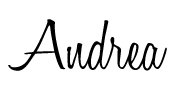 The post The Ultimate Favorite Things Party: Beauty Style appeared first on How Does She.
Original source: https://howdoesshe.com/the-ultimate-favorite-things-party-beauty-style/