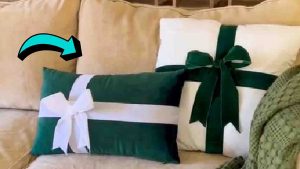 Christmas season is almost here 8211; time to brainstorm what theme should I do this year. While looking for some inspiration on TikTok, I stumbled upon this DIY Christmas present pillow from @ourwintonhome. When I saw this, I knew it would complete the decorations I'd envisioned for the holidays. What's more, it's quick and easy to make and a no-sew project! Perfect for those who don't have any sewing experience, like me. It's also a great craft-to-sell project for local craft fairs, don't you agree? I'm sure there will be a lot of craft fairs, especially since the Christmas season is fast approaching.
RELATED: Learn to Sew a DIY Christmas Tree Pillow
Whether you8217;re a seasoned DIYer or a beginner looking for a fun and easy project, these no-sew Christmas pillows are a delightful addition to your holiday decor. It's also a fun project to make with your friends or family on a weekend. What are you waiting for? Start decking your halls with this fun and charming DIY!  Watch the video tutorial below and start showcasing your creativity by learning how to make this cute Christmas pillow. Thanks to @ourwintonhome for this wonderful DIY for Christmas. 
Materials:
Directions:
Step 1
To start, grab your pillow insert and put it inside the velvet pillow cover. Next, take your velvet ribbon and start attaching it to the pillow cover like you8217;re wrapping a gift. Secure the ribbon with hot glue.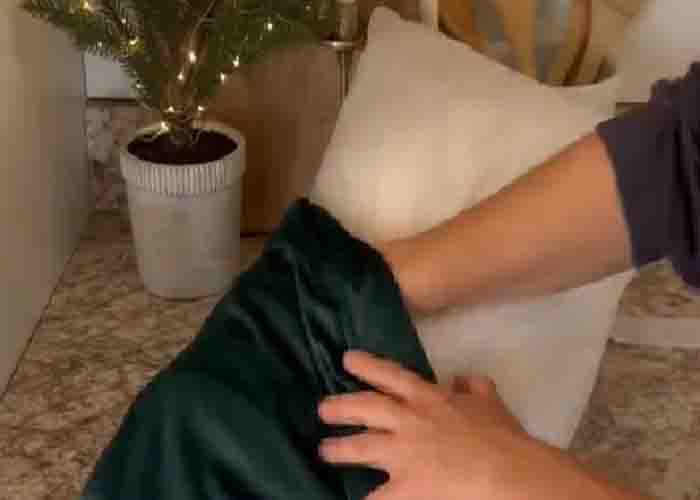 Step 2
Once done, dry the hot glue completely, then place the pillow on your couch. Make a bunch of these using different colors to make your living room lively and festive. You DIY Christmas present pillow is now finished!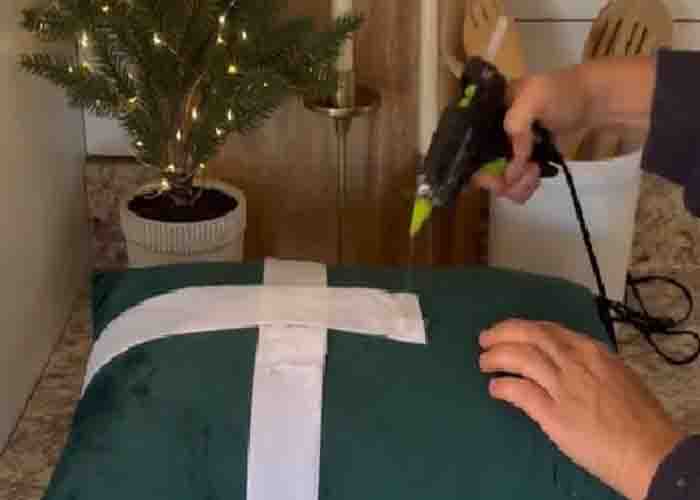 No-Sew Christmas Present Pillows Tutorial
The post No-Sew Christmas Present Pillows Tutorial appeared first on DIY Joy.
Original source: https://diyjoy.com/no-sew-christmas-present-pillows-tutorial/