** This post is sponsored by Kohl8217;s and Collective Voice. All opinions are my own.**
Confession.
I8217;m NOT a fan of winter. I feel like the only highlights are the holidays!
And after New Years Eve? I pretty much want to crawl in my bed with a good book and stay there till the world starts heating up again.
I came across something called Hygge. Have you heard of it? 
It8217;s a Danish word/concept that basically entails creating a cozy, content, and comfortable mood. You8217;ll see lots of ideas for creating hygge in your home and I8217;ve grown to just LOVE this concept! 
Think: Candles, fireplace, cozy blankets, hot cocoa and a twinkling Christmas tree. 
All of those things evoke Hygge.
I thought it might be fun to share a few things that will 8220;bring on the hygge8221;. These all make the most wonderful cozy gifts for just about anyone on your life, and I found ALL of them at Kohl8217;s!. 
I love shopping at Kohl8217;s for just about everything!  I always find the perfect touches for my home, clothing for my whole family and of course, the perfect gifts.  I can always count on them being such great quality. Plus, they ship quickly and they always have awesome coupons and sales going on!
Here are a few cozy gifts I8217;m snagging this year!
---
1. Blankets, Blankets, Blankets.
I don8217;t know about you, but nothing says cozy like a fabulously soft and luxurious blanket. They8217;re one of my favorite gifts to give and receive at any age! There are a ton our there to choose from, but I love me 2 kids in particular 8211; a soft faux fur and when things get REALLY serious, a heated blanket!

This faux fur blanket is divine with a capital D. Wrap yourself in this baby and you8217;ll forget all your winter woes. It also makes a lovely gift for anyone that you might not know what to get! 

And if you8217;re cold 24/7 like I am, this heated blanket is the answer. Plug this in and you8217;ll close your eyes and think you8217;re on a tropical island.

But really, it8217;s so perfect for those freezing winter nights and mornings!

2. Cozy Socks.
I feel like cozy socks are something everyone loves, but never buys for themself! 
I found these Muk Luk socks and knew they had to be added to my cart! They8217;re like slipping your feet into the clouds! So sort and cozy! They would make an awesome stocking stuffer!

3. Robes
I realized last month that I8217;ve had the same robe for 10 years. Let8217;s just say it was on its last leg! I fell in love with this plush wrap robe, and I think ANYONE would love to rock it! In fact, you may never get them out of it! 

4. Pj Pants.
Is it really the holidays without some new seasonal pj8217;s? I loved the option of pj pants paired with a simple tee or sweatshirt. These caught my eye because of the fair isle print! Such a classic.

Plus the jogger style bottom is always a hit! You don8217;t have to worry about the hems dragging on the floor or through the snow if you sometimes wear these out. (Don8217;t worry, I won8217;t tell!)
5. Slippers for all ages. 

Nothing says comfort like warm toes. Funny story, I actually never wore slippers myself till this year. No joke. I got a pair and I8217;ll never go back. It8217;s so nice in the mornings when my hardwood floors are chilly!
These Squishmallow slippers are a kiddo favorite! They8217;re as plush as their stuffed animal counterpart, but you can wear them on your feet! So cute, and so soft!

I thought this pair was particularly perfect for the 8220;Papa8221; in your life. The tartan plaid is a classic that can be worn year round and not just during the holidays!
There8217;s actually a whole family collection that matches here!

6. Portable mini crockpot.
I LOVE this unique idea. It8217;s a mini, portable crockpot that will keep your food warm when you8217;re on the go. 
Nothing comforts the soul more than a warm lunch/dinner, so gift this to someone that could use a good meal when they8217;re out and about. 

Aren8217;t those fun gifts? And at fabulous prices! I think just about anyone would love a cozy gift for the holidays, so 8216;add to cart8217; and spread the warmth and love this winter!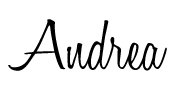 The post Bring on the Hygge. 9 Cozy Gifts Anyone Would Love! appeared first on How Does She.
Original source: https://howdoesshe.com/bring-on-the-hygge-9-cozy-gifts-anyone-would-love/