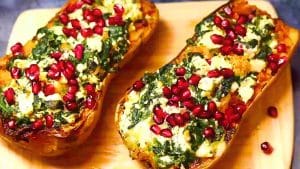 Choosing the perfect holiday side dish doesn8217;t have to be difficult, it can be easy to make and super delicious at the same time, just like this seasonal butternut squash recipe idea by Mum8217;s Simple Recipes on YouTube. This simple dish is festive and the best way to cook your butternut squash which you can find easily, especially during the Fall season.
RELATED: Pumpkin Earthquake Cake Recipe
But, you don8217;t have to wait for Thanksgiving or Christmas to arrive just to get a taste of this amazing and mouth-watering dish. You can make this any time you want, then enjoy it over dinner, and share it with your family or friends. So, if you8217;re looking for an easy dish to make today, look no further, because this is a recipe that you8217;ll surely love.
Ingredients for Stuffed Butternut Squash:
How to Make Stuffed Butternut Squash:
Step 1: Roasted Butternut Squash
Cut the squash in half lengthwise, then remove all of the seeds leaving that space hollow, and then start cutting the flesh with a crisis cross pattern. Place the squash in a baking dish, then drizzle some olive oil until the flesh is well coated, and sprinkle them with Moroccan spice, nutmeg, cumin, salt, and pepper. Rub the spices and oil evenly all over the squash, then place them in a preheated oven at 180°C or 356°F, and let them roast for about 50 minutes.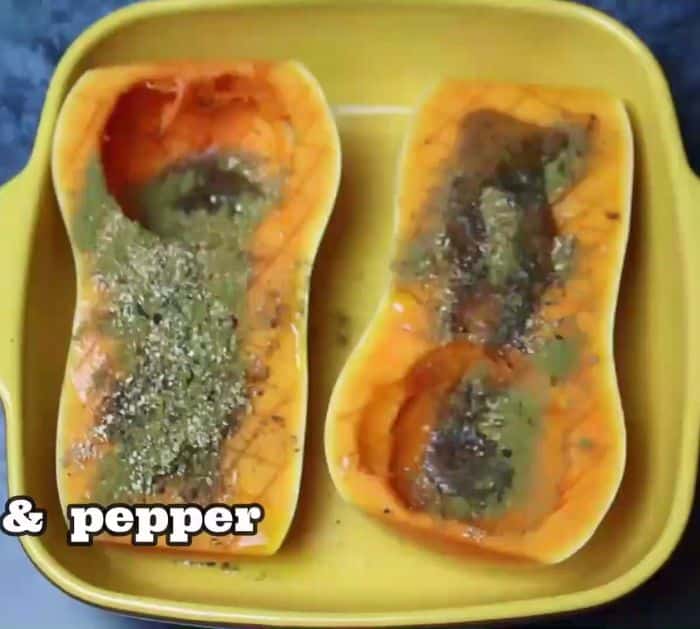 Step 2: Cheese Spinach Filling
In a mixing bowl, add the crumbled Feta cheese, nutmeg, olive oil, and blanched spinach, then mix everything until evenly combined, and set the filling aside. Grab the roasted butternut squash, then scrape and mash the flesh with a spoon, and spread them evenly. Put the cheese spinach filling on top, then put them back in the oven to bake for about 5 to 10 more minutes or until the cheese has melted. Garnish with pomegranate jewels if desired, then serve, and enjoy!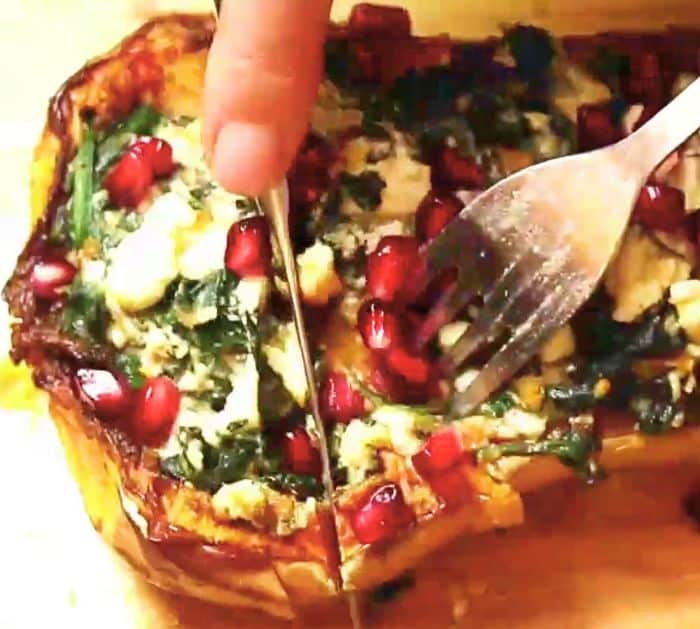 *All image credit belongs to Mum8217;s Simple Recipes via YouTube. Follow and subscribe to her channel for more!
Easy Roasted Stuffed Butternut Squash Recipe
The post Easy Roasted Stuffed Butternut Squash Recipe appeared first on DIY Joy.
Original source: https://diyjoy.com/easy-stuffed-butternut-squash-recipe/