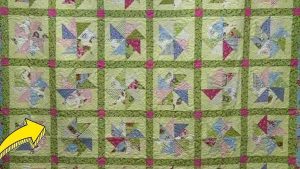 As I was looking for my next quilt project, I found this kindred pinwheels quilt from Missouri Star on YouTube. It's so beautiful that I tried doing it even though I'm a beginner. And I'm glad I did, as it's pretty simple to make despite its complicated appearance. Watch the video tutorial below to learn the step by step instructions.
Materials:
Directions:
Step 1
Subcut each 108243; square into four 58243; squares. After this, cut the 58243; squares diagonally from corner to corner, making your printed triangles. For the background, cut 58243; strips and 2 1/28243; strips. From your 58243; strips, cut 58243; squares, then cut diagonally from corner to corner, making your solid triangles. Moving on to the 2 1/28243; strip, you8217;re going to need 78243; strips (so 2 1/28243; x 78243;). You8217;ll need four of these for each block. Once you have all your fabric pieces, you can now assemble the block.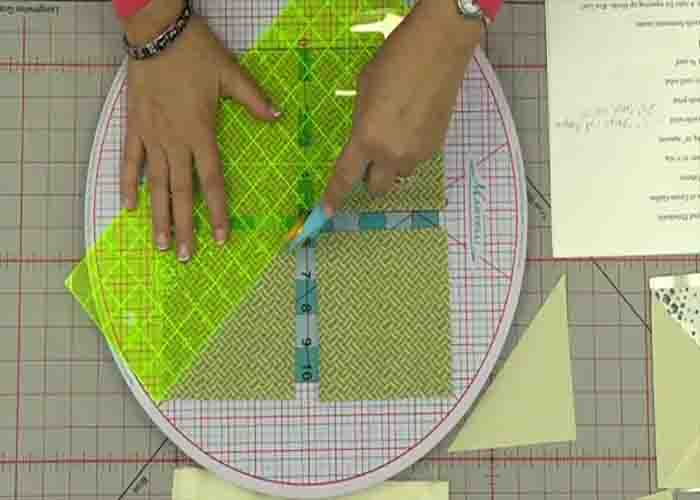 Step 2
Grab one printed piece and one solid. Match the triangles, putting them side to side, then sew them together. Press open afterward. For the other half of the block, take another printed triangle and one 2 1/28243; x 78243; strip, and sew it on one of the shorter sides of the triangle. Press open afterward, then lay down your ruler, letting the triangle be the guide, then trim off that edge. Now, sew both units together, matching up the two colored edges in the center.
Step 3
Now, square off the block into 68243; square. This finished piece is one fourth of the quadrant of the block you8217;re going to make, so repeat these steps to create more units. Once you have enough, put them together, then sew them like a four-patch. (Refer to the image below for the placement.) Press open afterward. To make the quilt top, lay six blocks in one row, sashing in between. (Whatever size your block ends up, cut your sashing to that size and attach it to the edge of your block in between the whole row.) For the next line of sashing below the row, sew the cornerstones in, and attach those together, creating a long strip.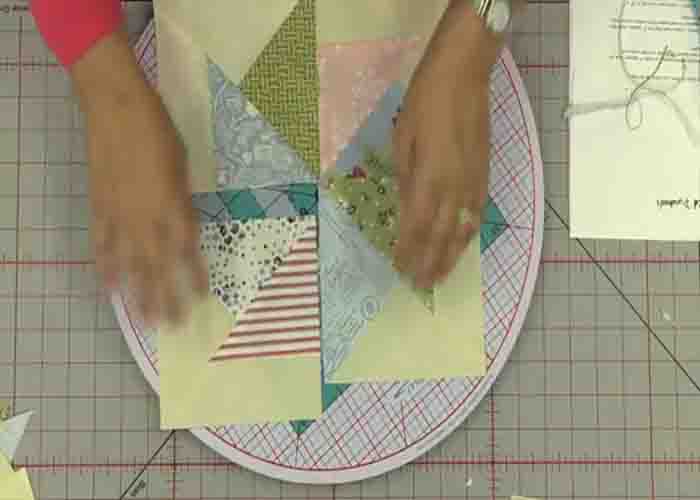 Kindred Pinwheels Quilt Tutorial
The post Kindred Pinwheels Quilt Tutorial appeared first on DIY Joy.
Original source: https://diyjoy.com/kindred-pinwheels-quilt-tutorial/