I've been quilting for quite some time now, and this 9-patch madness quilt from Missouri Star is still one of my favorite patterns to do. This quilt may look complex at first sight, but it's pretty easy to make and super fun! Whenever I have super cool fabric patterns, I always tend to make this pattern and gift it to my loved ones. Trust me, you'll surely enjoy the process of making this gorgeous and unique quilt pattern. Watch the video tutorial below to learn the step by step instructions.
Materials:
Directions:
Step 1
Take nine squares and put them by three8217;s, alternating them with white (ex: solid, color, color). Sew these three rows together. Next, draw a line from corner to corner to two white squares, then put one on the two opposing corners on the nine-patch. Pin them to secure, then sew them right into the drawn line, then sew a half-inch away from that line, then cut right in between them. Press them open afterward.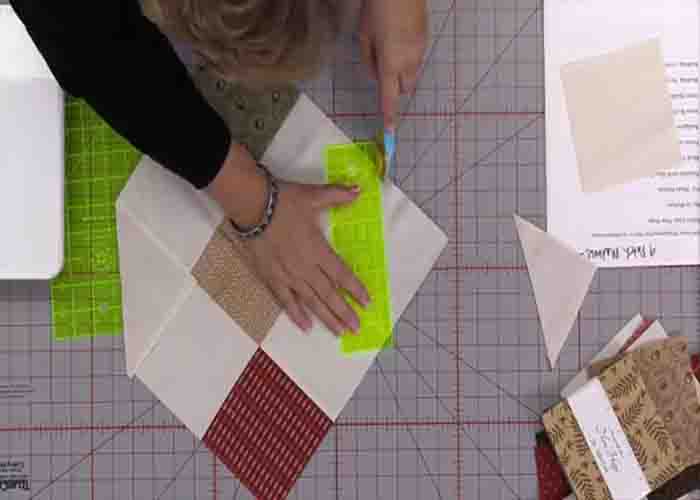 Step 2
Next, cut the block directly in half in both directions. Now, turn the two big blocks to the inside, then sew them together, creating the new block. Press it nicely, and square the block up. Repeat these steps to create more blocks for your desired quilt size. Now, lay the quilt top. Start by laying the first block with the half-square with the solid part on the top, then keep the little squares and triangles together across the row. Repeat this to create more rows, completing the quilt top.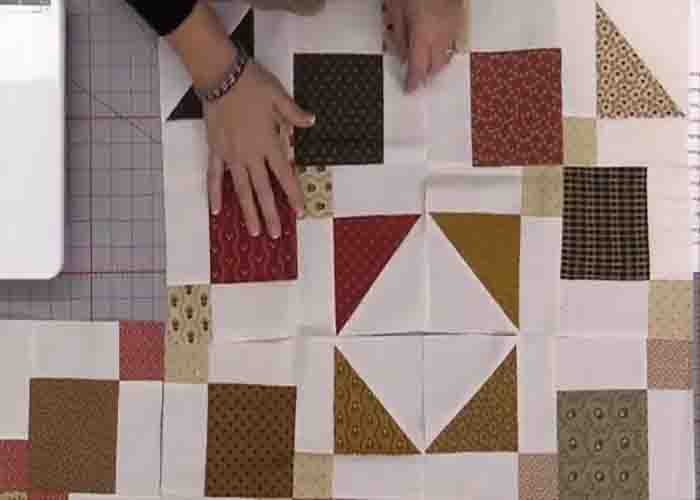 9-Patch Madness Quilt with Jenny Doan
The post 9-Patch Madness Quilt with Jenny Doan appeared first on DIY Joy.
Original source: https://diyjoy.com/9-patch-madness-quilt-with-jenny-doan/