**This post is sponsored by Collective Voice and Kohl8217;s. All opinions are my own!**
I am the mother of 3 teenagers. I8217;m not sure how it happened. I swear just yesterday, I was birthing those little blondies! It has been a whirlwind, but such a good one.
With those tween/teen years comes a LOT of physical growth, and if I8217;m being honest, shopping for clothing was becoming somewhat of a chore. Every one of my kids8217; bodies is so different 8211; even my twins, and we were starting to have a difficult time outfitting them with just the sizes and lengths they needed. 
Kohl8217;s solved every issue we had!
My oldest daughter (by 5 minutes!) was becoming particularly frustrated because she shot up probably 4 inches in a year. Her legs are long and she has a tiny waist so finding anything with enough length is sometimes difficult.
After a unsuccessful try on at several other stores, I made an online order at Kohl8217;s, hoping for the best.
We were so shocked, and so relieved, that not only was everything we ordered darling, it also fit like a gem!
If you have a picky teen, you know how difficult it can be just to find things he/she likes. When they actually fit too? 
Jackpot.
I8217;ve had a few readers ask where my teens get a lot of their wardrobe, and I now always say, Kohl8217;s!
Not only do they have a wide range of juniors sizing, but they have awesome prices and sales too.
Let me show you what we loved this order!

These wide leg jeans were the star of the show. 
We8217;re seeing skinny jeans go by the wayside and be replaced with these more comfortable wide leg option. 
I love that this brand comes in different length options. I was able to order her a 1-Long, which can be a rare size! They also come in regular and short lengths. 
They truly fit her like a gem on the first try.
Plus, the price just can8217;t be beat!

We paired it with a fun graphic tee. And although she doesn8217;t know a single Def Leopard song, she knows what8217;s cool!
This top actually came from the girls section but ran in sizes up to 20 so we were able to size up and it fit perfectly.
I truly had no idea what a HUGE deal SHOES were to teens. I swear they spend hours looking at shoes and saving to their virtual carts. I8217;m grateful Kohl8217;s has so many top shoe brands at great prices.
We were able to snag these high top Vans for a great price.
I love that they will go with just about ANYTHING!
You can8217;t go wrong with white. A little Scotch Guard and you8217;re ready to go!
Now, these socks. They caused a fight in our house.
I8217;m serious, a legit fight.
Everyone wanted them.
The man child, the twins. All in a war of words over some multicolored socks.

Everyone wanted them so I guess that confirms they8217;re a hit!
She requested something different than just jeans, so we took a risk on these high waisted utility 8220;dad8221; pants.
They were another home run!
They also shared the extended sizing options that included short and long lengths.
Talk about a perfect fit for my daughter!
The utility detail was on point as well! (Though, I can8217;t believe this style is BACK!)
I wanted her to have some versatility and the ability to mix and match so we paired it with a wardrobe staple- this baby tee.
They come in lots of colors and prints and they are fantastic for layering!
Layering is essential in the Fall, so we opted for this contrast, plaid flannel denim jacket.
I love the effortless, laid-back vibes it gives off!
Not to mention, it8217;s totally practical for those chilly mornings, leading to toasty afternoons that always creep up into this time of year!
The plaids add such a fun pop of texture and color.
---
Mom to mom 8211; Kohl8217;s really was an answer to our shopping issues!
I was relieved to find things she actually liked and ACTUALLY fit well. 
What8217;s crazy is, we didn8217;t even have to go into the store to try on. The sizing was just that accurate!
Be sure to check out Kohl8217;s and see if your kiddos, big or small, don8217;t hit the jackpot like we did!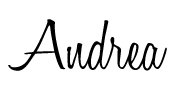 The post Teen Jackpot: How I Found the Best Fitting Clothes at Kohl8217;s appeared first on How Does She.
Original source: https://howdoesshe.com/teen-jackpot-how-i-found-the-best-fitting-clothes-at-kohls/