While I was browsing Youtube the other way, I found this gorgeous hanging flower sphere from Farmhouse-BC. I love planting plants, and this DIY project will surely keep me busy for a few days! I immediately tried making one, and now I can't stop making a whole lot to fill my garden with cascading flowers. This is one of my favorite DIY projects, and these hanging spheres really elevated my garden and made it look magical. Watch the video tutorial below to learn the step by step instructions.
Materials:
Directions:
Step 1
Tape the inside edges of the top half of the coconut liner (halfway) using strong duct tape, overlapping the ends. Push around the perimeter to make sure the duct tape is attached tightly. Next, find the center of the other half of the coconut liner, cut a split in it, then attach it on top of the other half. Stick your hands on the split and push the tape around so it gets secured in place. After this, add several pieces of tape at the bottom of the PVC and a loose piece on top to act as a temporary cover. Put it in the center inside of the sphere. (Fold a piece of duct tap and place it on the bottom of the PVC so it will stay in place once you insert it inside the basket.)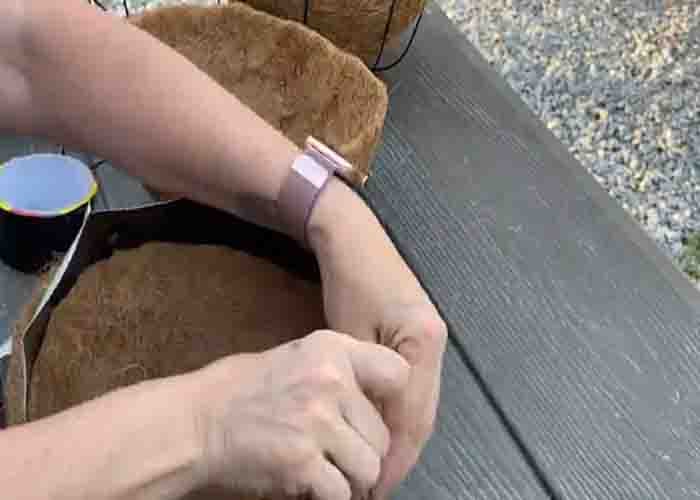 Step 2
Now, fill the whole thing with dirt, leaving the PVC top covered until you8217;re ready to hang it. After this, put the sphere inside the basket and secure it with cable ties. Next, make several slits around the sphere and push in the hanging plants, preferably cascading flowers. Once done, hang it in your garden and fill the tube with water.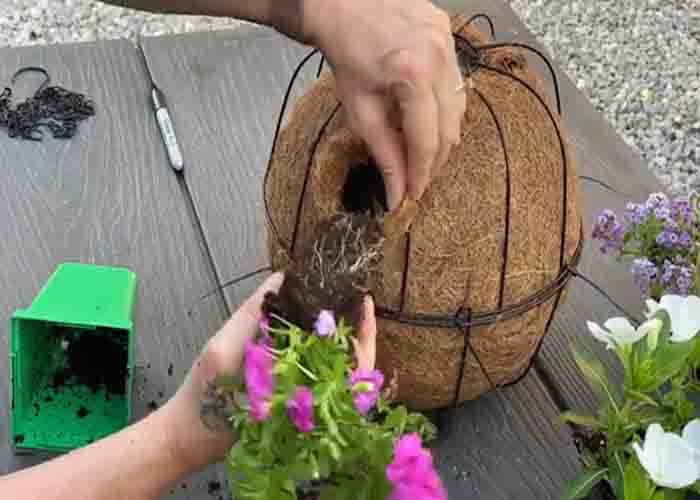 DIY Hanging Flower Sphere Basket Tutorial
The post DIY Hanging Flower Sphere Basket Tutorial appeared first on DIY Joy.
Original source: https://diyjoy.com/diy-hanging-flower-sphere-basket-tutorial/