I often get unexpected guests as my kids love bringing their friends over, especially on weekends. That is why I'm always looking for desserts that I can serve instantaneously. While browsing Youtube the other day, I found this pineapple blueberry crunch cake from Paula Deen. This recipe is so easy to put together; I know this will become my go-to dessert recipe from now on! Another thing that I like about this dessert is it tastes so delicious; I'm sure youngsters will love it. I'm planning to serve this also to a Sunday brunch I'm hosting this week, and I'm sure this will become an instant hit. Still not convinced? Try this today and see for yourself. Watch the video below for the step by step instructions. All thanks to Paula Deen for this amazing recipe, Make sure to check the channel for more recipes like this.
Ingredients:
Directions:
Step 1
Preheat your oven to 350 degrees F. Next, in a small saucepan, melt 3/4 cup of butter. In the meantime, grease your casserole dish with some butter, then pour one 20 oz can of crushed pineapple, along with its juice. Spread it evenly at the bottom. Next, add one 20 oz can of blueberry filling, spreading it over the pineapple. After this, sprinkle one box of yellow cake mix all over the top.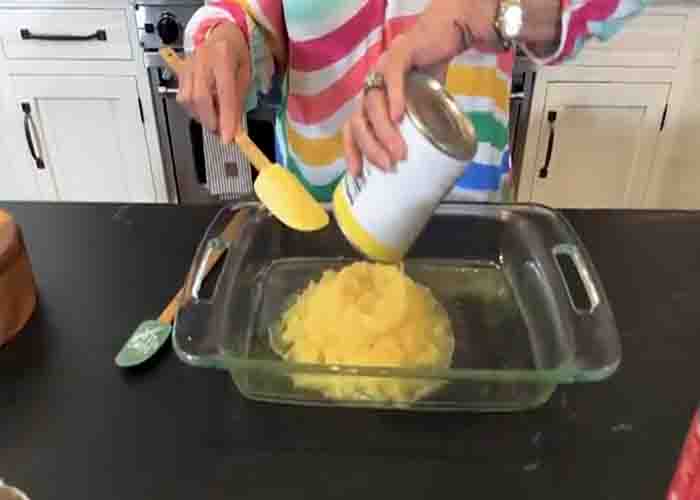 Now, pour the melted butter on top, then sprinkle the chopped pecans. Place the casserole dish in the preheated 350 degrees F oven and bake for 35 to 40 minutes. After baking, cool for a bit, then serve.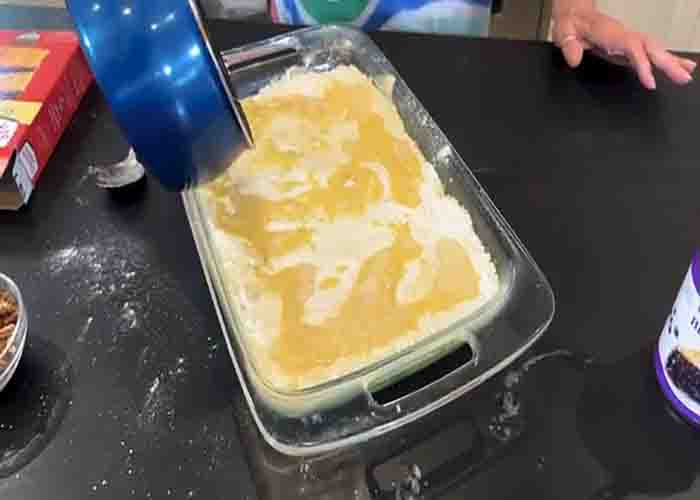 5-Ingredient Pineapple Blueberry Crunch Cake
The post 5-Ingredient Pineapple Blueberry Crunch Cake appeared first on DIY Joy.
Original source: https://diyjoy.com/5-ingredient-pineapple-blueberry-crunch-cake/