*This post is sponsored by Kohl8217;s and Collective Voice. All opinions are my own.**
I8217;m all about the feminine touches in my wardrobe right now. From touches of lace, to Peter Pan collars, I8217;m always looking for those on-trend details, and I found some that fit the bill at Kohl8217;s. 
It8217;s no secret, Kohl8217;s is one of my favorite places to shop!
I really appreciate that Kohl8217;s has so many styles and options for the whole family. 
I also need ways to save some money, and Kohl8217;s always provides incredible ways to save. 
From their rewards 8220;Kohl8217;s cash8221; to fantastic promos and coupons, I can always seem to put a bit more money BACK in my pocket.

Right now, 7/14-7/23, you can take an additional 15% off your order with code YOUR15
One of my favorite lines at Kohl8217;s is the LC Lauren Conrad line. It8217;s effortlessly 8220;California cool8221; and so many styles that ooze femininity.
Her outfits are appropriate for the office, a bridal shower, or anything else this Summer takes you!
They8217;re high-end, quality options at low prices and I8217;m here for it. 
I wanted to share a few gems I found this month. I8217;m so excited about these pieces! 
These 3 outfits are KILLER, and so appropriate for a variety of occasions and ages!
The scallops. The ruffle sleeves. The floral print. I don8217;t think there could be a more winning combination. 
Check out that detail on the sleeve and the collar!
The fabric is super great quality. Lightweight, but thick enough to last and not be sheer. 

It moves so free and breezy too. Perfect option for ANY Summer occasion. I felt like it fit true to size too.
This dress (and really all my finds) pair perfectly with these darling sling back, platform sandals. 
Can you EVEN with that bow?
2. This gorgeous lace top and paperbag pants 
Next up, a look that will take you from the office to dinner to the PTO meeting. The combination of these super pink paper bag pants and lace detailed top just makes me smile. 
It8217;s that perfect pop of Barbie pink and feminine details!

The pink pants are the BEST. The ankle length gives them a summer vibe that can be paired with an ankle boot or even heels later into the colder months.
And can we talk about that paper bag style waist? So darling!
And if pink isn8217;t your thing, the top AND the pants come in a variety of other colors! You can really combine so many options.
Now can we talk about this top? It8217;s probably my favorite of all the items I found because it8217;s so versatile!
Check out the detail. The collar. The sleeve. The lace.
It8217;s all perfect.

3. High waisted bootcut jeans and this red clip top 

Want a more casual look? I8217;m obsessed with this outfit!
First off, these jeans.
If you8217;re looking for a break from the skinny jeans so many of us have been wearing, try these.
The higher rise and the bootcut style with this lighter wash is so flattering!
That higher rise waist really tucks everything in nicely without making you look like a grandma. IYKYK!
I also love where the back pockets sit. I feel like they again, are so flattering. 
When I saw how many color/prints this top was available in, my jaw dropped a little. 
I feel like this red clip version has all the boho vibes and I LOVE it!
Do you see the texture from the red clips? What about the different, but coordinating fabric on the neck ties?
I think it adds a nice touch.
Everything fit like a dream, and true to size.
I think these pair beautifully together and really have almost a retro vibe that I8217;m totally here for.
Plus, the price is right too!
---
Well, what do you think? Aren8217;t these pieces from the LC Lauren Conrad line at Kohl8217;s picture perfect?
I love that I can find some high style, quality items at such wonderful prices!
Whether it8217;s back to school or back to the office, or just a gorgeous look for an upcoming date night, Kohl8217;s will help you find ALL the right options to make you feel and look your best!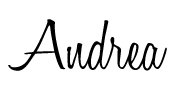 The post Feminine Touches: My favorite fashion finds at Kohl8217;s appeared first on How Does She.
Original source: https://howdoesshe.com/feminine-touches-my-favorite-fashion-finds-at-kohls/