This is the perfect time to make this delicious chicken bacon ranch sliders by Mr. Make It Happen! It8217;s loaded with cheese, crispy bacon, chicken bites, and sauteed onions, then topped with a flavorful glaze. This turned out so good when we made it last weekend. It8217;s definitely the perfect appetizer or snack for parties or gatherings.
Ingredients
Instructions
Step 1:
Line your baking sheet with parchment paper, then add the bacon slices in a single layer. Preheat your oven to 400F and cook until crispy.
Step 2:
Make the ranch dressing. Add a cup of mayonnaise, 1/4 cup of sour cream, 1/4 cup of buttermilk, fresh chives, fresh parsley, all-purpose seasoning, and ranch seasoning into a bowl. Mix until well combined. Take a taste test and adjust seasonings based on your preference.
Step 3:
Cut all your chicken into half to make them thin. Season them with AP seasoning on all sides.
Step 4:
Place your skillet over medium heat and add some oil. Once hot, add the seasoned chicken and cook on both sides until browned on both sides. Place on a baking sheet and put in the oven at 400F until the chicken has a 165F internal temperature. Once done, chop it into small pieces.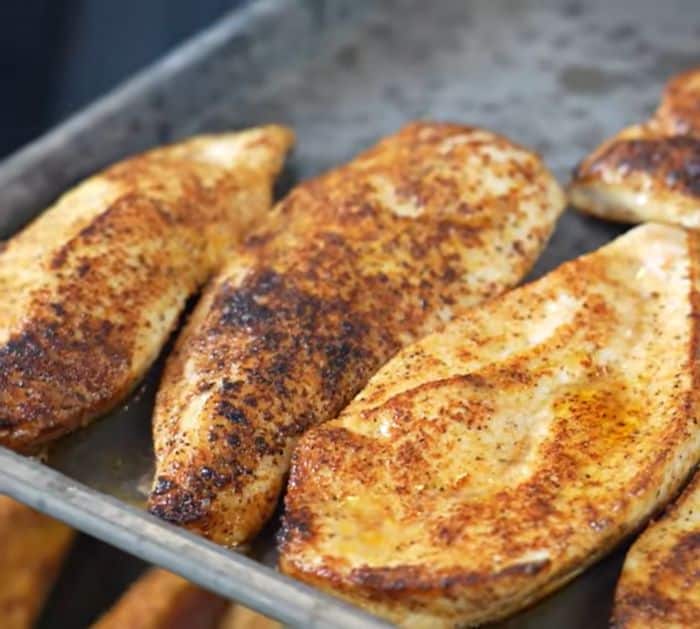 Step 5:
In the same skillet, saute diced onion until softened.
Step 6:
Cut the roll in half. Place the bottom half in a wire rack and add a layer of cheese. Put inside the oven at 400 degrees to allow the cheese to melt. Once melted, remove from the oven.
Step 7:
Combine chicken, bacon, parsley, shredded cheddar cheese, and some ranch dressing in a large bowl. Mix until well combined. Add the mixture on top of the cheese.
Step 8:
Add sauteed onions on top of the chicken mixture, then place the other half of the bun. Put it inside the oven for a couple of minutes until browned on top.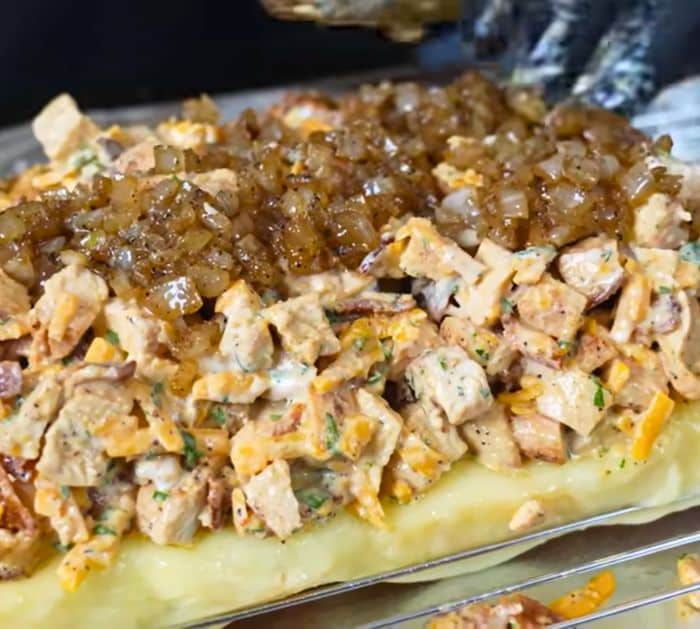 Step 9:
Make the glaze. Add the butter to a pan over heat. Once melted, add the brown sugar, dijon mustard, Worcestershire sauce, and all-purpose seasoning. Mix until well combined.
Step 10:
Pour the glaze over the sliders and spread evenly. Place back in the oven for two more minutes.
Step 11:
Serve with the remaining ranch dressing. Enjoy!
Delicious Chicken Bacon Ranch Sliders
The post Delicious Chicken Bacon Ranch Sliders appeared first on DIY Joy.
Original source: https://diyjoy.com/delicious-chicken-bacon-ranch-sliders/