Never thought these 3-ingredient slow cooker barbecue meatballs could be this good. It8217;s the perfect meal choice if you don8217;t want to spend a lot of time in the kitchen. Just put everything in the pot, mix them together, and leave them to cook. It8217;s a straightforward recipe by The Magical Slow Cooker that8217;s great for appetizers, lunch, or dinner for the whole family. You can even prepare them for potlucks or parties! Keep on reading or watch the video below for full instructions.
Ingredients
Instructions
Step 1:
Add the frozen meatballs to the slow cooker. No need to brown them.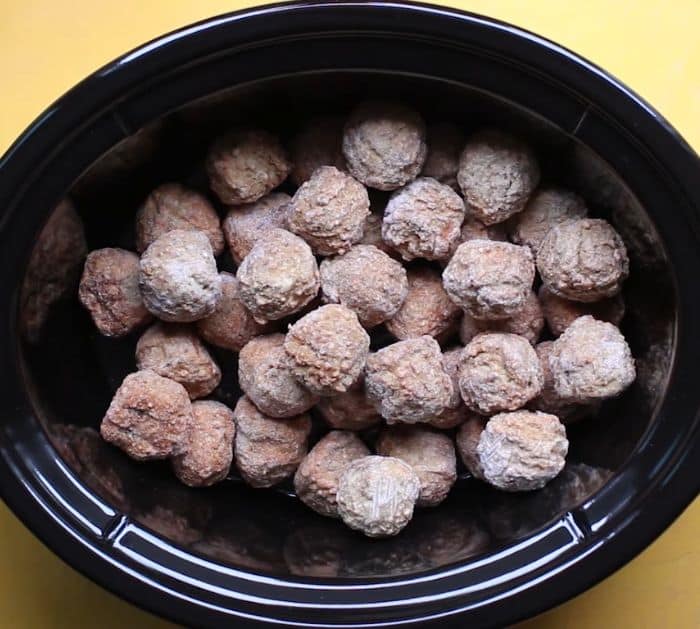 Step 2:
Add the diced white onion and 16 ounces of the barbecue sauce. Stir everything together until the meatballs are well coated with the sauce using a spatula.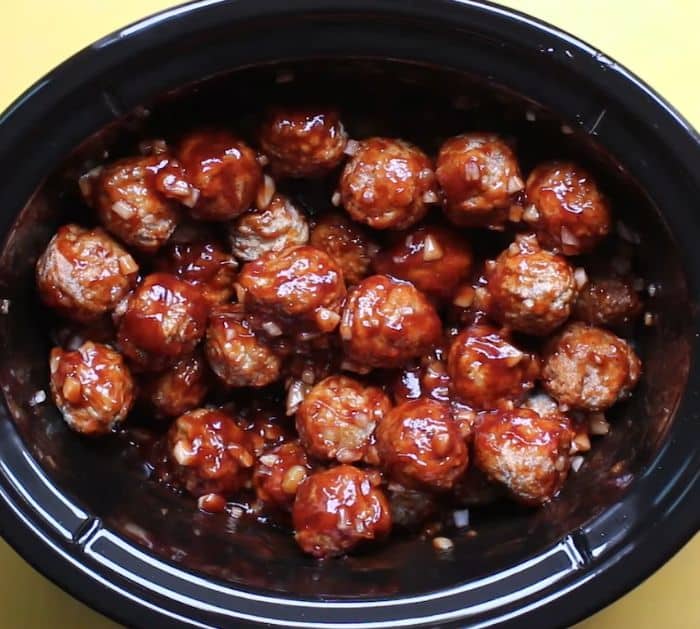 Step 3:
Place the lid on the slow cooker and set the settings to high. Cook the meatballs for 2.5 hours. You can also cook it on low for 4 hours. Make sure to stir it occasionally so the meatballs won8217;t burn the edges.
Step 4:
Once done cooking, transfer to your serving plate. If you are going to serve it as an appetizer, just add toothpicks.  If you are going to serve it for dinner, you can choose from mashed potatoes, rice, sliders, or rolls to go with it.
Serving it at a party? Set the slow cooker to the warm setting, after cooking. You can keep it warm for up to 3 hours. Make sure to check them occasionally and stir. Add a bit of water if the sauce gets dry.
3-Ingredient Slow Cooker Barbecue Meatballs
The post 3-Ingredient Slow Cooker Barbecue Meatballs appeared first on DIY Joy.
Original source: https://diyjoy.com/3-ingredient-slow-cooker-barbecue-meatballs/