If you're looking for the ultimate bread recipe, look no more, SAM THE COOKING GUY on Youtube got it for you! This garlic bread steak sandwich is the tastiest out there, and I'm sure you will love it. It's packed with flavors, easy to build, and incredibly good. Make this today and impress your whole family! Watch the video below to learn the step-by-step instructions.
Ingredients:
For the rub:
For the onions:
For the sauce:
For the garlic butter:
Greens:
Directions:
Step 1
To start, rub some oil on the steak, then season with salt and black pepper on both sides. After this, grill the steak on each side for about one and a half minutes, then move the steak to the less hot zone on your griller while continuously tossing it until cooked. While waiting, caramelize the onion by cooking it in a pan, then seasoning it with salt and pepper. Set aside. Next, make the sauce. In a small bowl, combine some mayonnaise, a little sriracha, and Worcestershire sauce. Mix well. After this, make the garlic butter. Combine butter, minced garlic, some salt and pepper, olive oil, and a little chopped parsley. Mix well and set aside.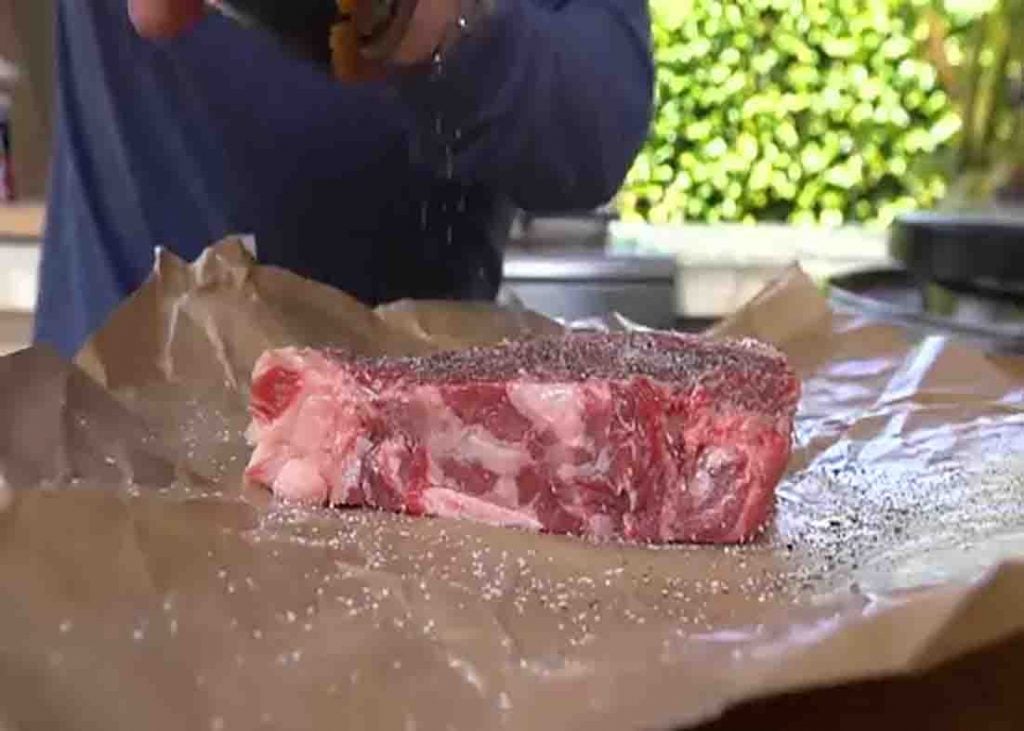 Step 2
Lastly, prep the fresh arugula by seasoning it with oil, salt, and black pepper. Mix and set aside. Now, cut your bread, spread the garlic butter, then grill. Meanwhile, slice the cooked steak thinly. Once done, start building the sandwich. Spread some mayo sriracha on the grilled bread then layer the seasoned arugula followed by the thinly sliced steak, caramelized onions, then the top bread. Serve and enjoy!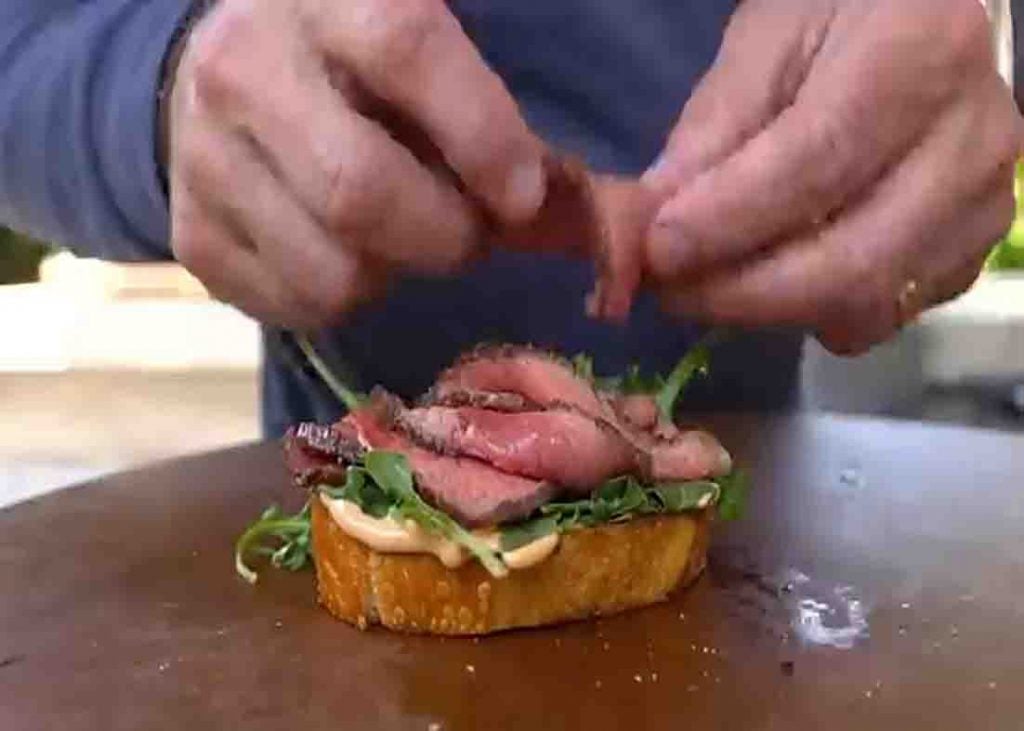 Easy Garlic Bread Steak Sandwich Recipe
The post Easy Garlic Bread Steak Sandwich Recipe appeared first on DIY Joy.
Original source: https://diyjoy.com/easy-garlic-bread-steak-sandwich-recipe/