I have been enjoying gardening so much the past few weeks. I was looking for some pots from the store but couldn8217;t find anything I like, as I wanted something more unique. Timingly, I stumbled across this DIY stone flower pot by Products Constructions on Youtube. It was so easy and fun to make. I absolutely love the look of the pebbles and the base of the pot. Watch the video below for full instructions.
Materials
Instructions
Step 1:
Cover the bowl with plastic, then place it right side down on the cardboard.
Step 2:
Make cement paste by combining water and cement. It should hold its form and not be too runny. Wear gloves and cover the bowl with a thick layer of cement.
Step 3:
While still wet, stick the stones around the cement. Be sure to press them. Make a hole in the center using a small pipe or any hollow round object. Let it dry completely.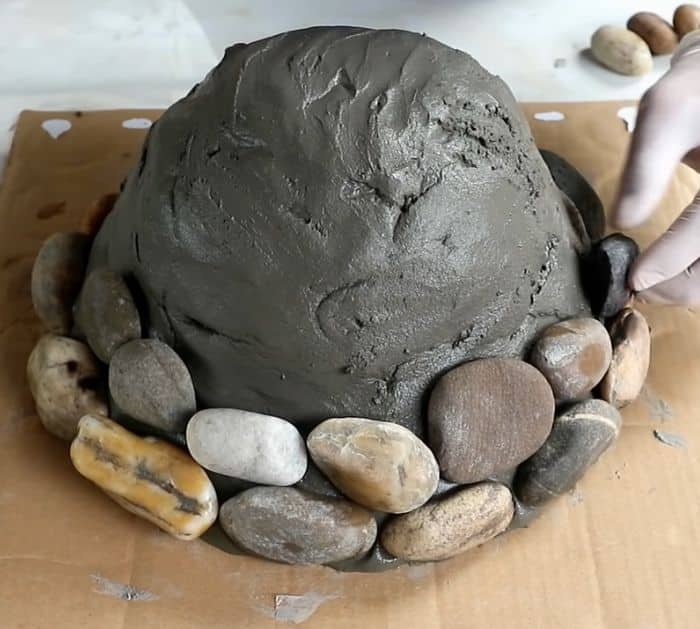 Step 4:
Flip it and remove the bowl. You can gently thump the sides to easily remove it.
Step 5:
Wet the edges and add cement paste. Stick stones all the way around. Let it dry completely.
Step 6:
Trace the bowl on the cardboard, then fill the circle with cement paste. It should be half an inch thick. Add a bit of cement paste on four sides. Do not flatten them and add a stone to each one. After that, stack stones on top and use the cement paste to hold them together. Try to level the stones as much as possible as this will be the base. Let it dry completely. Once dry, sand it to smoothen the round part of the base.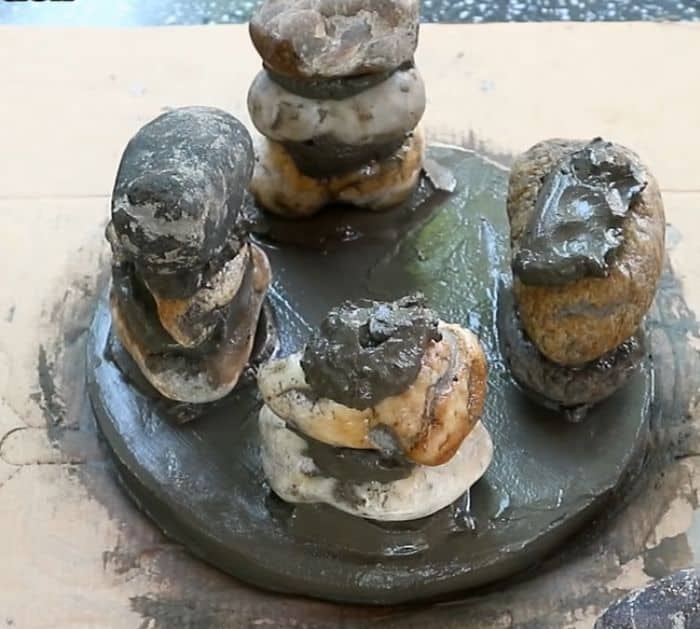 Step 7:
Place the pot on top of the base.
DIY Stone Flower Pots
The post DIY Stone Flower Pot appeared first on DIY Joy.
Original source: https://diyjoy.com/diy-stone-flower-pot/