Your favorite apple dumplings just got easier to make with this recipe by Cooking with Honey on YouTube. This delicious and sweet skillet dish is so flavorful and addicting that you will probably want to eat this every day. You can also make this in larger batches so that you can share it with the whole family, they will thank you for sure. Learn how to prepare this dish now and add it to your all-time favorite recipes. Proceed to read the written instructions below and watch the video tutorial as well.
Ingredients:
Directions: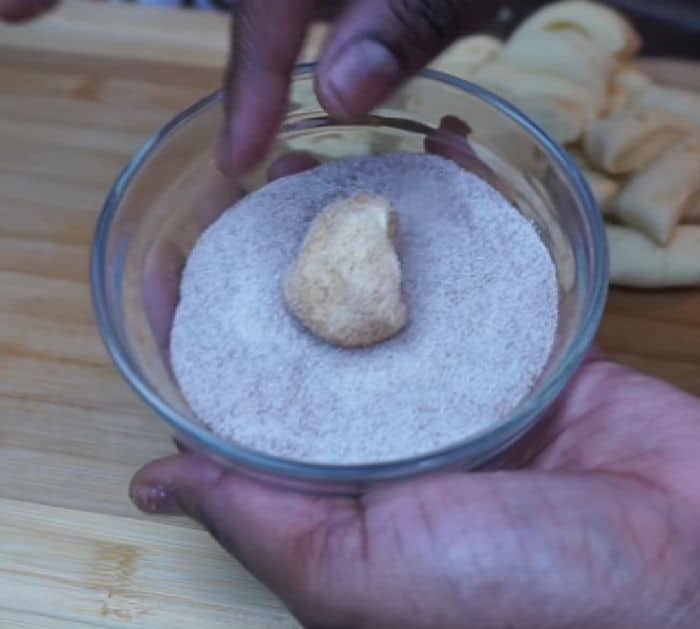 Preheat your oven to 375°F, then open the crescent rolls, and cut them into 12 to 14 small bite-sized pieces equally. In a small bowl, mix together the cinnamon and sugar, then roll the dough pieces in it until completely coated, and set them aside. Place a skillet on a stove over medium-high heat, then melt the butter, and add the apples. Next, add the cinnamon and salt all over them, then stir them all together until well combined, and add the heavy cream and vanilla. Continue to stir them together until incorporated, then add the sugar and flour mixture all over the apples, and mix them again until incorporated. Let them cook until thickened and caramelizes, then add the coated dough to the pan distributing them evenly, and place it in the preheated oven. Allow it to bake at 375°F for about 20 to 30 minutes, then serve, and enjoy!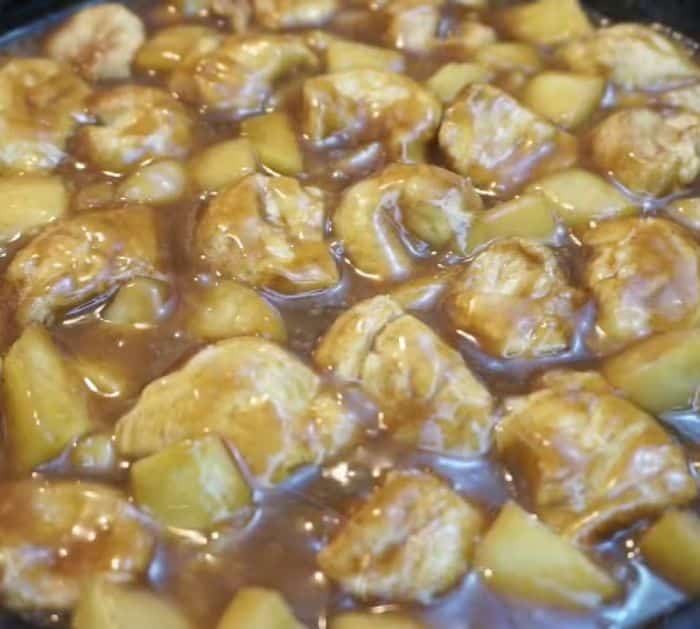 *Thanks to Cooking with Honey via YouTube for all images used here. If you loved this recipe, then you8217;ll surely love her other videos too, so give her channel a visit and subscribe!
Easy Skillet Caramel Apple Dumplings Recipe
The post Easy Skillet Caramel Apple Dumplings Recipe appeared first on DIY Joy.
Original source: https://diyjoy.com/easy-skillet-caramel-apple-dumplings-recipe/