Thanks to JCPenney and CollectiveVoice for sponsoring this post. We found the cutest 4th of July outfits that are classy and cool!

I love every single thing about the 4th of July8230;the home-town parades, the backyard BBQs, and most definitely the fireworks. My mom8217;s birthday is on the 4th of July so ever since I remember, it8217;s been a huge party and a whole day full of food and fun. And of course everyone is dressed up in festive patriotic outfits. It8217;s so fun to show up to that parade or fireworks show in red, white, and blue, but for those of us who don8217;t necessarily want to look like a flag, here are some SPARKLING outfits from JCPenney that make a BANG while still keeping it chic.
4th of July Outfits That Don8217;t Scream 8220;I8217;m Wearing the Flag8221;
Shop JCPenney online or in-store right now and get in on the HUGE Friends and Family Sale going on! Here are some of my faves for your patriotic celebrations:
New! Frye and Co. Sleeveless Drop Waist Dress
Did you know that Frye had a clothing line? And it8217;s stinking cute too! I love a good summer dress8230;especially as temps start to rise to scorching. They8217;re light, airy, and fun to wear. This chambray dress is adorable, with its ruffle sleeves and summer-perfect length. New and a great snag!
Liz Claiborne Linen Womens V Neck Short Sleeve Blouse
Looking for a cute blouse to wear this 4th of July that can also carry you through the summer? This is it! I love the cut8211;it8217;s flattering and fun, with a V-neck that can show off your favorite necklace. And for under $20, this is a NO-BRAINER! Comes in a soft red, white, and blue too. (Would be really cute with white pants or shorts, right?)
a.n.a Womens Mid Rise Boyfriend Jean
Pair the above top with these $20 jeans for a banging 4th of July outfit for one heck of a deal! These jeans have already gone VIRAL with our Facebook group and there8217;s a good reason why. a.n.a jeans are fabulous, flattering, and did I mention they come in white too? When can you EVER get great jeans for $20? Jump on this one!
Okie Dokie Toddler & Little Boys Short Sleeve Button-Down Shirt
Well if this isn8217;t the cutest little parade shirt, I don8217;t know what is. If you have a little guy, he would look adorable in this as he collects his candy and waves his flag in the air.
New! Thereabouts Little & Big Girls V Neck Short Sleeve Blouse
This top is so cute I wish it came in women8217;s sizes. But what a fun snag for girls ages 4-16! Festive without feeling like a walking flag.
a.n.a Womens V Neck Short Sleeve T-Shirt
My favorite way to keep it cool on the 4h of July (and all summer long really)8230;a classic white V-neck tee. Tuck it in in the front, or pull it in for a tie at the waist. And at just $7, I stock up on a few colors. BEST SUMMER TEES EVER! Stay simple and let your accessories do the talking.
Liz Claiborne Mini Tuxedo Tote Bag
Speaking of chic accessories, let this pretty handbag sneak its way onto your arm this 4th of July. And it8217;s easy to say yes to a $30 price tag. 
Peyton & Parker Womens Short Sleeve Flutter Sleeve A-Line Dress
Wow, what a pretty summer dress for under $30. I love the length and the delicate cap sleeves. The back is actually my favorite. This dress also comes in a girls version here. 
a.n.a Womens High Rise 58243; Denim Short
Finding the right shorts can be tricky, but I found these that check all the boxes. Not too short8230;check. A little rise to cover the tummy (and save you when you bend over)8230;check. And a white that POPS8230;check. All for around $158230;YES!!
a.n.a Womens Corina Wedge Sandals
A 4th of July outfit wouldn8217;t be complete without some cute sandals and aren8217;t these festive without being too obvious? I love the subtle navy strips and the delicate strap around the ankle. And my favorite part about shopping JCPenney8230;they8217;re under $17 right now!
Worthington Womens Long Sleeve Modern Fit Button-Down Shirt
While I don8217;t love the stock photo of this classy button-up shirt, imagine with me for a moment that the sleeves are rolled up to the elbows and that top button is open. Pair it with your favorite jean shorts with a half tuck in the front and you have yourself one sexy 4th of July outfit with a shirt that looks designer but which you only paid around $20 bucks!
Liz Claiborne Womens Scoop Neck Sleeveless Striped Pullover Sweater
Rounding out my favorite 4th of July outfit ideas is this clean striped tank that would be perfect for afternoon drinks by the pool or sunset on the lake. Such a versatile tank for around $20 that you can layer with a cardigan when the fireworks come out.
So take advantage of AMAZING prices and show up to your 4th of July festivities looking classy and cool. My favorite thing about these JCPenney pieces is that they8217;re all around $20, meaning you can pull together an ENTIRE outfit very inexpensively. Way to go!
Now let8217;s get this party started!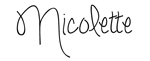 The post 4th of July Outfits That Don8217;t Scream 8220;I8217;m Wearing the Flag8221; appeared first on How Does She.
Original source: https://howdoesshe.com/4th-of-july-outfits/