One of our favorite things to do in the summer with the kids is baking. Last weekend we baked this dinner roll recipe by 마미오븐 MOMMY OVEN. Our house was filled with the smell of freshly baked bread. It was soft, fluffy, and just delicious – we all loved it. I highly recommend this to everyone.
Ingredients:
Instructions:
Step 1:
In a large bowl, combine the milk, instant dry yeast, and sugar. Mix until well combined. Next, add the egg and whisk until combined.
Step 2:
Add the bread flour and stir until it forms a dough. Knead it lightly with your hand then cover the bowl with plastic wrap. Set it aside for about 15 minutes.
Step 3:
After 15 minutes, remove from the bowl and place on a floured surface. Add the butter to the center of the dough and stretch the sides to cover it. Knead until smooth. Slap and fold the dough for about 5 to 7 minutes. Place on a bowl and cover it with plastic wrap. Leave it at a warm place until it doubles in size.
Step 4:
Divide the dough into 12 equal pieces. Smoothen and form each piece into balls. Cover them with plastic wrap and leave for 15 minutes.
Step 5:
Get one, flatten it, then roll. Form it into an oval shape. Repeat with the other balls. Place them in a baking tray lined with parchment paper. Make sure to put spaces in between each piece. Cover with plastic wrap and leave it in a warm place until they double in size.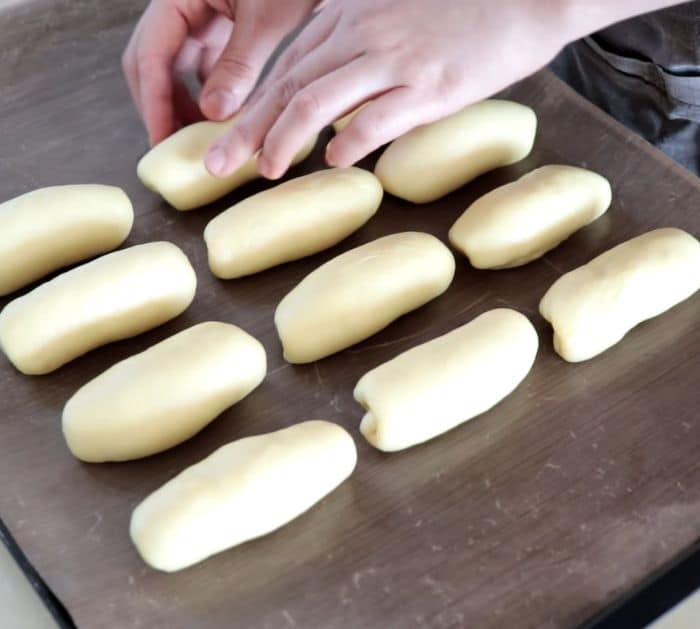 Step 6:
Brush the dough with egg wash, then place it inside the oven and bake at 338-356F for about 10 to 12 minutes.
Step 7:
Once done baking, brush the top with melted butter.
How to Make Soft and Fluffy Dinner Roll
The post How to Make Soft and Fluffy Dinner Roll appeared first on DIY Joy.
Original source: https://diyjoy.com/how-to-make-soft-and-fluffy-dinner-roll/