As the summer season draws near, days are becoming hotter each day. With this, we're planning our first cookout this weekend, and I was looking for the perfect side dish to go with our food. While browsing Youtube, I found this cucumber salad from Well Done. It looks so good, so I tried it out first before our cookout. Well, what can I say? It tastes as good as it looks! It's creamy, easy to put together, only needs a few ingredients, and will surely become an instant hit. I'm so thankful I stumbled upon this recipe; it's just perfect for our cookout. So if you're looking for a good side dish, try this recipe out and see what I mean. Watch the video below to learn how to make this fantastic recipe.
Ingredients:
Directions:
Step 1
To start, thinly slice your cucumber using a mandolin for uniform size, then cut your sweet onion thinly worth 3/4 cup. Add the sliced cucumber and sweet onion to a colander, add a little bit of salt, toss, and let them sit for one hour. (Toss in between to draw as much water as you can.) After this, pat them dry with a paper towel.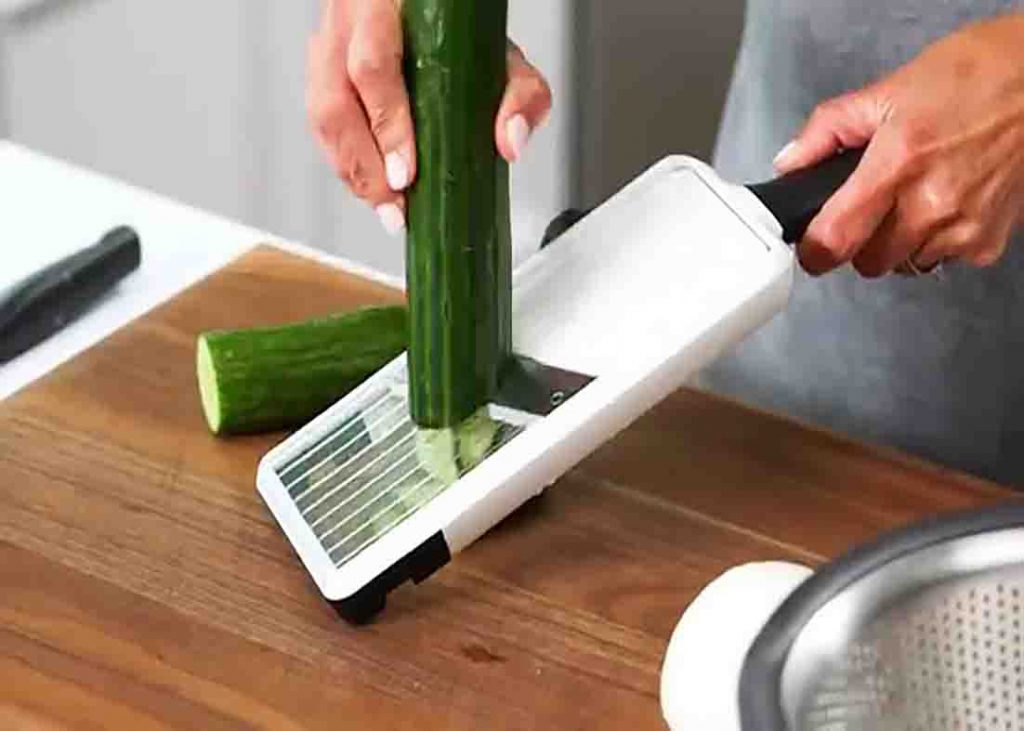 Step 2
Next, combine 1/3 cup sour cream, 1 tbsp rice vinegar, 1 tbsp chopped fresh dill, 2 tsp chopped fresh chives, and a pinch of salt. Mix well, then add the dried cucumber and sweet onion and toss. Transfer it to a serving bowl, garnish with more fresh dill and chives, then serve.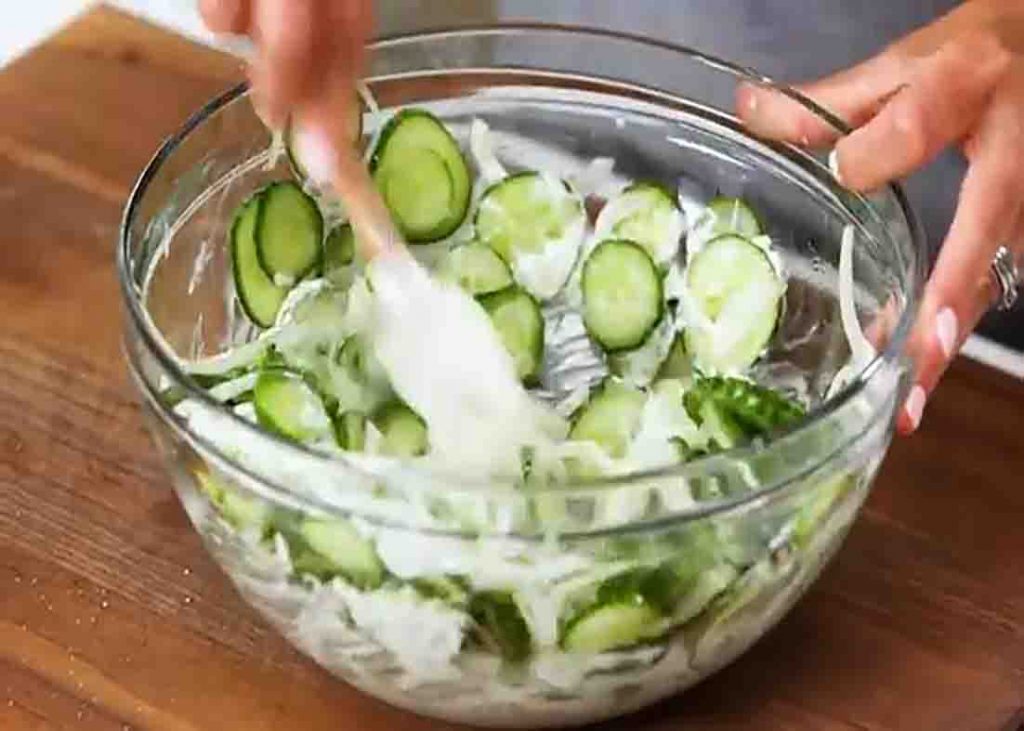 Creamy Cucumber Salad Recipe
The post Creamy Cucumber Salad Recipe appeared first on DIY Joy.
Original source: https://diyjoy.com/creamy-cucumber-salad-recipe/