**This post is sponsored by Kohl8217;s and Collective Voice. All opinions are our own.**
I don8217;t know about you, but it8217;s always an exciting day when we can dip into the pool for the first time after a cold, dark winter! The kids especially look forward to it, and I think would take the plunge at 60 degrees if I would let them! (Do kids even FEEL cold?) Every year, it8217;s a complete necessity to outfit each of their growing bodies with a new swimsuit. Since each has their own distinct style, I prefer to do my one- stop shopping at Kohl8217;s. 
Kohl8217;s always has an awesome selection across all departments and a wide range of sizes. Plus, I can almost always find a coupon or rack of rewards (Kohl8217;s cash) to use then or later. They have fantastic money saving options, which is always a nice thing with a large family!
I was particularly impressed with the quality of the swimmer suits I found this year. I feel like they8217;re going to wash well and LAST!
Here are a few I would personally recommend if you8217;re looking for style and quality.
First up, the littlest princess.
I8217;m not going to lie, it8217;s NOT difficult to find something that looks cute on this one!

She loved the bright colors. I loved the mixed patterns.
We8217;re seeing a big trend of cut outs in swimwear (and even dresses) this season, and this one is fun because it looks like a 2 piece, but is actually one!
Great quality, and great price point here.
If you have a boy around the ages of 8-10, you know how particular they can be! I swear, we have had more battles about basketball shorts in January than anything! 
His requests always include COMFORT at the top of the list and we found it with this suit!
It8217;s made by Hurley, which is always a standout brand when it comes to quality.
The ombre effect is totally cool, and as a mom, I appreciated that the waist actually fit and didn8217;t slip off constantly!
You can adjust them with the tie around the waist too.
Now, can we talk teens?
These beautiful twin girls know what they like, and I can appreciate that!
They love a good two-piece swimsuit, but prefer a bit more coverage than a traditional bikini. 
I thought these longer tankini options were perfect! They paired well with these matching/coordinating bottoms. 

They felt in style yet, comfortable enough to run around and play with their siblings.
And yes, they did pick out the same suit, but in different prints/colors that perfectly depicts their personalities.
Side note: These sandals are the BEST! They8217;re actually, believe it or not, made by Crocs! They have the practicality of Crocs, but are a little dressier. You could wear them at the pool or to dinner! Big fan.
Speaking of dad (and big brother!), mens swimming suits. As much as they may claim they 8220;don8217;t8217; care8221; what they wear, these 2 are very particular. They want something sporty, but stylish. They want something that sits comfortably at the waist without worrying about 8220;slipping off8221; when they do their latest rendition of a cannonball. 
We hit the jackpot at Kohl8217;s!
These men8217;s Nike swim trunks are the PRETTIEST! (Wait, should I be calling a dude shorts pretty?)
Seriously though, that color combo is on point! Bright, happy and all things Summer!
If pink isn8217;t his thing, it also comes in 2 other color combos!
They have an inner mesh media pocket as well which always comes in handy!

My son prefers a bit shorter swim trunk (But not TOO short of course8230😉 so we went with this affordable 78243; option. 
This bright teal colorwas a no brainer. Simple, but bright!
---
As you can see, we hit the aqua jackpot at Kohl8217;s. I love that they always have such a wide selection of sizes and styles, often from brands you already recognize!
If you8217;re looking to stock up on summer gear, be sure to check out all the options at Kohl8217;s. 
Also, be on the look out for upcoming sales!
Lowest Prices of the Season Sale which runs 5/178211;5/21
 and Swimwear for the Family Flash Sale which runs 5/228211;5/24.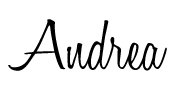 The post Take a Splash Into Summer with Top Swimwear appeared first on How Does She.
Original source: https://howdoesshe.com/take-a-splash-into-summer-with-top-swimwear/