On May 15, the beloved culinary maven Martha Stewart made an exciting announcement during her appearance on TODAY. Contrary to what fans might expect, it wasn8217;t about a new business venture, a collection of cleaning tips, or a delectable recipe. Stewart revealed that she is one of this year8217;s cover models for the Sports Illustrated Swimsuit Issue, set to hit stands on May 18.
At 81 years old, Stewart has made history by becoming the oldest cover model ever featured in the esteemed SI Swimsuit8217;s history. Joining the ranks of other cover models such as Megan Fox, Kim Petras, and Brooks Nader, Stewart8217;s timeless elegance and radiant energy shine through in her captivating photo, taken by renowned photographer Ruven Afanador during a shoot in the Dominican Republic.
During her appearance on TODAY, Stewart couldn8217;t contain her delight as she stood beside her ultra-glamorous cover shot, with tousled hair and a fresh, summery look. With a giggle, she expressed, 8220;I like that picture. I'm sort of shaking because it's odd to go to an island and then get changed into nine different bathing suits in one day in front of all those people8230; it turned out OK.8221;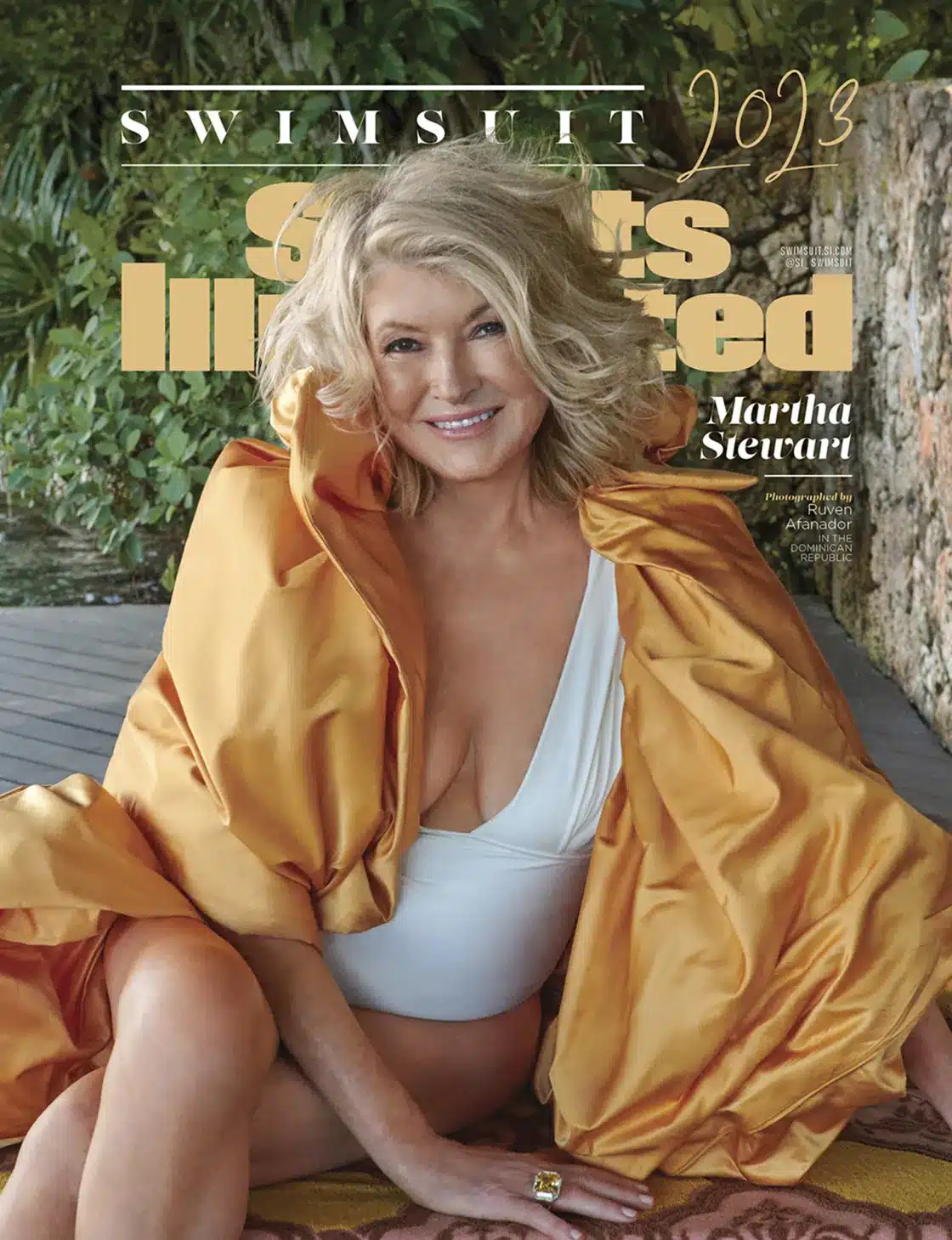 Hoda Kotb, one of the co-anchors, acknowledged that the cover turned out more than just 8220;OK8221; and asked Stewart about the journey that led to this stunning cover. Stewart revealed that the idea was proposed to her in November of the previous year and shared, with a laugh, that it was a request she had never received before. She emphasized, 8220;To be on the cover at my age was a challenge. I think I met the challenge.8221;
In her swimsuit-clad cover photo, wearing pieces by Monday Swimwear and adorned with accessories by Anita Ko and Jacob & Co., Stewart exudes her signature grace and polished style as she reclines on a blanket-covered bench. Her history as a model earlier in her career is evident in the way she effortlessly commands attention and captivates the viewer.
Stewart8217;s dedication to maintaining her well-being and healthy lifestyle also played a part in preparing for the cover shoot. She mentioned that she continues to do Pilates every other day, as it brings her tremendous joy. Moreover, she explained that she didn8217;t starve herself but made dietary adjustments, avoiding bread and pasta, while ensuring she maintained her regular exercise routine. As she put it, 8220;I live a clean life anyway — good diet, good exercise, and healthy skincare and all that.8221;
While the photoshoot primarily features Stewart in breathtaking beach scenes, including one with horses galloping behind her and another where she leisurely enjoys a martini cocktail in a spacious cabana surrounded by palms and ferns, it also portrays her floating in the sea, highlighting her multifaceted presence.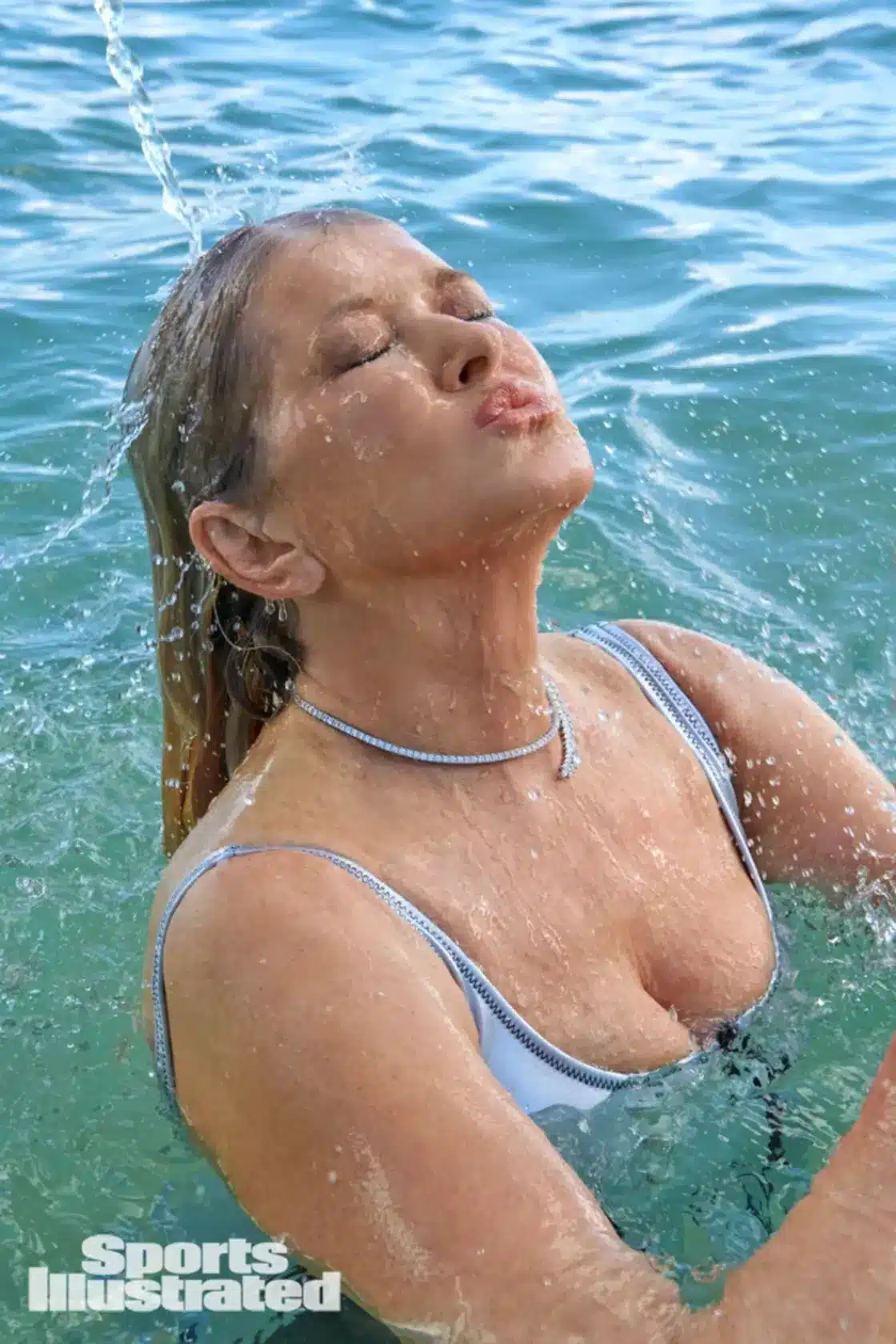 For Stewart, this opportunity to become a swimsuit cover model was about more than her usual career motivations. In a behind-the-scenes promo video, she candidly shared, 8220;Usually I8217;m motivated by pay8230; But this time, I was motivated by showing people that a woman my age can still look good, feel good, be good.8221;
The video provides glimpses of Stewart8217;s experience at the stunning photo shoot location, as she selects outfits and gets her makeup done. In one memorable scene, Afanador stands in waist-deep water while a photo assistant pours a bucket of water over Stewart8217;s head. Despite the exhaustion that comes from changing into ten different bathing suit outfits, Stewart admits that she typically prefers to wear one thing all day. Nevertheless, the shoot was undoubtedly worth the switch-up.
https://cdn.jwplayer.com/previews/zjs89v9D
MJ Day, the editor-in-chief of SI Swimsuit, expressed the magazine8217;s commitment to sparking captivating and thought-provoking conversations through their 2023 issue.
"I want other women, especially women to feel that they could also be on the cover of Sports Illustrated," Stewart said. "I don't think about age very much, but I thought that this is kind of historic."
The post DIY Maven, Martha Stewart, Lands Sports Illustrated Cover at 81 appeared first on DIY Joy.
Original source: https://diyjoy.com/martha-stewart-lands-sports-illustrated-cover-at-81/