*This post is sponsored by Zulily. All opinions are my own.*
My kids are out of school in just a couple short weeks and boy, are we ready for it! Bring on the BBQ8217;s, ice cream, and ice-cold diet cokes poolside!
It8217;s the best time of the year and Zulily is here with ALL the fun.
I love to check Zulily daily because the products and deals there are always changing! Plus, I find the best prices!
They can offer lower prices by not keeping warehouses full of items waiting to be sold and only having items shipped once they have been purchased. It sometimes takes a little longer, but allows them to pass lower prices and savings along to us!
PLUS, after you place your first order of the day (Sunday-Thursday), any additional orders you place the rest of that day (up until 11:59pm PT) will ship free, for qualified items.
If you place an order on a Friday, you can get free shipping on any additional orders you place through 11:59pm PT that Sunday, for qualified items.
I also love that I can find such a wide assortment of gift ideas, and clothing, and things I need in my home! 
Summer is on my brain, and I thought it would be fun to round up 13 of my favorite Summer Zulily Finds!
The ultimate box of Chalk: Does anything beat a classic box of chalk and a sidewalk? I don8217;t think so! Plus, this box is the ULTIMATE! Every color under the sun and plenty of it!
Zig Zag car:  All 6 of my kids have loved the 8220;wiggle8221; cars. They self-propel by wiggling the handles back and forth. They8217;re an absolute BLAST, and sometimes I catch the big kids stealing a ride!
Birkenstock sandals:  Another classic, known for quality and longevity! I8217;m so impressed with mine and how long they have lasted AND how comfy they are. They8217;re an investment, but worth it!
Treasure Trove Water table: I feel like a water table is a toddler staple, but this pirate theme takes things to a new level. I love all the details!
Double chaise lounge chair:  Even the littles need a place to chill and this chaise is the perfect size. I love the aesthetic!
Bumble& Bumble Surf infusion:  If you8217;re in the water more, your hair will probably be styled less! This hair cream is perfect for that after water hair when you want those beachy waves!
The ultimate perforated pool bag:  There8217;s a reason bags like this are the HOT THING. They8217;re perfect for being around the water! I love the bright colors of this one!
Bladeless neck fan:  Feeling hot? This should solve all your hot weather woes. From parades to amusement parks to baseball games, if you have this around your neck, you8217;ll feel SO much better!
Keen shoes for kiddos:  The ultimate adventure shoe. Your kiddos can go from water to land and back again in comfort. I think a lot of moms agree, these shoes are a summer staple. 
A Summer dress for your girls: I love dresses during the Summer. To me, they seem cooler than even shorts. My girls share my affinity for dresses, and so this one stood out to me! I love the bright colors and bolder pattern.
Men8217;s board shorts: Every guy need a pair of swimmers, and these are my favorite brand! They8217;re well-made and come in SO many fun color and print options.
Fun, family game 8211; Silent but Deadly: Sitting around the porch, and want a fun family game? I thought this looked awesome! Great reviews, and anything that refers to farting seems to be popular in our house.
Fun, good quality beach towels: Give me all the big, cozy beach towels! I love wrapping my babies in comfort after a cool swim. I thought the styles were so darling here, and the prices are right!
---
Move quickly! Remember these finds are only available for a limited time!
Happy Summer and Happy shopping!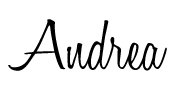 The post 13 Picks for Warm Weather Fun appeared first on How Does She.
Original source: https://howdoesshe.com/13-picks-for-warm-weather-fun/