I am sharing with you one of my favorite recipes by Baking Cherry 8211; this is the 3-ingredient creamy and smooth chocolate frosting. I always use this whenever I bake because it8217;s super simple to make, and the consistency is amazing! It won8217;t even take more than 10 minutes to prepare. All you have to do is mix the ingredients in a food processor. It has a rich chocolatey flavor and a very silky smooth texture. My friends and family love this recipe so much we even eat it on its own. It8217;s definitely worth the try! Read on or watch the video below for full instructions.
Ingredients:
Instructions:
Step 1:
Break the semi-sweet chocolate into small pieces then place in a heat-proof bowl. Microwave in 30-second intervals, stirring with a silicone spatula after each interval until fully melted. Once done, set it aside and let it cool completely at room temperature.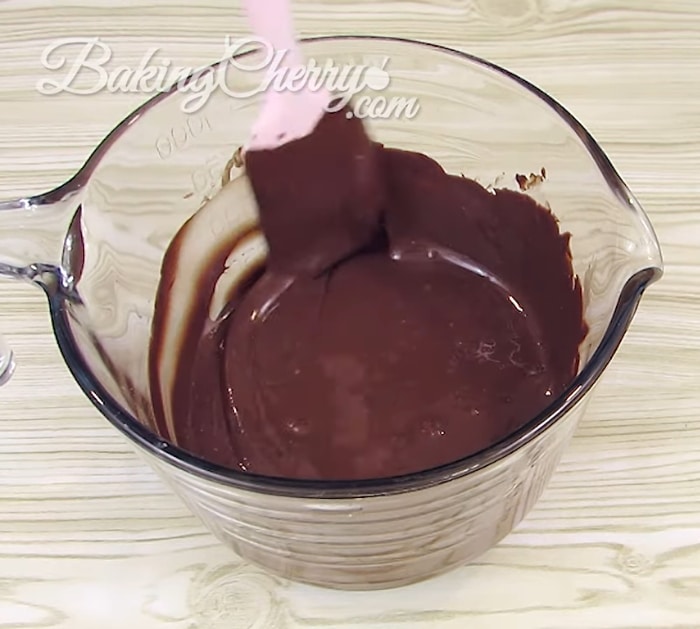 Step 2:
Place 20 ounces of cold cream cheese and 1/2 cup of powdered sugar in a food processor. Do not use a stand mixer or hand mixer. The food processor will not incorporate air into the mixture unlike the two, resulting in a creamy silky smooth frosting.
Step 3:
Pour the melted semi-sweet chocolate into the cream cheese mixture. Process them until smooth. Make sure to scrape down the sides with a silicone spatula to blend everything well. Now you have the right consistency that you are looking for. Transfer it to a bowl or container.
If you like this simple and easy recipe, make sure to visit and subscribe to Baking Cherry on Youtube. They have tons of amazing recipes like cakes, brownies, cupcakes, donuts, and more! I am sure you will love them.
3-Ingredient Creamy and Smooth Chocolate Frosting
The post 3-Ingredient Creamy and Smooth Chocolate Frosting appeared first on DIY Joy.
Original source: https://diyjoy.com/3-ingredient-creamy-and-smooth-chocolate-frosting/