**This post is sponsored by Kohl8217;s and Collective Voice. All opinions are my own.**
I still remember like it was yesterday. The 3rd grade music program. 
I had wanted a new dress for our show, and for some reason, it was REALLY important to me. Our family had had a very busy week and we didn8217;t find the time to go dress shopping.
I remember going to bed so upset, in tears and feeling like I was the only girl without a new dress.
I went to bed, and when I woke up in the morning, I found about 10 new dresses hung up around my room for me to choose from. 
My sweet mother had went shopping, probably after I was in bed, and brought back multiple dresses for me to try and pick from.
Core memory.
Not only did I see just how much my mom loved me, but also that the right dress can really make your day and add to your confidence.
My go-to place for so many of my dresses is Kohl8217;s. Not only is their selection on point, but they also have some of the best deals around!
From frequent coupon options to Kohl8217;s rewards, there8217;s always a way to save a little cash.
For example, right now, Kohl8217;s has an epic clearance event going on.
From 4/10-4/19, you can save up to 85% after an extra 50% off. WOW!
Recently, I discovered a line at Kohl8217;s which I am 100% in love with!
It8217;s called the Draper James line, and it8217;s designed by the one and only Reese Witherspoon!
I love her movies, but I think I may like her clothing design even more! She takes classic designs and gives them a modern twist that I just can8217;t get enough of!
Here are 4 Spring wardrobe must haves from her line that will take things up a notch in your closet!
1. A bold, fresh and colorful look.


Don8217;t be afraid to add a little pop of color to your Spring wardrobe! This dress combines a bright pink with different shades of green, and the result is an eye catching combo that will surely get noticed!
One of my favorite details is the smocked yoke.
It8217;s a classic design that just never gets old and adds an interesting element of texture.
Plus, that ruffle sleeve? 
The perfect touch.
It8217;s a beautiful, bold, yet classic option that I8217;m a huge fan of! It8217;s nearly sold out unfortunately, but I did think this dress was a fantastic alternative!
2. Feminine, romantic Spring touches. 
Another look I8217;m absolutely loving is this romantic, floral dress that8217;s a total show stopper!
The dainty floral pattern combined with the touches of ruffled hem and higher neckline all add to a feminine look that will stand the test of time. 
The sheer overlay is perfection.
I really like the smocked waistband because it8217;s so flattering! It gathers and gives you the illusion of an even smaller waist.
Throw on a classic pair of pearls and you have yourself the perfect Spring dress.
What is it about white that8217;s so timeless, but also so bold? 
I feel like every woman needs a classic white dress for Spring/Summer, and I think I may have found an option that will look fantastic on a range of body types.
From the sleeve length to the tiered hem, this one is a total winner.
I just LOVE a classic eyelet. It never gets old.
The tiered skirt elongates the body and is just so flattering.
This is such a beautiful option that will never go out of style!
4. A nude sandal that goes with almost everything.
Another staple item for any Spring wardrobe is a nude sandal. 
I found this pair and knew they would go with just about ANY dress, or even pants!


The braid and the block heel offer the perfect combination.
I love that the heel adds some subtle height but isn8217;t over the top.
Plus, that nude color gives you the look of legs for days!
No doubt, this is the pair you8217;ll be reaching for time after time. They really are so versatile!
Happy Spring shopping! 
Remember, the right dress will give you just that boost of confidence you need for whatever occasion you have this Spring!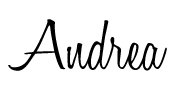 The post 4 Timeless Spring Wardrobe Must Haves from Kohl8217;s appeared first on How Does She.
Original source: https://howdoesshe.com/4-timeless-spring-wardrobe-must-haves-from-kohls/