The best way to combat the heat is with a delicious dessert that is served cold, just like this choco bar ice cream by N8217;Oven 8211; Cake & Cookies on YouTube. This yummy treat is very quick and easy to prepare using only 6 simple ingredients that you can find easily in your kitchen or from the nearest store. It is super creamy and delightful on the inside but crumbly and chocolatey on the outside, the perfect combination for a tasty dessert.
Ingredients:
Directions:
In a large mixing bowl, add the whipping cream, then beat it lightly before adding the powdered sugar, and continue to beat until stiff peaks start to form. Add the vanilla essence and powdered milk, then fold them together until well mixed before pouring the liquid milk, and continue to fold until well combined. Pour the mixture into a container, then close the lid, and place it in the freezer allowing the mixture to freeze for about 2 hours. Melt the milk chocolate in a double boiler or microwave, then pour it evenly into the mold spreading it nicely as shown in the video, and tap it to remove all of the excess chocolate.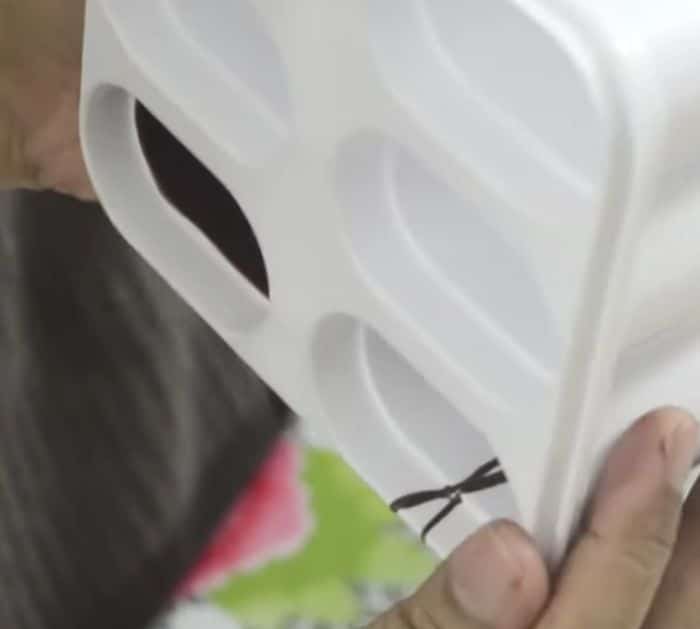 You can sprinkle some chopped peanuts at this point, then clean the overflow, and freeze it for about 2 minutes. After freezing the choco mold, scoop the frozen cream into each mold evenly, then place the handle and cover, and put it back into the freezer to set for about 6 to 7 hours. Once ready to serve, place the mold in a large bowl filled with water and give it a water bath, then let it sit for a few seconds, and gently twist it out to unmold.
*All image credit belongs to N8217;Oven 8211; Cake & Cookies via YouTube. Follow and subscribe to her channel for more!
Easy 6-Ingredient Choco Bar Ice Cream Recipe
The post Easy 6-Ingredient Choco Bar Ice Cream Recipe appeared first on DIY Joy.
Original source: https://diyjoy.com/easy-choco-bar-ice-cream-recipe/