Thanks to Under Armour and Collective Voice for sponsoring this post!
After 4:00pm, my calendar turns into a circus where I8217;m in the main ring juggling six people8217;s often overlapping activities. N has football at 4:30 while M has club volleyball across town at 5:00. P has church youth group while E needs to be at a birthday party and I still have to swing by the store to grab a present. It8217;s a VERY common to see at least three different kinds of balls in my car at any given time and there8217;s usually a pair of slides and a sweatshirt someone can throw on at a moment8217;s notice.
Like yours, we are a very busy and a very active family. 
That8217;s why I LIVE for these Under Armour sales where for a VERY LIMITED TIME, you can take an EXTRA 30% off everything in the Under Armour Outlet with code SPRING30 at checkout. 
Oh8211;and you can get FREE SHIPPING too by signing into your Under Armour account, or by creating one (it8217;s free!).
That means there are so many fun deals to be had! Here are my very favorites for busy families on a budget. All items are under $25!
The Best Under Armour Finds Under $25
Here8217;s what you need to know about this sale:
What: Up to 50% off Outlet + an extra 30% off with code SPRING30. (Applies to ALL Outlet/discounted items!)
Women8217;s Musts:
Women8217;s UA Rival Fleece Joggers 8211; $17 8211; Comfy, cozy joggers are all I want to live in the second I get home. And these ones are even cute enough to wear out. I8217;m coaching my daughter8217;s softball team this spring and warm athletic gear is a must.
Women8217;s HeatGear Ankle Leggings 8211; Under $17- Any time I can get classic black leggings for under $20, I snag them up! These are a daily staple!
No-Show underwear 3-pack 8211; $18 8211; Nobody wants annoying underwear lines with their leggings. These no-show undies are my favorites! Especially if you wear leggings out and about or to the gym often.
Women8217;s UA Tech Twist V-Neck 8211; Some colors around $15 8211; A great athletic top to have in your drawer, in fact, you might want to grab a few while they8217;re an extra 30% off. I love these for golfing.
Women8217;s UA Rival Fleece Logo Hoodie 8211; $22 8211; Another staple in my daily wardrobe. I can never have too many sweaters and this is a GREAT price!
Women8217;s UA PlayUp 3.0 Shorts 8211; Some colors under $12 8211; A workout must! These shorts are classics and I get them for my girls as well.
Men8217;s Musts:
Men8217;s UA Tech Graphic Shorts 8211; $13 8211; What a fabulous deal! My husband wears athletic shorts all the time to workout in or do yard work. Had to grab him a pair of these. 
UA Undeniable 3.0 Medium Duffle Bag 8211; $23 8211; Such a great unisex gym bag that can be used for workouts or any sport, and what a great Father8217;s Day gift!
Mens UA Velocity Short Sleeve 8211; $12 8211; A staple for the guys in your life. These shirts are regularly $25 so code EXTRA30 makes them a steal right now!
Men8217;s UA Rival Fleece Big Logo Hoodie 8211; Some colors $20 8211; What a great deal on an iconic hoodie!
Kids Musts:
Boys joggers 8211; $15 8211; Make sure to check out the Under Armour kids outlet because there are SO MANY good deals to be had! Like these boys joggers8230;it8217;s the only 8220;pant8221; I can get my two boys, ages 8 and 12 to wear. (If I let them, they8217;d wear basketball shorts all year round, even in the snow!)
UA Ansa Graphic Slides 8211; $13 8211; Use code SPRING30 on these slides to make them a screaming deal! My kids wear these non-stop around the house and before putting on their 8220;game8221; shoes.
Girls UA Fly-By Shorts 8211; $14 8211; Here8217;s a great snag for your girls! Help them tackle spring sports in style and save a ton at the same time.
Girls UA Woven Full-Zip Jacket 8211; $22 8211; Speaking of spring sports, layering is required. Our softball season sees all kinds of weather8230;rain, wind, sun, even snow. I spotted this jacket on BIG reduction and had to grab it.
So head to Under Armour where you8217;ll find your OWN amazing deals on items your active family needs. Use code SPRING30 to stack an extra 30% off already hugely reduced prices! If your family is like mine8211;always growing, always tearing through athletic clothes, NOW is the time to stock up!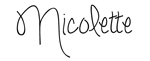 The post The Best Under Armour Finds Under $25 appeared first on How Does She.
Original source: https://howdoesshe.com/the-best-under-armour-finds-under-25/