I remember back in the day, my Grandmother would always serve us a delicious pea salad and it was a staple in our household since then and even until now. Usually, around summertime or once it starts getting warmer, a delicious pea salad is a must at every mealtime, and this year I volunteered to try and make it on my own. I wanted a simple but very familiar recipe that is sure to impress my family and give them one of the best mealtimes they8217;ve ever had as well. I browsed the internet and I found lots of recipes, but what stood out to me the most is this one by OLD SCHOOL SOUL FOOD on YouTube. It is so simple, easy to make, and requires only a few simple ingredients, and what makes this even better is that the taste is pretty similar to my Grandmother8217;s version.
Ingredients:
Directions:
Pour the frozen peas on a strainer on top of a large bowl and allow them to drain all of the water completely. Chop the onions, dice or shred the cheese, and crumble the eggs. Once the peas are drained well, transfer them to a large mixing bowl, then add the chopped onions, diced or shredded cheese, and crumbled eggs.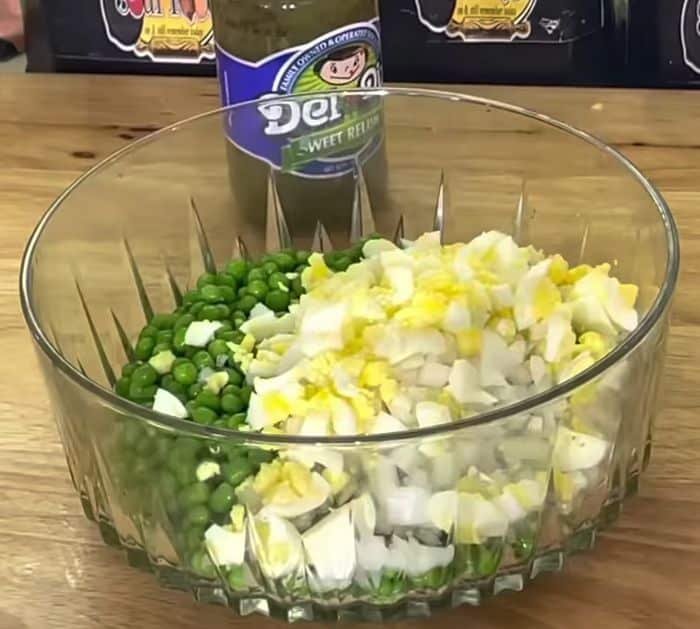 Scoop and the sweet pickle relish as well followed by the mayonnaise, then give them a good toss until everything is well combined and mixed, and then season them with salt and pepper to taste. Toss them again to combine, then taste and adjust the flavor as desired, and add some pimiento if you want.  Serve and enjoy!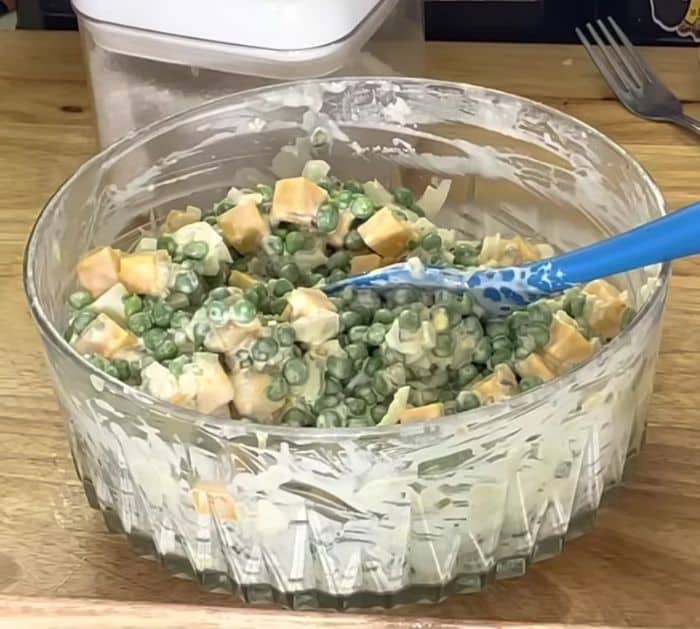 *All image credit belongs to OLD SCHOOL SOUL FOOD via YouTube. Follow and subscribe to his channel for more!
Easy Old-School Southern Pea Salad Recipe
The post Easy Old-School Southern Pea Salad Recipe appeared first on DIY Joy.
Original source: https://diyjoy.com/easy-old-school-southern-pea-salad-recipe/