Thank you to KiwiCo for sponsoring this post. From the bottom of our hearts, we love these spring break projects.
Spring break is coming and you know what that means8230;a LOT of time to fill. If there8217;s one thing that can get my kids8217; creative juices flowing, it8217;s KiwiCo crates. And they have some fun new ones! My kids love crafting and I8217;ve learned that it8217;s more cost-effective and MUCH easier to have a crate delivered to our doorstep rather than let my kids run loose at a craft store. (And it saves my house from turning into a glitter/pom-pom bomb.)
If you8217;re looking for the perfect spring break activity, or just something to keep your kids busy on a Sunday afternoon, try KiwiCo! They are so much fun and with lots of new projects, this is one of the best investments you8217;ll make into your kids8217; creativity and brainpower (and your sanity).
Our Favorite Spring Break Projects: KiwiCo for the Win
Avoid the I8217;m boreds this spring break by being prepared.
KiwiCo subscriptions are hands-down one of the best things I ever did for my kids. They love them! Worth every penny.
When I saw the Maker Crate subscription, I knew it would be right up this girl8217;s alley. She is my artistic gal who loves crafty projects and Maker crate projects are SO COOL! Even though she8217;s 10 years old and they8217;re recommended for ages 14-100, I had confidence she could totally handle it, and she DID!
This was the cutest Maker Crate and she did it pretty much all by herself. 
I helped her get started and then she watched the handy step-by-step video to carry out this project start to finish.
She learned about plaster, how it was used in Rome to make famous sculptures, and how to use it to make her own creations. How cute is this hand-dipped planter?
Subscriptions vs. Individual Crates?
The best deal when it comes to KiwiCo projects is to go with a subscription. At under $27/month for 12 months of intrigue delivered right to your doorstep, kids can do a crate a month and have a ton to show for it. Other crate lines for younger ages are as low as $18.50/month. My daughter has the cutest hand-dipped planters that she made out of plaster displayed proudly in her room. And they are legit pretty decor!
If you want to try out this Hand-Dipped Planters crate for yourself or as a gift, you can get it a8217;la carte as well.
KiwiCo subscriptions save you money, but individual crates from the KiwiCo store are fun to grab for a birthday gift or for days off school. You can check out individual crates here (some of my kids8217; favorites are there!).
Subscriptions or solo crates8230;you really can8217;t go wrong.
Get a Deal!
KiwiCo crates and subscriptions are truly worth every penny. But it8217;s fun to get a deal too!
Snag a sweet 50% off your first month of any KiwiCo subscription with code HOWDOESSHE.
So give your kids direction this spring break with KiwiCo projects they can do to get creative and have a blast.
Get in on these fun spring break and Easter projects (they make great basket-fillers!)
My kids love these spring break projects and I am absotively-posilutely certain yours will too.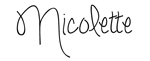 The post Our Favorite Spring Break Projects appeared first on How Does She.
Original source: https://howdoesshe.com/our-favorite-spring-break-projects/