One of the easiest cake recipes you can make at home is this yummy walnut banana bread by Quick Simple & Delicious. It has a very moist and fluffy texture with an added crunch from the nuts that I really love. The sweet, fruity, chocolatey, and nutty flavors are perfectly combined for this treat. Read on or watch the video below for the instructions.
Ingredients:
Instructions:
Step 1:
Peel and cut the bananas into thin slices. Squeeze half a lemon on top of the bananas.
Step 2:
Place a pan over low heat and add 1/4 cup of sugar. Spread it then cook without stirring until it caramelizes.
Step 3:
Add 2 tablespoons of butter to the caramelized sugar. Continuously mix until well combined.
Step 4:
Add banana slices and stir until well-coated. Next, add 1/2 cup of chopped walnuts and mix. Turn off the heat and let it cool.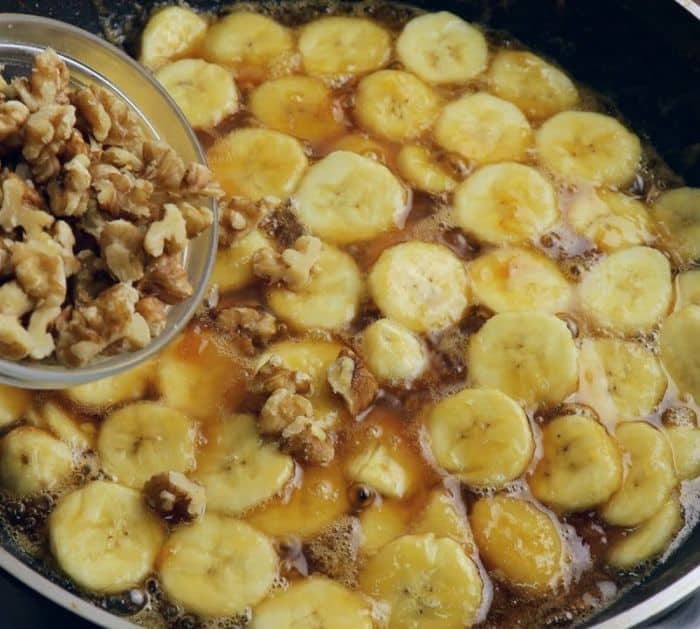 Step 5:
Add 2 eggs, a pinch of salt, and two teaspoons of vanilla sugar in a bowl. Whisk until well combined. Next, add 1/4 cup of oil and 1/2 cup of milk. Mix until it turns light yellow.
Step 6:
Sift 1 and 1/2 cups of all-purpose flour, 2 tablespoons of cocoa powder, and 1 tablespoon of baking powder into the egg and milk mixture. Whisk until smooth.
Step 7:
Add the banana mixture to the chocolate batter. Mix gently.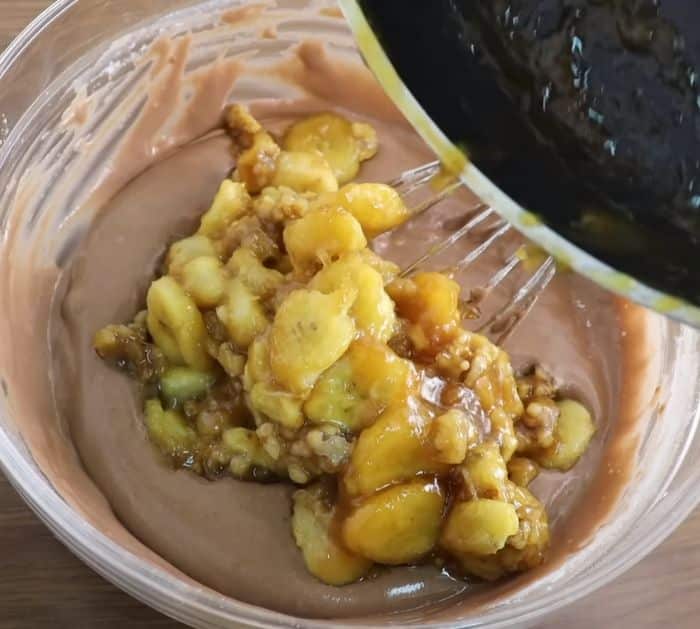 Step 8:
Line a baking pan with parchment paper. Pour the banana chocolate mixture and spread evenly.
Step 9:
Place in a preheated oven at 356F and bake for 30 to 35 minutes.
Step 10:
Once done baking, remove from the mold and place on a serving plate—dust with powdered sugar and slice. Serve and enjoy!
Yummy Walnut Banana Bread
The post Yummy Walnut Banana Bread appeared first on DIY Joy.
Original source: https://diyjoy.com/yummy-walnut-banana-bread/