Thanks to QVC and ShopStyle Collective for sponsoring this post! You8217;ve been working so hard8230;you deserve to treat yourself!
Where my moms at? If you8217;re no stranger to coordinating elaborate carpools, just to get not only your own kid, but everybody else8217;s kid to where they need to be on time8211;this is for you. If you8217;ve spent hours in the kitchen making sure everyone gets fed8211;this is for you. And for all the ladies out there who are crushing it at work, home, school, and in the carpool lane8230;we SEE you. In fact, we ARE you. You8217;ve worked so hard, it8217;s time to treat yourself and this month8217;s QVC finds are just the special indulgence you deserve.
We8217;ve gathered the BEST deals on the funnest items that are meant to spoil you. After all, if you don8217;t spoil yourself every now and then, who will? So go ahead8230;treat yourself. Heaven knows you8217;ve earned it.
12 Fun Items To 8220;Treat Yourself8221;
Great deals on fun items8230;it8217;s a win-win! If it8217;s your first time shopping at QVC, lucky you! Use code SURPRISE to save $10 off $25.
BFF Collection Set of 2 Large & Small Acrylic Trays w/Metal Handles
I like pretty things, especially when they make my house look pretty. The second I spotted these gorgeous acrylic trays, I knew they were something special. Put one on your coffee table for decor, use them to store books, or put them on your bathroom counters for soap, lotion, and pretty bottles. 
tarte Blush Tape Liquid Glow Blush w/ Sculpting Brush
Guess what ladies? A BRAND NEW tarte product just launched and if you love their Shape Tape, this new Blush Tape is right up your alley! Get the perfect warm glow with a smooth, creamy blush that goes on so soft and a blending brush to give you the most natural blend.
BFF Collection Set of 2 Velvet Storage Ottomans with Gold Base
The best things come in pairs and these adorable ottomans are new to QVC and I love that they are really elevating home decor this month! Talk about the perfect blanket storage8230;and they8217;re so chic too! Add them as an accent to any bedroom (what a good place to hide your kids8217; stuffed animals) or living room.
Bumble and bumble. Spray de Mode Duo
It8217;s one of the hottest hair sprays in the hair industry and it comes in a DUO at a FAB deal this month at QVC! Supreme yet flexible hold for the perfect blow-out. What a fun way to treat yourself.
tarte Valentine8217;s Day Sweet tarte Trio
I8217;ll admit that my husband and I don8217;t really buy each other a Valentine8217;s gift per say. Instead, we both treat ourselves to something fun and I would definitely choose this Sweet tarte Trio as my special splurge. If you haven8217;t tried these fan-favorite tarte products yet, you owe it to yourself as a much-deserved treat. This mascara is wonderful. I use it regularly, along with one of my top lippie picks8230;tarte8217;s Maracuja Juicy Lip. It8217;s sooo smooth and luscious! What a GREAT DEAL this month!
 
tarte Amazonion Clay Gem Powder Foundation Duo with Brush
Now here is a BEAUTY STEAL to squeal about. Switch up your liquid foundation with this light, Gem Powder foundation that is on big price drop this month! Make sure to watch the video to see the great coverage and flawless face this foundation gives you.
BeautyBio R45 The Lift Neck Advanced System w/ Lift Phase 4
I welcomed in 40 this year and I8217;ve been more aware than ever of the fine lines creeping up on my neck. It8217;s never too early or too late to start hydrating the often forgotten skin of your neck and preventing aging there. I was excited to see this system on great deal this month.
Lug Matte Luxe Crossbody 8211; Jitterbug
Do you know about lug bags? They are so hot right now! And for good reason8211;these cool, chic bags are the perfect accessory to any outfit and if you8217;re going out to lunch with friends, you8217;ll get lots of compliments. I love this Jitterbug style that comes in classic colors. Discover more lug bags here (including some cute fanny packs!).  
Ruby Sliders Slim Set of 24 Flexible Furniture Sliders
Now here8217;s a smart find! Prevent scratches on your hard floors with these flexible sliders that can fit on chair and sofa legs so that they slide without damaging tile and hardwood. What a deal!
philosophy sweet & salty 4 piece 32oz shower gel collection
There8217;s something about philosophy that just makes me feel good about myself. Like I8217;m treating myself to a luxury because that8217;s how good it is. And if you wait for deals like this one to come around, it makes it easy to treat yourself and these four scents are HEAVENLY. Keep a few, gift a few.
Disco Country Club Happy Hour Bundle Pickleball Set
It8217;s the fastest-growing sport and there8217;s a good reason why. Pickleball is competitive, yet not hard on the body which makes it an addictive lifetime sport you can play with your friends or your significant other. Catch the pickle ball bug with this fun country club set that just launched.
BFF Collection Set of 2 Etched Glass Jars with Gold Detail
These lovely glass jars caught my eye this month as something special and unique that is a fun treat. Speaking of treats, you could put some inside and place these jars on your desk or kitchen counter. What stunning attention-grabbers.
So treat yourself to something fun at QVC this month. After working so hard day in, day out, you absolutely deserve it!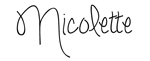 The post 12 Fun Items To 8220;Treat Yourself8221; appeared first on How Does She.
Original source: https://howdoesshe.com/12-fun-items-to-treat-yourself/