If you love quilting like me, you probably already have collected a ton of fabric scraps at home. I always make sure to reuse them instead of throwing them away, so I always look for scrap buster projects. I saw this twinkle twinkle scrappy star block by Lori Holt on Youtube and decided to use my recent fabric scraps for this pattern. It8217;s super easy and quick to sew. If you are a beginner in quilting, this is the perfect design for you 8211; the steps are very simple! Read on or watch the video tutorial below for the full instructions. Happy quilting.
Materials:
Instructions:
Step 1:
Sew the background rectangles to the printed rectangles, right sides together, with 1/4 seam allowance. Open them and press towards the print.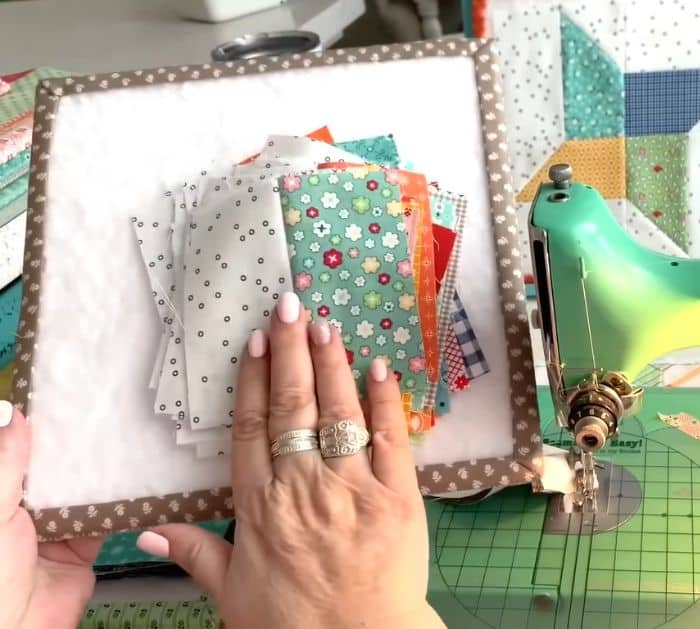 Step 2:
Get one of the background squares and place it on the top right of the strip unit, right sides together. Make sure to line up the two edges and sew diagonally on the square from point to point on the outside corners. Do the same with the remaining three blocks.
Step 3:
Trim approximately a 1/48243; seam allowance to the diagonal stitch line. Open and press with an iron.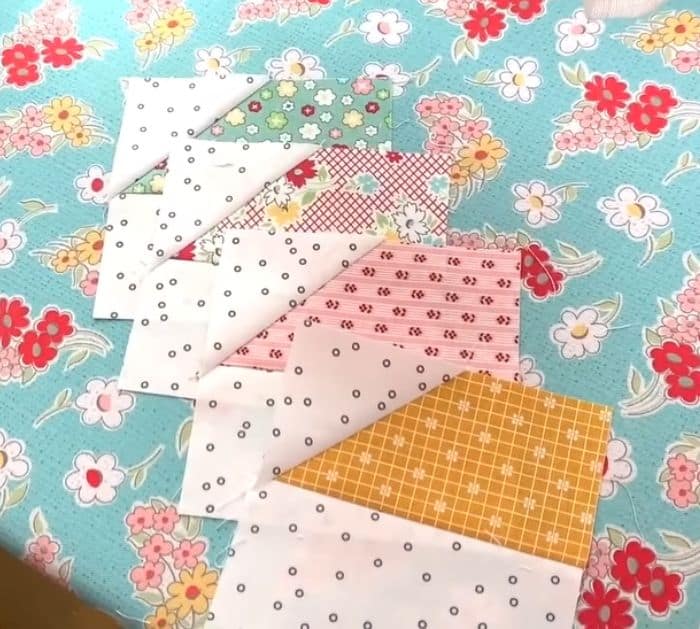 Step 4:
Arrange the blocks. The top triangle should be pointing up and the other one is pointing to the side. Sew with a 1/4-inch seam allowance. Make sure the prints are sewn on the same side. Roll the seams open and press with an iron.
Step 5:
Place the last 2 units, right sides together, and pin them on the center intersection. Sew the last 2 blocks together to make the bigger block. Roll the seam open and press with an iron. Repeat the same steps to make more blocks.
Twinkle Twinkle Scrappy Star Block
The post Twinkle Twinkle Scrappy Star Block appeared first on DIY Joy.
Original source: https://diyjoy.com/twinkle-twinkle-scrappy-star-block/