Level up your cookie-baking skills by making a larger red velvet version with the help of this recipe by Bee8217;sKitchen on YouTube! This red velvet cookie is deliciously baked in a skillet pan, plus, it uses only a few simple recipes that you can easily find in the nearest store. You can prepare this for special occasions or just whenever you crave it, you8217;ll love how yummy this tastes for sure.
Ingredients:
Directions:
Preheat your oven to 170°C or 338°F, then place a cast-iron skillet pan on a stove over medium-high heat, and add the butter stirring it around until melted. Turn off the heat, then pour the melted butter into a large mixing bowl, and add the light brown sugar mixing them together until well combined. Add the egg, then mix them to combine before adding the vanilla extract, and continue to mix them together until incorporated. Now, add the flour, salt, baking powder, and baking soda, then gently fold them together until everything is incorporated, and then mix in the red food coloring until well combined and uniform.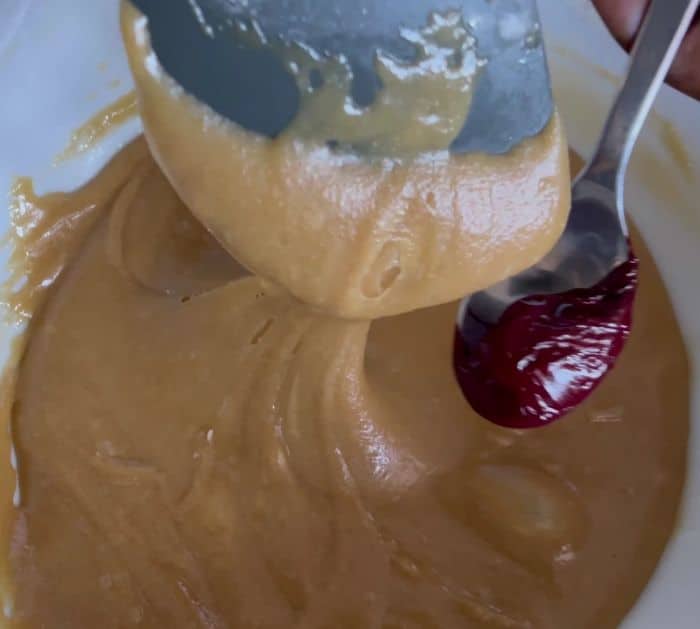 Next, add half of the white chocolate, then fold them together gently to combine, and pour the batter into the same skillet pan that you used to melt the butter or pour it into an oven-proof dish. Spread the batter in an even layer, then add the remaining white chocolate all over the top, and put it inside the preheated oven to bake for about 20 minutes or until a toothpick inserted at the center comes out clean. Let the cookie cool down for about 5 minutes, then some ice cream scoop on top, and drizzle some chocolate. Serve and enjoy!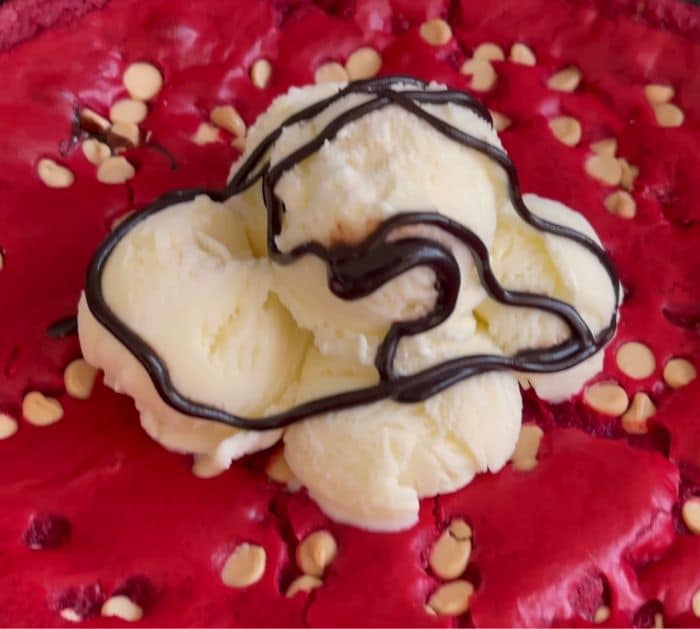 *All image credit belongs to Bee8217;sKitchen via YouTube. Follow and subscribe to her channel for more!
Easy Skillet Red Velvet Cookie Recipe
The post Easy Skillet Red Velvet Cookie Recipe appeared first on DIY Joy.
Original source: https://diyjoy.com/easy-skillet-red-velvet-cookie-recipe/