Upgrade your space with this DIY fur ottoman from Lots of glitter And shiii on Youtube! Who says you have to spend a lot buying furniture? This DIY ottoman only needs Dollar Tree items to make. It's quick, easy, and pretty. Watch this video tutorial below to learn the step-by-step instructions.
Materials:
Directions:
Step 1
Pre-drill holes into the circle piece of wood. Next, roll up the pool noodle and tape the end to secure it. Grab another pool noodle, attach it to the other pool noodle, and continue to wrap it around. (Make sure to wrap it as tight as you can, especially when you8217;re adding the last tape to it.) After this, take your e6000 and glue it in between the pool noodles. Make a total of four. After you have four of these, stack them together and glue them to secure using e6000. You can also wrap tape around to double-secure the stacked pool noodles. Next, attach the piece of wood that you pre-drilled earlier. Flipped the back over and attach the foam around the sides using hot glue.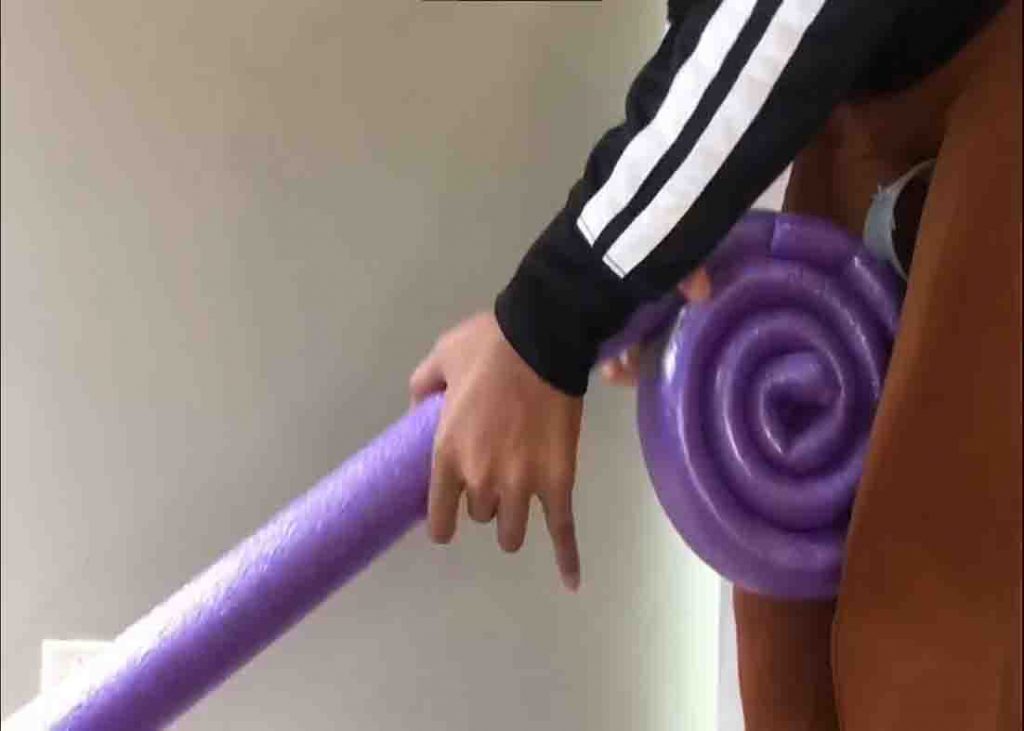 Step 2
After this, attach the fur by stapling it. Make sure to pull really tight on each side so it will look even. You can now add the legs or leave it as it is.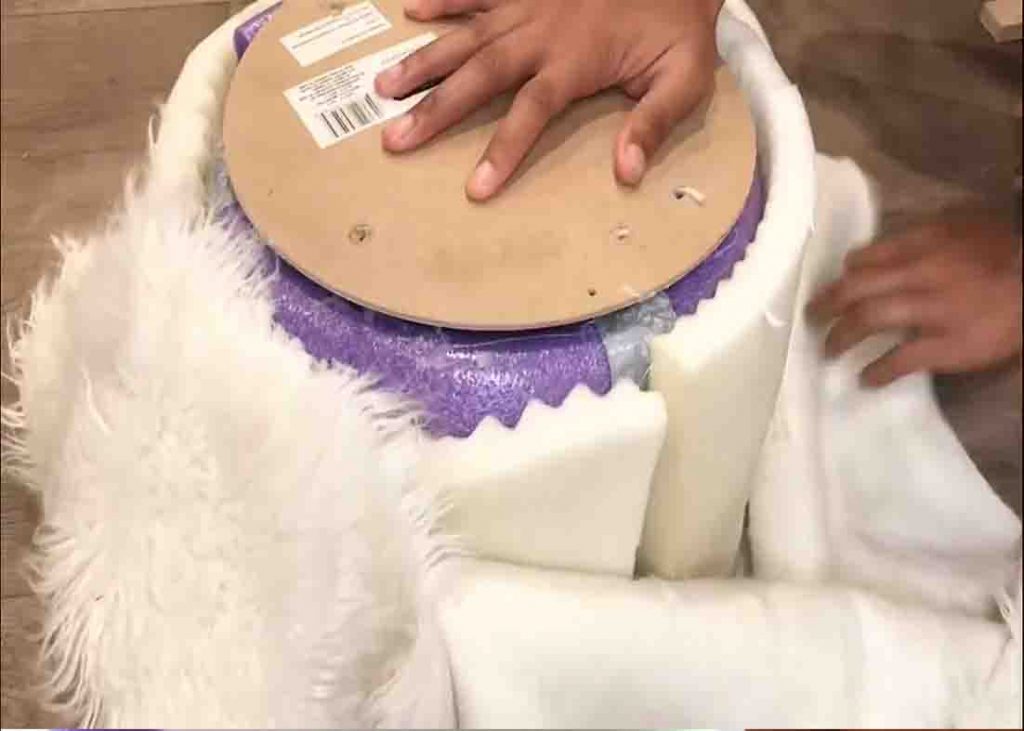 DIY Dollar Tree Fur Ottoman Using Pool Noodles
The post DIY Dollar Tree Fur Ottoman Using Pool Noodles appeared first on DIY Joy.
Original source: https://diyjoy.com/diy-dollar-tree-fur-ottoman-using-pool-noodles/