If you8217;re running out of ideas on what gift to give to a loved one, then you might want to try this video tutorial by NProkuda Origami on YouTube that will teach you how to fold a Dollar bill into a beautiful heart shape. You can make lots of this and build a bouquet of money hearts, and add some chocolates as well if you want. If you want to learn how then proceed to read the instructions down below and watch the video tutorial as well. I hope you enjoy this origami tutorial as much as I did!
Materials:
Directions:
Fold the money across in half matching the edges nicely, then press the folded side with your fingers flatly, unfold, and then fold it up in half lengthwise. Now, make two creases through the center or the intersection of the two folds. To do this, hold the center point with your finger, then fold one side down, and press nicely. Unfold the money, then repeat the fold on the other side, and fold the right part upward.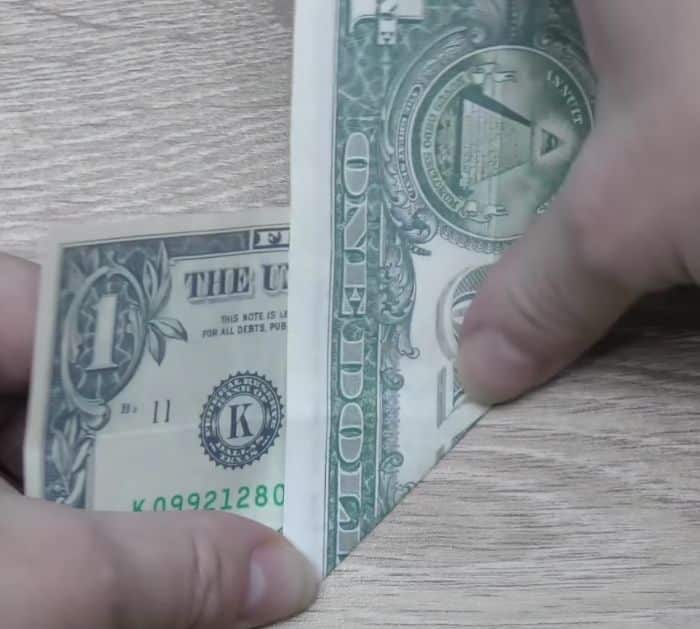 Rotate the money, then fold the upper edge to the bottom matching the edges nicely. Fold the left part inward in half, then rotate the money, and fold both of the bottom edges up until it almost reaches the center as shown in the video. Turn it over, then fold the corners over to the back to straighten the top, and fold the edges of the sides over to the back as well.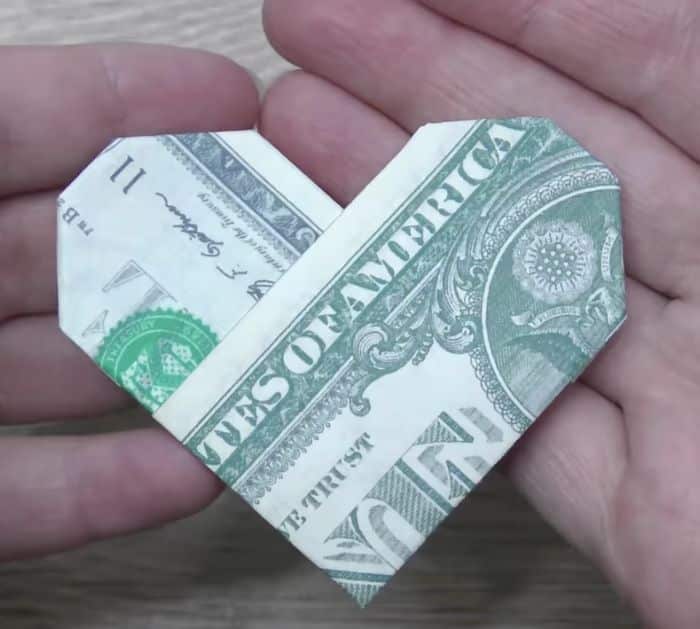 *Thanks to NProkuda Origami via YouTube for all images used here. If you loved this video tutorial, then you8217;ll surely love her other videos too, so give her amazing channel a visit and subscribe!
Easy DIY Money Heart Origami Tutorial
The post Easy DIY Money Heart Origami Tutorial appeared first on DIY Joy.
Original source: https://diyjoy.com/easy-diy-money-heart-origami-tutorial/