What better way to start your morning than having a delicious and healthy breakfast, like this egg toast from Qiong Cooking on Youtube? You can make this egg toast in three ways, and all taste fantastic. My personal favorite is the one with sliced avocados, but you can put whatever you like depending on what you already have. Learn how to make this by watching the video below.
Ingredients:
Directions:
Step 1
Cut in half the slices of bread as well as the cheese. Set aside. For the first egg toast, in a bowl, crack two eggs. Add some chopped green onion and mix well. Heat a pan on low heat and melt a small piece of salted butter. Once the butter has melted, pour the egg mixture. Add a slice of bread, dip it in the egg mixture, and turn it over. Add a second slice of bread and do the same. Turn over once the egg mixture had set, then fold the extra egg on the sides. Put two slices of ham over, then a slice of cheese beside it. After this, fold it in half and fry it on both sides until browned.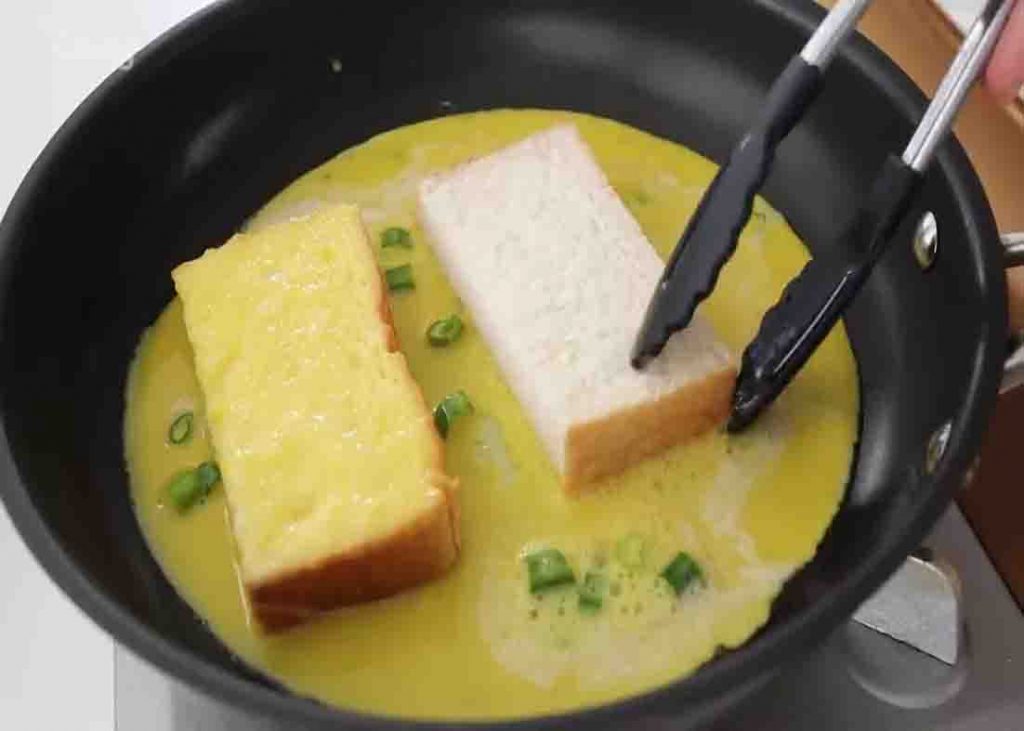 Step 2
For the second egg toast, just repeat the whole process without putting green onion on the eggs. Top the toast with ham, sliced avocados, and cheese this time.
Step 3
For the last one, repeat the whole process again without chopped green onions. Put slices of bacon and cheese over and fold the toast in half.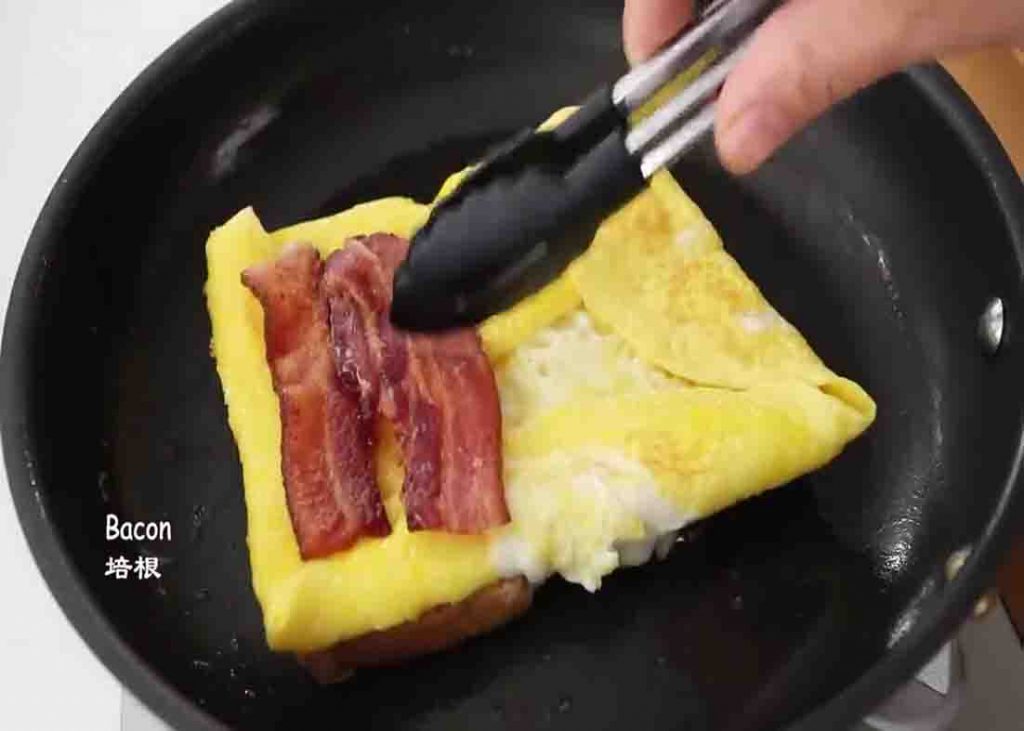 5-Minute Egg Toast Recipe
The post 5-Minute Egg Toast Recipe appeared first on DIY Joy.
Original source: https://diyjoy.com/5-minute-egg-toast-recipe/