Whether for organizers or you just want a new decoration piece, this DIY wood milk crate from Jeri-Ann Henson on Youtube is perfect. You only need Dollar Tree items for this project, and it's so easy and inexpensive to make. No more buying pricey organizers, all you will need is this tutorial. Watch the video tutorial below to learn the step-by-step instructions.
Materials:
Directions:
Step 1
To start, peel off the paper of the box art including all the stickers, then sand them down. Next, grab your wooden rulers and peel off the numeric plastic part. Now, test them on the boxes and figure out the spacing of each ruler. After you are satisfied with the placement, start gluing them down using hot glue.
Step 2
To make it easier, put the edge pieces first to support the frame of the milk crate, then just glue all the wooden rulers down. After this, decorate the milk crate with some chess pieces or whatever you like to put.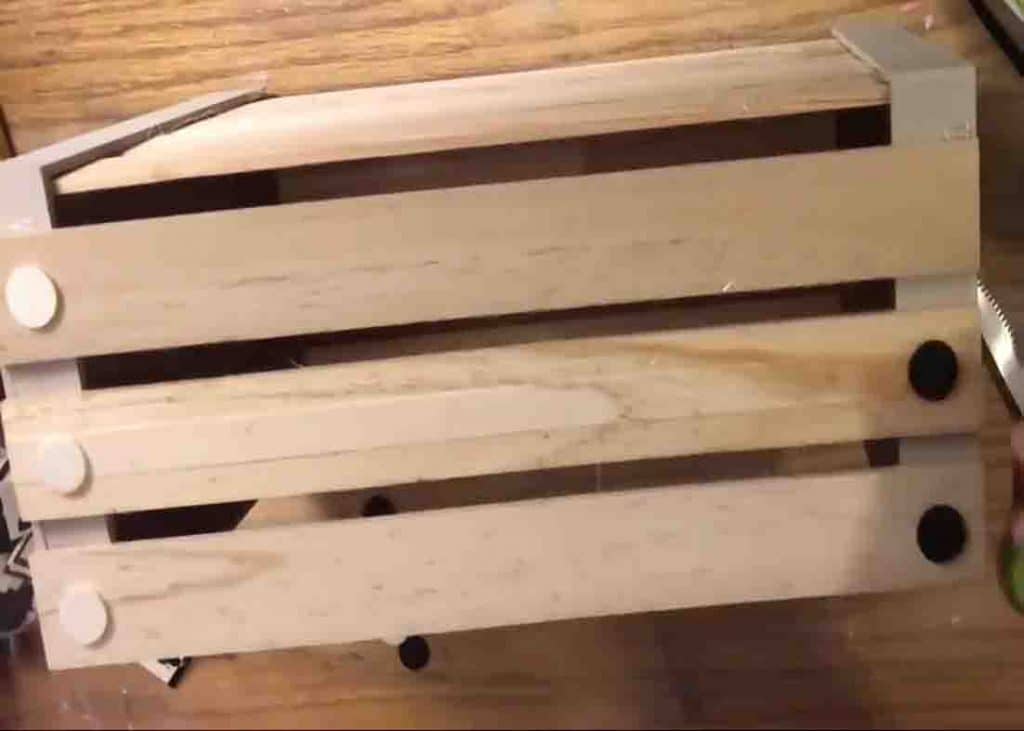 DIY Dollar Tree All Wood Milk Crate Tutorial
The post DIY Dollar Tree All Wood Milk Crate Tutorial appeared first on DIY Joy.
Original source: https://diyjoy.com/diy-dollar-tree-all-wood-milk-crate-tutorial/