Looking for an easy and inexpensive decor project for this coming Valentine8217;s day? Create this DIY heart wreath made from an eco bag! This idea by Yami crafting definitely caught my attention 8211; it8217;s so beautiful! I am sure it will look pretty on your door or wall. Learn how to make this by watching the video below.
Materials:
Instructions:
Step 1:
Trace a big heart on the A4 paper and cut it out. This will be your pattern.
Step 2:
Trace the heart on the center of the eco bag. Measure 2 inches from the bottom middle and mark. Repeat all around the edges of the heart.  Once done, trace the marks to make another heart.
Step 3:
Cut the hollow heart. You8217;ll have two pieces, the back, and the front. Make a running stitch on the inside edges. Do the same on the outer edges but make sure to leave an opening.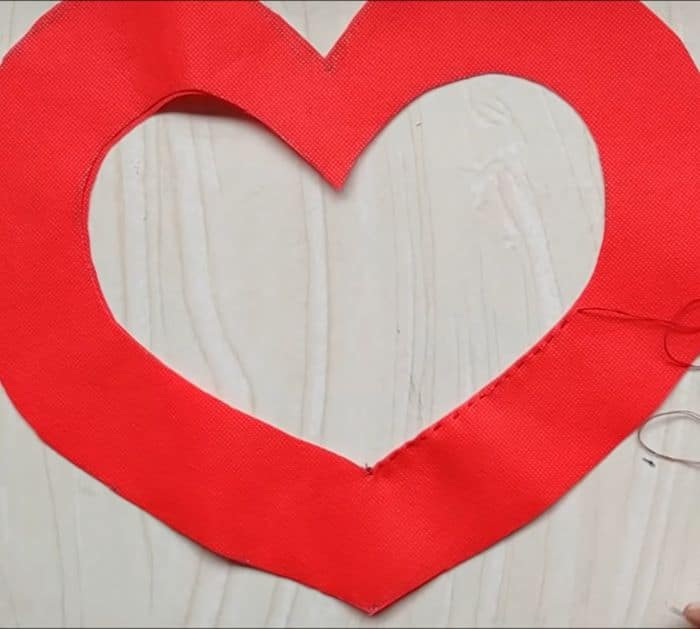 Step 4:
Fill the heart with the filling, then hand stitch to close the opening.
Step 5:
Take another eco bag and trace the bottle cap several times then cut the circles. You will need a lot to fill the heart.
Step 6:
Get one circle and fold it in half twice then add glue in the middle to make a cone-like shape. Do the same for the other circles.
Step 7:
Glue the petals to the heart wreath. Start on the inside and outside edges. Make sure the petals on the inside edges are facing in front and the ones on the outside are facing to the side. Once done, fill the middle.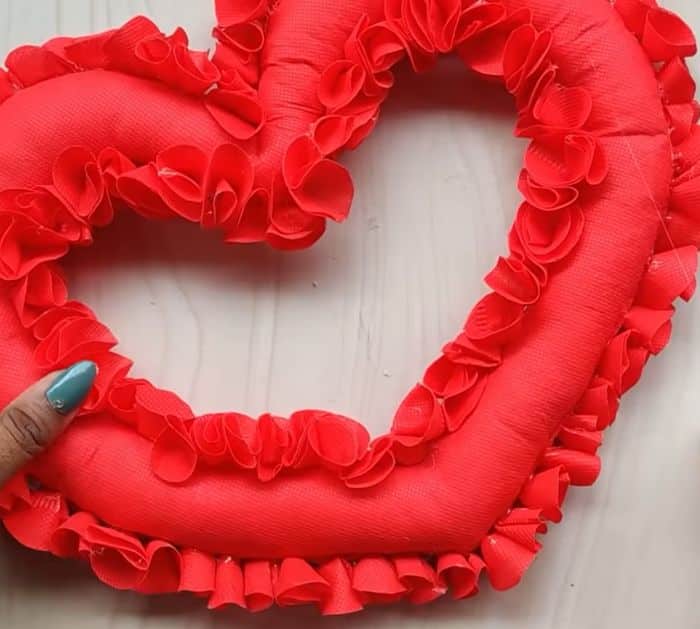 Step 8:
Trim off the petals that are not aligned with the others.
Step 9:
Glue a lace on the back so you can hang it on your door or wall.
DIY Heart Wreath Made from Eco Bag
The post DIY Heart Wreath Made from Eco Bag appeared first on DIY Joy.
Original source: https://diyjoy.com/diy-heart-wreath-made-from-eco-bag/