This recipe by The Kitchen With Gina Young is one of the best desserts we have tried at home. It has been a family favorite ever since we made one. It8217;s scrumptious, sweet, and has the perfect texture.  Read on or watch the video below to learn how to make peach cobbler dump cake.
Ingredients:
Instructions:
Step 1:
Pour the sliced peaches with the juice into a pan. Add two tablespoons of cinnamon, two tablespoons of vanilla, and a cup of brown sugar. Mix and let it heat until the sugar dissolves.
Step 2:
Pour the crushed pineapples into a deep baking sheet and spread evenly.
Step 3:
Mix cornstarch with a little bit of cold water to make a slurry.
Step 4:
Add the slurry to the peaches and cook until the sauce thickens. Keep on stirring so it will not burn. Once done, remove it from the heat and let it cool down for a little bit. You can put this in the freezer for just 10 minutes to speed up the cooling.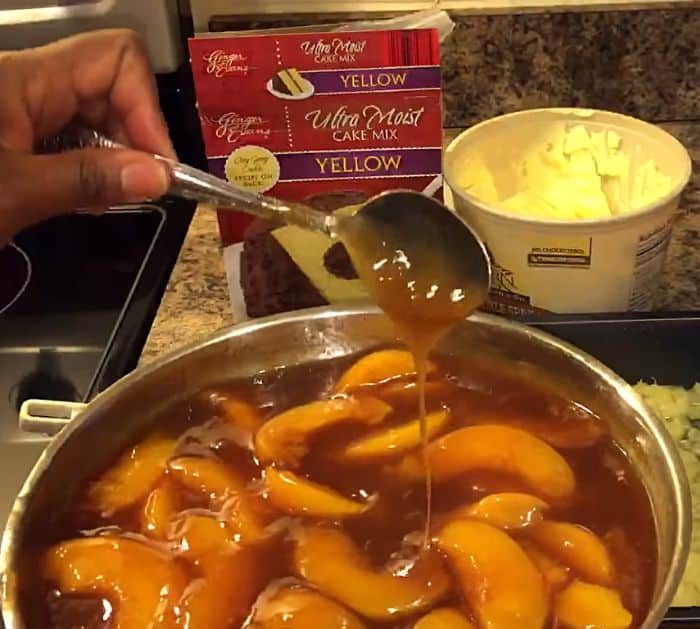 Step 5:
Pour the peach with the sauce into the baking sheet. Spread it evenly.
Step 6:
Pour the cake mix on top of the peaches. Make sure to cover everything. Spread it evenly, flatten and do not mix it in.
Step 7:
Take tabs of butter and lay them across the cake mix.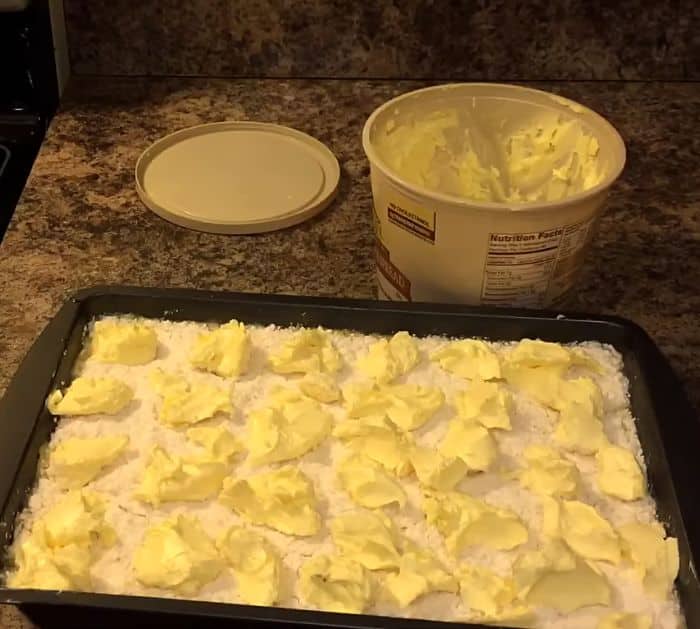 Step 8:
Bake in a preheated oven at 350 degrees Fahrenheit for about 45 minutes. Start checking it after 30 minutes, as you don8217;t want it to overcook.
Step 9:
Let it cool for about 10 to 15 minutes before serving. Enjoy!
How to Make Peach Cobbler Dump Cake
The post How to Make Peach Cobbler Dump Cake appeared first on DIY Joy.
Original source: https://diyjoy.com/how-to-make-peach-cobbler-dump-cake/