This recipe by 매일맛나 delicious day on YouTube is a delicious dish that you can prepare as an alternative to chicken but you won8217;t be able to tell much of a difference. It is super crispy on the outside and deliciously firm and tasty on the inside. Your family will surely thank you when you serve them this, so try it out now.
Ingredients:
Directions:
Thaw the tofu, then squeeze out as much water as possible, and pat them dry with a paper towel. Break the tofu into small bite-sized pieces, then put them inside a plastic bag along with the cornstarch, and give them a good shake until well coated. Drizzle some olive oil inside, then continue to shake until evenly coated, and transfer them to a baking sheet lined with parchment paper spreading them evenly in a single layer. Put them inside the preheated oven at 428°F or 220°C, then let them bake for about 15 minutes, and make sure to turn them over in the middle of the baking process.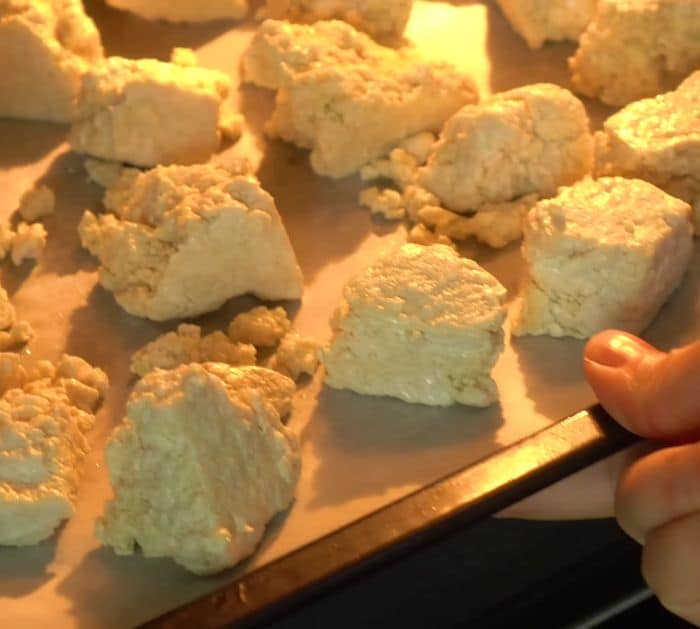 In a mixing bowl, add the chili powder, sugar, garlic powder, ketchup, soy sauce, oyster sauce, sugar-free peanut jam, corn syrup, and chili oil, then mix them together until well combined and uniform, and set it aside. Place a pan on a stove over low heat, then pour the sauce, and stir it consistently for about 20 to 30 seconds. After half a minute, add the baked tofu, then toss them around until well coated, and add the chopped peanuts and sliced pepper. Stir-fry them for 20 to 30 more seconds, then turn off the heat, and transfer them to a plate. Serve and enjoy!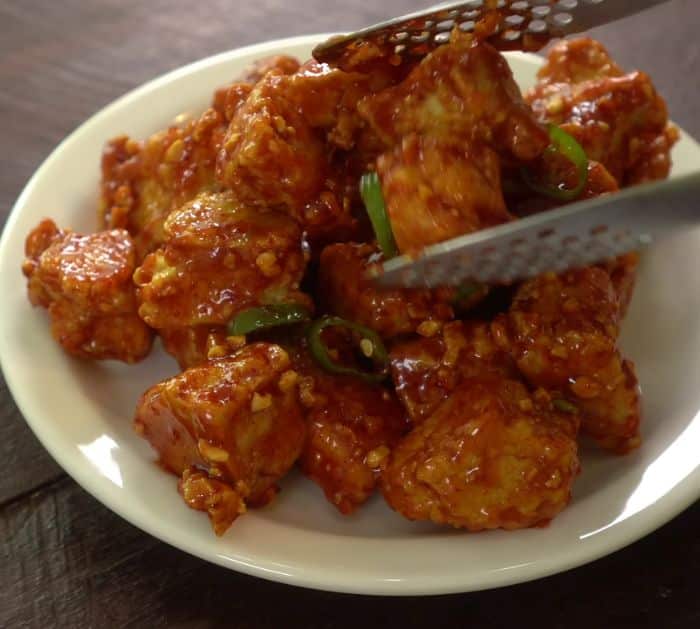 *All image credit belongs to 매일맛나 delicious day via YouTube. Follow and subscribe to her channel for more!
Easy Sweet & Spicy Crispy Fried Tofu Recipe
The post Easy Sweet 038; Spicy Crispy Fried Tofu Recipe appeared first on DIY Joy.
Original source: https://diyjoy.com/easy-to-make-crispy-fried-tofu-recipe/