This lovely and fun quilt idea by Jordan Fabrics on YouTube is super easy to make using only layer cake fabric and some accent fabric to go with it. This is a project that you can practice your skills on if you8217;re a beginner in quilting and you can make this as a gift for a loved one, too. Learn how now with the written instructions down below and then watch the video tutorial for more details.
Materials:
Directions:
Choose 4 sets with 4 similar colored fabric from your layer cake, to cut the fabric, start by cutting off 6 inches from one edge, then turn it over, and cut 4-inch pieces to end up with 6x4s. Take the other half of the earlier cut you made, then cut into 6215;4 pieces, and the remaining scrap trim into 2½ inch squares. Do the same steps with the rest of the fabric, then cut the accent or background fabric into 3-inch squares, and mark the back side with a diagonal line from corner to corner.
Now, pick 4 similar colored fabrics with different pattern, then get 4 accent squares, and 1 different color or square for the center. Lay the accent fabric on the lower right corner of the main fabric with their right sides facing, then stitch along the line, and press open. Repeat this with the rest of the main and accent fabric, then cut off the excess 2 layers at the back away from the stitching line, and lay out the fabric pieces to see how it would go together.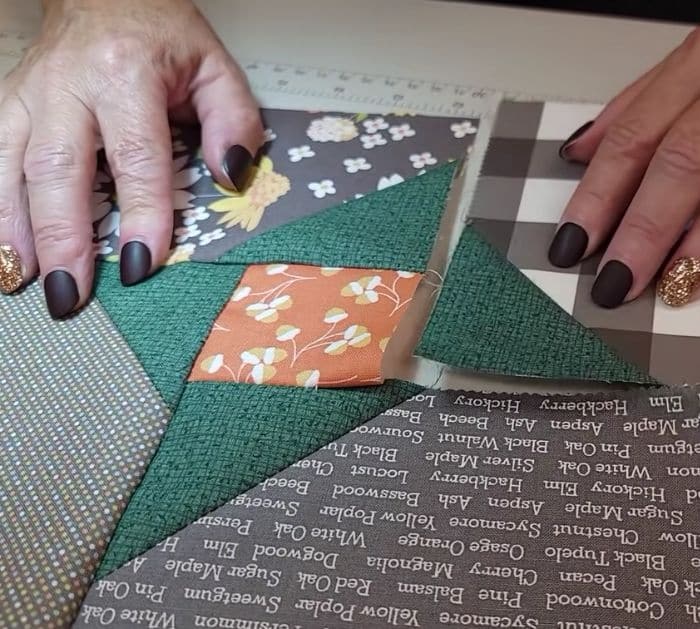 Start stitching them together with the center as shown in the video, then press the block open, and repeat with the rest of the fabric making sure to use similar colors in one block and a contrasting color at the center. Lay the blocks and arrange them however you want, then sew them per row with the seam going in one direction, and then the next row8217;s seams should go the opposite way. Sew the rows together, then quilt with whatever pattern you want, and finish it with a binding and backing fabric.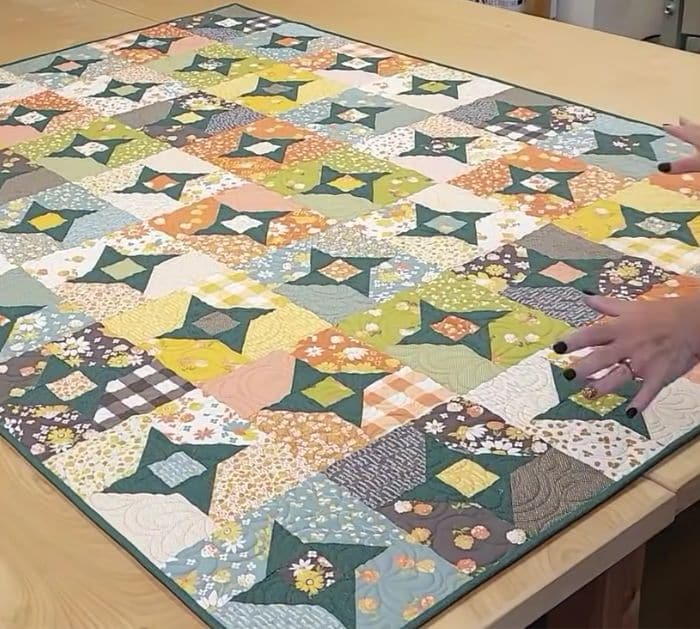 *All image credit belongs to Jordan Fabrics via YouTube. Follow and subscribe to her channel for more!
Donna8217;s Free 8220;Twinkle Little Star8221; Quilt Pattern
The post Donna8217;s Free 8220;Twinkle Little Star8221; Quilt Pattern appeared first on DIY Joy.
Original source: https://diyjoy.com/easy-twinkle-little-star-quilt-tutorial/