Thanks to HSN and ShopStyle Collective for sponsoring this post. So many fun new products to get excited about this new year!
It8217;s a new year and I always look forward to what new trends and snazzy products will be debuting. I8217;ve searched the latest and greatest fresh releases to bring you a little over a dozen new products to get excited about this year, all found at HSN on FABULOUS deals this month!
Make sure to use HSN2023 for extra savings on your first order! And all orders over $75 get free shipping!
13 New Products To Get Excited about This Year
1. Ban.do Weekly Undated Planner 8211; Progress Not Perfection
I have to start out every January with a new planner and I love that this one finally gets it right. There8217;s no way to be perfect, so instead, use this happy planner to simplify and organize your day. It8217;s under $20 and packed with stickers and a great layout. I love the fun boho vibe! If you don8217;t have a planner yet, this is a great one to snag!
2. ban.do Getaway Pill Case
If this isn8217;t the most genius thing ever! I8217;ve started amping up my vitamin regimen and it8217;s made a huge difference to my health. But I hate taking one of those 8220;old people8221; pill cases (you know exactly what I8217;m talking about!) when I travel. I was SO excited to see this new product pop up! So cute, so practical, and it doesn8217;t make you feel like an old lady when you gotta bring your medication and supplements along. Under $16!
3. Too Faced Cosmetics Too Faced Be My Lover Set
It8217;s a new spin on an old favorite. Too Faced Better Than Sex mascara (a HUGE cult-classic) is now paired with the sweetheart of all palettes, just in time for Valentine8217;s Day. And what a great deal8230;$32 for all three at HSN right now! I hope you knock your Valentine8217;s date out of the park.
4. Denmark 3-Piece Matte White Canisters with Gasket Set
I am all about kitchen and pantry organization, especially when it8217;s this cute! Check out these new farmhouse canisters that you can hide your sugar, powdered sugar, and flour in. But they8217;re going FAST, so hurry! (If you don8217;t get to them in time, here8217;s another cute set!)
5. Too Faced Hangover Primer & Setting Spray Set
This year Too Faced has a lot of fun new releases to look forward to, like this Hangover Primer and Setting Spray. If you8217;re a makeup lover, this set is a must at an unheard of low price. Normally $79, this month only $39 with free shipping! 
6. Nakery Beauty Glide & Go Magic Friction Stick
Ladies, this is a new item I think you8217;re going to love. Meet the Magic Friction Stick. It prevents friction and uncomfortable rubbing in all the places. Runners8230;just apply a bit on the thighs so you don8217;t chafe after a run. Does your bra strap bother you? Just rub a bit of this on and it8217;s instant relief!
7. Aduro 6-Outlet 2-USB Shelf Series Surge Protector
Here is another genius new product that is going to make life easier this year. It8217;s the outlet to beat all other outlets. With six outlets, and two USB ports, PLUS a shelf to place your charging items8230;every household should have one of these! And it8217;s down from $39.99 to just $19.99 at HSN this month!
8. Kinetic Go Green Fridge Bin Set 4 8211; 4 Pieces
If organization is on top of your mind like it is mine right now, these fridge bins are a no-brainer. They8217;re HALF OFF their regular price right now and are perfect for organizing condiments and loose ends that usually just get tossed in the fridge.
9. BeautyBio (2) 15-pair Packs Bright Eyes Gels
Brighten up your eyes with this fun new beauty product to hit the market. These gel packs boast Colloidal Silver and Collagen to illuminate the look of your under eyes and give them back that healthy glow. I love deals like this at HSN that come in multi-packs.
10. BeautyBio The Eyelighter Concentrate and The Pout
Since we8217;re on the subject, BeautyBio also has a fabulous new combo out for lips and eyes. The Eyelighter is soothing under-eye serum that works hand-in-hand with the eye gels above to smooth and brighten those tricky under eye areas. The icing on the cake is getting The Pout volumizing lip serum as well! Beautiful lips and eyes in one fun package delivered right to your door.
11. Benefit Cosmetics Precisely My Brow Pencil & Fluff Up Brow Wax Set
We8217;ll round out the favorite makeup deals this month with the new Fluff Up Brow from Benefit Cosmetics. It8217;s the year for fierce brows and this set is the perfect way to get you there! Use the precise brow pencil to define and fill in color, then use the Fluff Up Wax to volumize and take your brows to the next level! Normally $51, only $39 at HSN this month.
12. Korres 4-piece Renewing Body Cleanser Set
NEW product alert! Get a whole year8217;s worth of body cleanser with this Korres 4-piece set that not only smells divine (scents include Jasmine, Basil Lemon, Guava, and Pure Cotton), but improves the look of your skin too. (I always like watching the HSN videos to see how these really work. Love that they do that!) This is a great gifting item to have on hand and only $39.70 with free shipping for all four!
13. Sunday Riley Superstars Kit
Last but not least on the list of great HSN deals this month is the superstar kit that has everyone talking. If you8217;ve seen this Sunday Riley lineup around and wondered what all the hype is about, NOW is the time to try it! It8217;s down from $130 to just $78 with free shipping this month! It8217;s a great treatment system to revitalize dull skin and kickstart a fresh face for the new year.
Don8217;t forget to use code HSN2023 to save $10 off your first order and have fun finding some new favorites. And make sure to check in every day to see what the 8220;Today8217;s Special8221; is8230;there are always some GOOD ones!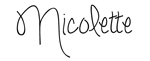 The post 13 New Products To Get Excited About This Year appeared first on How Does She.
Original source: https://howdoesshe.com/13-new-products-to-get-excited-about-this-year/