Thanks to JCPenney and ShopStyle Collective for sponsoring this post! Time to update those pairs of jeans with some great deals!
Over the past few months, I8217;ve been astutely aware that jean styles are a-changing and there8217;s very little we can do about it. And while at first I wanted to cling to all my old skinny jeans in a stubborn fashion standoff yelling, 8220;YOU CAN8217;T MAKE ME!!!8221; I realized I actually liked the current trending jeans when I gave them a try. Not just liked, but loved!
It all started with my stylish niece who bravely rocked loose-fitting jeans at a family ice cream night and we all warmed up to the idea that maybe8230;just maybe we could be brave too. Loose fit, flared, boyfriend-jeans, mom-jeans, dad-jeans8230;you name it, they8217;re here to stay for what fashion bloggers are saying is a very long time. 
If you8217;re like me and realize that your current stash of jeans needs a SERIOUS overhaul, but you don8217;t want to break the bank, JCPenney is my secret weapon! They have some of my favorite jeans (several of these I own personally) for the most amazing prices! In fact, I8217;ve rounded up over a dozen jeans that are all pretty much under $55 right now at JCPenney, with MANY under $20!!
In case you8217;ve ever wondered how many pairs of jeans you can snag for $200, I grabbed SEVEN of these pairs! Have fun updating while jean prices are at an all-time low!
Guess How Many Pairs of Jeans I Got for under $200?
Arizona Womens Highest Rise Baggy Fit Wide Leg Jean
I grabbed this pair of jeans immediately when I saw they were under $20 and I8217;m SO glad I did. They are darling! They have become one of my favorite new pairs of jeans and I love the high rise on the waist and the slight crop in the hems. Here8217;s what they look like on8230;
I must be shorter than the model, because at 58217;68243;, these aren8217;t so cropped on me, but they don8217;t drag on the ground when I walk, which is perfect. They fit TTS in my opinion and I love the waist on them8230;high but not too high.
If you only grab ONE pair, I highly recommend this one! I thought that they fit true to size and here8217;s what they look like in real life. INSANE PRICE8230;don8217;t miss it!!
Arizona Juniors Womens Highest Rise Curvy Fit Mom Jean
What a great pair for your teens or yourself. If you8217;ve noticed, cropped hems are the style which gives your shoes a chance to shine for once. Who knew that the jeans our moms wore in the 80s would make such a fierce come-back?
Levi8217;s® Womens High Rise Wedgie Straight Jean
I bought a pair of Levi8217;s Wedgie jeans on my sister-in-law8217;s recommendation and she was spot on. What a great modern jean! (And don8217;t be scared off by the style name8230;they don8217;t actually give you a wedgie.) I have a pair of lighter color Levi8217;s Wedgie jeans (see below), but I8217;ve been eyeing the Cosmic Comet color as my next purchase.
This exact pair is sold out, but the 8220;Tear to Shreds8221; color is close. Right now is a GREAT time to buy Levi8217;s at JCPenney while they8217;re a rare 30% off. That8217;s a great deal for Levi8217;s! (These jeans last forever.)
Arizona Juniors Womens Highest Rise Straight Leg Jean
Every gal needs a few black pairs of jeans in her arsenal. Take advantage of JCPenney8217;s all-time low jeans prices and stock up!
a.n.a Womens High Rise Wide Leg Cropped Jean
This jean comes in two great colors (light and a bit darker) with slightly different details. Sizes are going fast and it8217;s no wonder because they are included in the Buy 1 Get 1 50% off deal.
Levi8217;s® Womens 501 Cropped Jean
Fans of Levi8217;s jeans, now is a great time to snag a new pair at JCPenney while sizes are in stock and on sale. I like this modern spin on the classic 501 jeans with a cropped hem and a comfortable fit.
Bold Elements 8211; Plus Womens Mid Rise Cropped Jean
Gals with curves8230;JCPenney has so many great jeans on sale! Like these smart black jeans that would look amazing at work.
Liz Claiborne Plus Womens Mid Rise Girlfriend Straight Leg Jean
Another great plus size pair of jeans8230;these Liz Claibornes pairs of jeans are flying off the shelf at JCPenney right now. If you want to look around at more plus size jean options, there are so many great deals here.
a.n.a Ripped Womens High Rise Straight Leg Jean
If you8217;re not loving the totally baggy jeans, here8217;s a good compromise. These a.n.a ripped jeans are comfortable without being loose, and they are right on par with trending styles. (Check out the Med Jupiter color8230;it may be my favorite!) Also included in the Buy 1 Get 1 50% off deal so you can mix and match.
New! Levi8217;s Big Girls 726 Flare Leg Jean
I love that my girls are starting to get into loving trendy jeans. It8217;s fun to tell them that I wore flare leg jeans when I was in middle school! These Levi8217;s flare jeans are adorable and sizes just restocked (they were sold out until just recently!) so I8217;d definitely recommend grabbing a pair for your cutie!
Thereabouts Little & Big Girls Straight Leg Jean
Here8217;s another cute pair of jeans for your girls, and around $22 right now. Love all the personality packed into these little jeans!
So there you have it. How many pairs of jeans can you buy for under $200? When you shop JCPenney8217;s big jeans event8230;you can get enough pairs for nearly every day of the week!
Don8217;t miss out! Be brave and update your stash, maybe trying something new that will turn out to be really fun.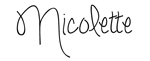 The post How Many Pairs of Jeans Can You Get for Under $200? appeared first on How Does She.
Original source: https://howdoesshe.com/how-many-pairs-of-jeans-can-you-get-for-under-200/