Make the best homemade French onion soup in the comfort of your home with this recipe by Natashas Kitchen on Youtube. The combination of caramelized onions, beef stock, and cheese is amazing. Top it with croutons and you have a wonderful meal! It8217;s warm and full of flavors 8211; perfect for the cold weather. Watch the video below for full instructions.
Ingredients:
Instructions:
Step 1:
Slice the onion in half, remove the ends, then peel and cut thinly parallel to the grain.
Step 2:
Add 2 tablespoons of olive oil and 2 tablespoons of butter in a large pot over medium heat. Add the sliced onions and saute for 10 minutes while stirring occasionally.
Step 3:
Sprinkle 1/2 teaspoon of sugar on the onions so they will caramelize faster. Saute uncovered for another 30 to 40 minutes while stirring occasionally until caramelized and browned. To prevent burning, stir more frequently towards the end.
Step 4:
Once caramelized, add minced garlic and cook for another minute.
Step 5:
Pour 1/2 cup of wine and scrape the bottom of the pot to deglaze. Continue stirring for about 3 minutes over medium heat.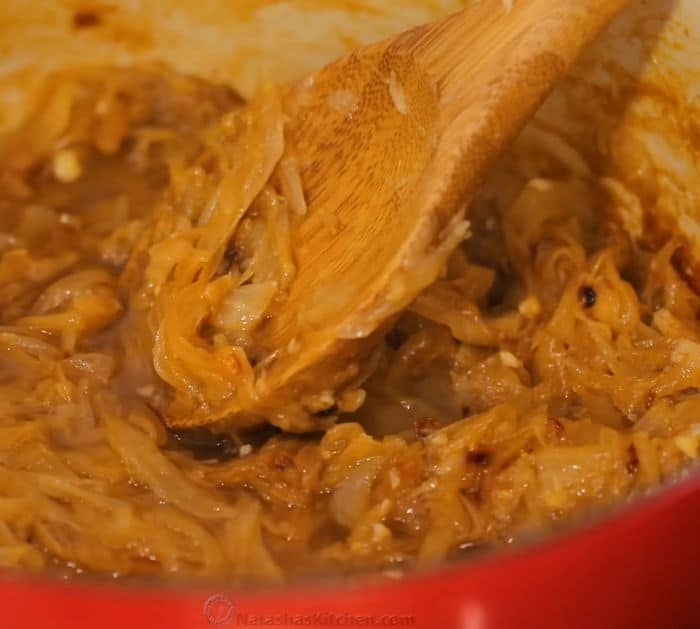 Step 6:
Add 8 cups of beef stock, 1 bay leaf, thyme, and 1 teaspoon of salt. Partially cover the pot and let it simmer for about 30 minutes. Add another 1/2 teaspoon of salt and 1/2 teaspoon of black pepper, mix then remove from heat.
Step 7:
Preheat the oven to 400 degrees Fahrenheit. Slice the baguette into 1/28243; thick slices. Brush both sides lightly with olive oil then arrange them on the baking sheet. Bake for about 6 to 8 minutes until golden brown at the edges.
Step 8:
Once the soup is ready, top the slices of bread with half of the cheese and broil for about 2 to 3 minutes until the cheese melts and turns golden in spots.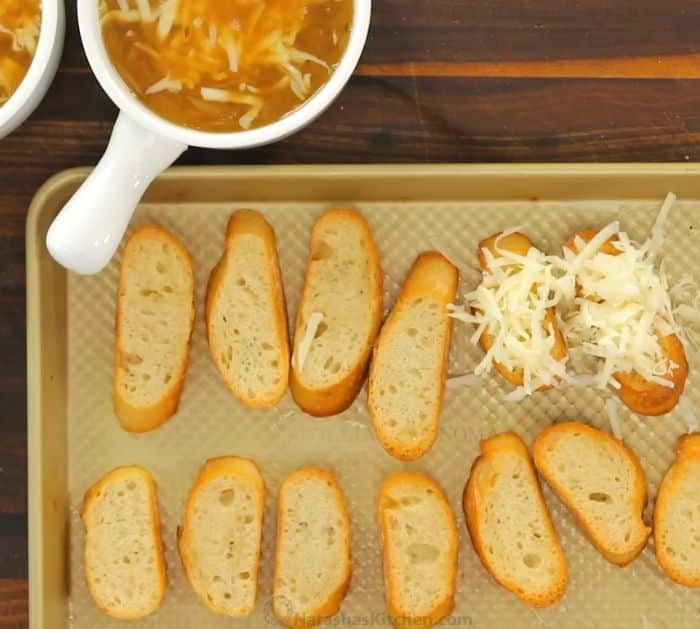 Step 9:
Pour the soup into individual bowls and sprinkle the remaining cheese on top. Place the hot cheesy toast and serve. Enjoy!
Best Homemade French Onion Soup
The post Best Homemade French Onion Soup appeared first on DIY Joy.
Original source: https://diyjoy.com/best-homemade-french-onion-soup/