This DIY project by HGTV Handmade on YouTube is very useful and easy to make! You can customize this according to the space that you have and design it however you want using only a few simple materials that you may already have in your house. If you8217;re new to working with macrame cords, don8217;t worry because this easy-to-follow video tutorial is beginner-friendly and detailed enough that you can get and imitate it on the first try.
Materials:
Directions:
Measure out the space where you want to place your macrame hammock, then measure the macrame cord, and cut it about 4 times the length you think you8217;re going to need. When cutting the cord, make sure to wrap a piece of painter8217;s tape around the area first, then cut it in the center to avoid fraying, and proceed. Cut the dowels to the size that you need which will be the spreader bar of your hammock, then starting with one dowel, wrap the macrame cord around using the lark8217;s head method, and continue all the way across to create a fringe. Check the wrapped cords one more time to make sure they are spaced out evenly across the dowel.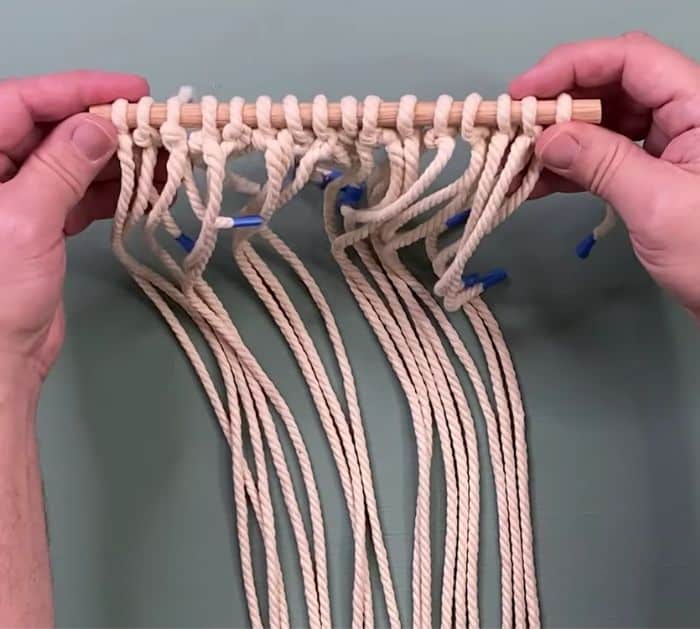 Next, lay painter8217;s tape along each side of the dowel to hold the cords down in place, then start knotting the cords together to create a pattern of your choice or follow what8217;s shown in the video and once done, secure the other ends to your other dowel using the same technique as you did in the other end. Trim off each end of the cord hanging down the dowels evenly, then comb them out nicely, insert screw hooks underneath the bottom shelf, and hang the fruit hammock. Place the fruits in the hammock and you8217;re done.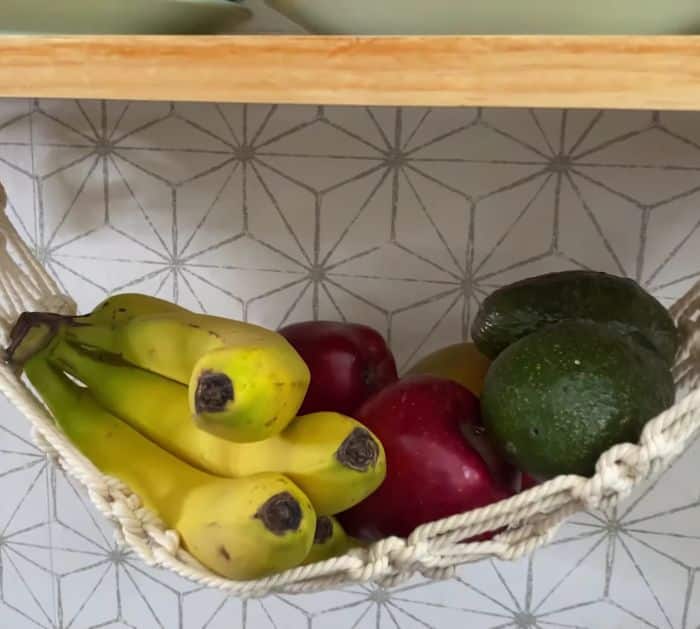 *All image credit belongs to HGTV Handmade via YouTube. Follow and subscribe to their channel for more!
How To Make Macramé Fruit Hammock
The post How To Make Macramé Fruit Hammock appeared first on DIY Joy.
Original source: https://diyjoy.com/how-to-make-macrame-fruit-hammock/