This crispy one-pan egg breakfast toast by Cooking Satisfaction is an absolute favorite recipe at our house. It8217;s super easy to make and has everything we want: egg, melted cheese, and crispy bacon. I didn8217;t know that an extra spread of butter on top of the slices will make the bread more delicious. You have to try this 8211; it8217;s a great go-to snack in the morning as it8217;s very quick to prepare. Read on or watch the video below for the full instructions.
Ingredients:
Instructions:
Step 1:
Crack 2 eggs in a bowl and season it with salt and pepper. Beat well using a fork or whisk.
Step 2:
Get a slice of bread and spread some butter on one side. Spread it with a butter knife. Repeat on the other piece of bread.
Step 3:
Place a non-stick pan over medium heat. Lay the 2 slices of bacon and cook until crispy. Transfer the bacon to a plate.
Step 4:
In the same pan over medium-low heat, spread butter, then add the beaten eggs. Make sure to spread the egg all over the bottom of the pan.
Step 5:
Place the two slices of bread in one layer, butter side up. When the eggs are cooked, flip them and fold the sides of the egg on top of the bread. Flatten it out using a spatula.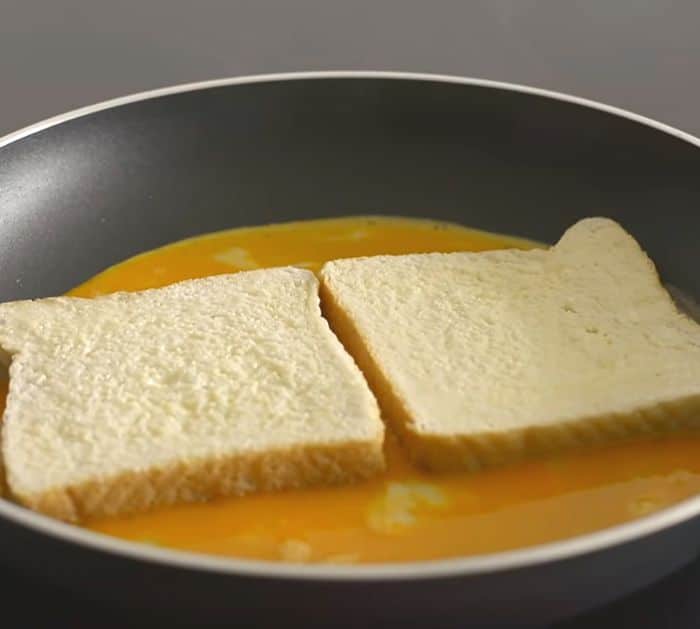 Step 6:
Add the slices of bacon on one side, followed by mozzarella cheese and cheddar cheese.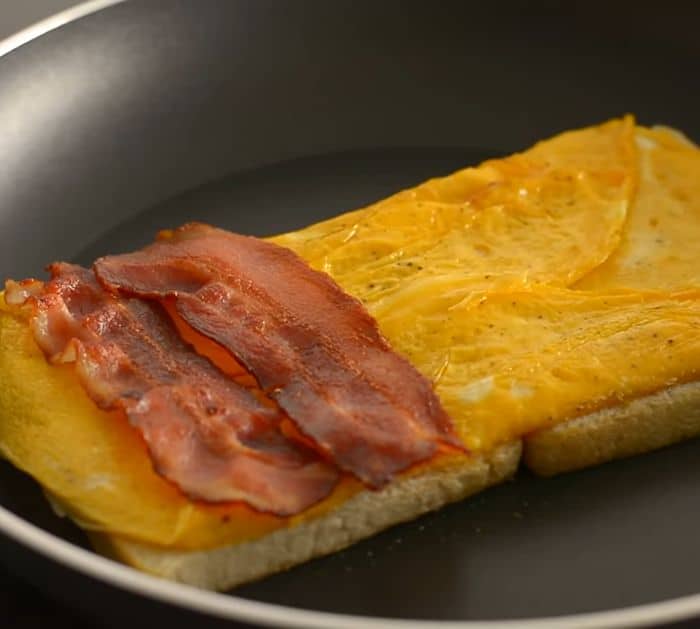 Step 7:
Flip the other slice of bread and flatten it using a spatula. Let the cheese melt for a little bit and the bread gets toasted.
Step 8:
Transfer the sandwich to a cutting board and cut it in half diagonally. Serve on a plate. Enjoy!
Crispy One Pan Egg Breakfast Toast
The post Crispy One-Pan Egg Breakfast Toast appeared first on DIY Joy.
Original source: https://diyjoy.com/crispy-one-pan-egg-breakfast-toast/