These are the perfect appetizers you can make for parties or gatherings. It8217;s tasty, crunchy, and healthy too! Learn how to make chili lime baked shrimp cups. This delicious recipe is by Inspired Taste on Youtube. Read on or watch the video below for full instructions.
Ingredients:
Instructions:
Step 1:
Line the wonton wrapper in one single layer. Pour some olive oil into a small bowl, then use a brush and spread it on the wonton wrappers. Flip them, brush the second side and sprinkle some salt.
Step 2:
Place each wonton into a muffin cup. You need to fold a side or two to make them fit and press the bottom down.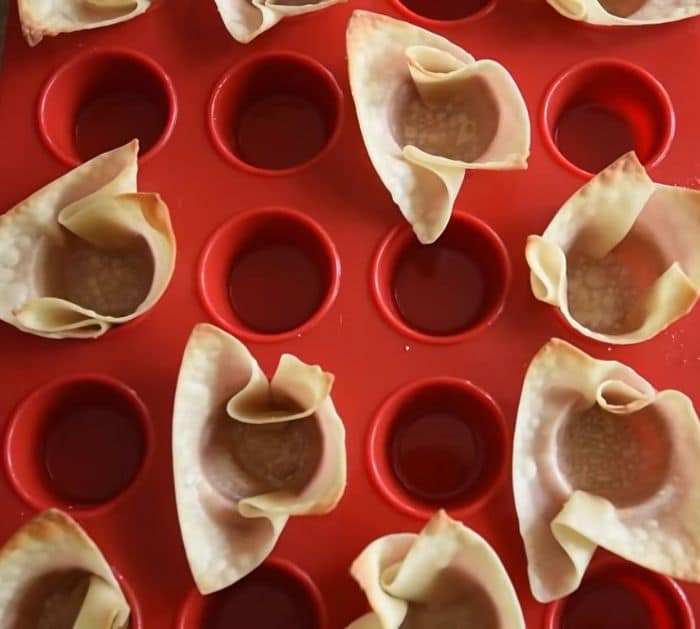 Step 3:
Place inside the oven and bake for 5 to 10 minutes at 350 degrees F. Make sure to look at them while they bake as they can over-brown easily. Once done, transfer them to a rack and let them cool.
Step 4:
Add the shrimp to a bowl and pour some olive oil. Zest one lime and add to the shrimp, followed by the chili powder, salt, and pepper. Gently mix until they are well-coated.
Step 5:
Spread the shrimp onto a baking sheet and bake until opaque throughout for about 10 minutes.
Step 6:
In a medium bowl, add 3 tablespoons of sour cream and a little bit of lime juice and salt. Mix until well combined.
Step 7:
Start assembling. Get a baked wonton shell, add some arugula, and a dollop of the lime sour cream. Top it with the chili lime shrimp. Repeat for the remaining shells.
Step 8:
Arrange the shrimp cups on a plate with some extra lime wedges on the side. Squeeze a bit of lime on top of each cup.
How to Make Chili Lime Baked Shrimp Cups
The post How to Make Chili Lime Baked Shrimp Cups appeared first on DIY Joy.
Original source: https://diyjoy.com/chili-lime-baked-shrimp-cups/