I just love presents and making them presentable as much as I can. I found this gift wrapping and ribbon bow tutorial by QiDaoYu on Youtube, and I knew I had to try it. It8217;s so beautiful that you would hesitate to open the gift. Read on or watch the video below for instructions.
Materials:
Instructions:
Step 1:
Wrap the paper around your box to measure the size that you need. Make sure to add an allowance. Once you know, cut the excess.
Step 2:
Flip your paper right side down. On the long side, make a small fold then followed by a bigger fold. Do the bigger fold 3 more times. Open it except for the first small fold and flip it.
Step 3:
Pull the first crease and fold up until the middle of the first rectangle. Do the same for the next ones. Flip it and secure the folds with adhesive tape.
Step 4:
Wrap the paper how you normally wrap a box but make sure the folds are on top.
Step 5:
Cut 2 pieces of  11-inch ribbon. Get one and fold it in half. Fold the right side towards the center making a diagonal fold. Then fold it once to the left. Next, fold the ends on the back of the ribbon, then towards the front. Stick a strip of double adhesive on the top edge of the fold. Make sure it8217;s between the front and back. Fold the end and stick it to the adhesive.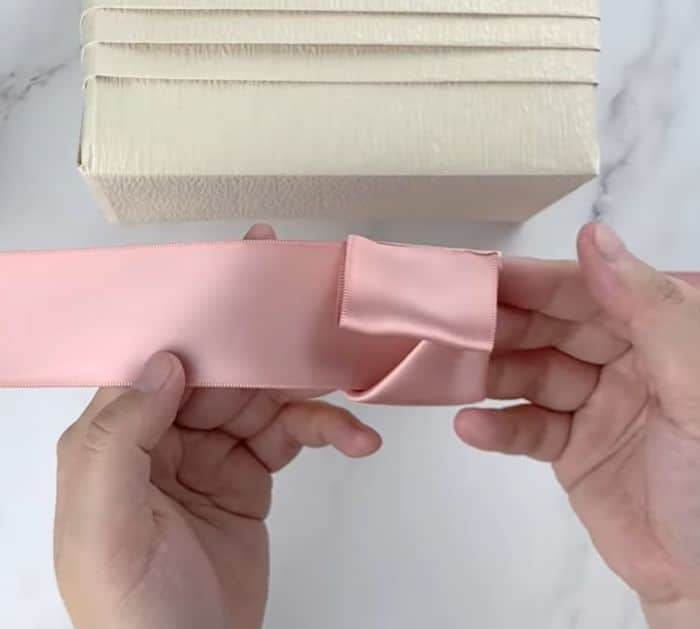 Step 6:
Get the left end, fold to the back, hold it with a finger, fold it again, twist, and stick it to the adhesive on the back. Make 3 folds on the center edge and secure with double adhesive. Do the same on the other strip of the ribbon but towards the other side.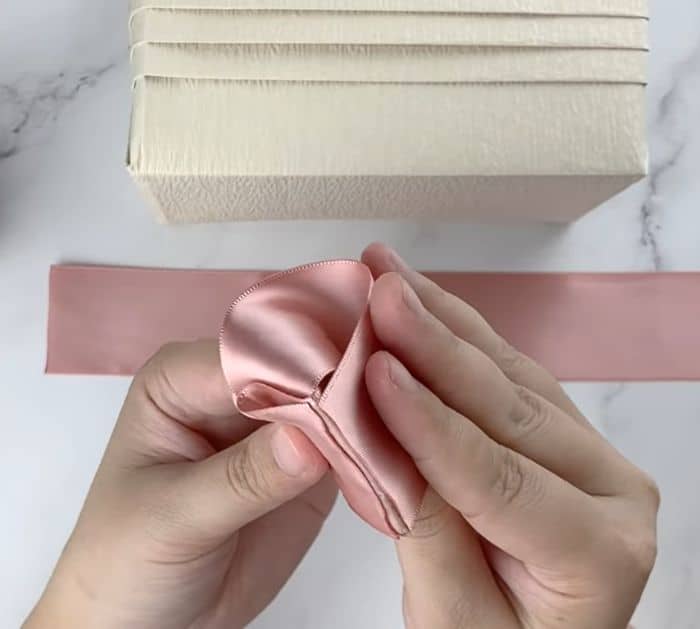 Step 7:
Measure the size of your ribbon and add an allowance. Cut two pieces of ribbon with that length. Get one and fold it in half. Add a strip of adhesive tape in the middle. Fold the ends towards the middle then stick them to the adhesive tape.  Fold the center 3 times to make it a bow. Secure it with adhesive. Do the same on the other strip and stick them together. Place the first bow on top.
Step 8:
Cut a small strip of ribbon and fold it 3 times lengthwise. Wrap it in the middle of the ribbon. Take a long piece of ribbon and glue the bow in the center. Wrap a ribbon around one side of your box.
Gift Wrapping and Ribbon Bow Tutorial
The post Gift Wrapping and Ribbon Bow Tutorial appeared first on DIY Joy.
Original source: https://diyjoy.com/gift-wrapping-and-ribbon-bow-tutorial/