Satisfy your sweet cravings in the comfort of your home with this 3-ingredient chocolate mousse trifle by Spice Bangla on Youtube. It8217;s the perfect dessert for any occasion or gathering, as it8217;s easy and quick to make! I am sure everyone will love this simple treat, and it will instantly be the crowd favorite. You can serve them right away or keep them chilled for 2 to 3 hours before serving them to your guests. Read on or watch the video below for full instructions.
Ingredients:
Instructions:
Step 1:
Place 8 to 10 pieces of Oreo cookies in a ziplock bag and crush them into small pieces using a rolling pin.
Step 2:
Place a small pot filled halfway with water over heat and let it come to a simmer. Slice the semi-sweet chocolate into small pieces and place them in a heat-resistant bowl. Once the water is simmering, place the bowl of chocolates over it. Pour 1/4 cup of chilled whipping cream and mix until the chocolate is melted.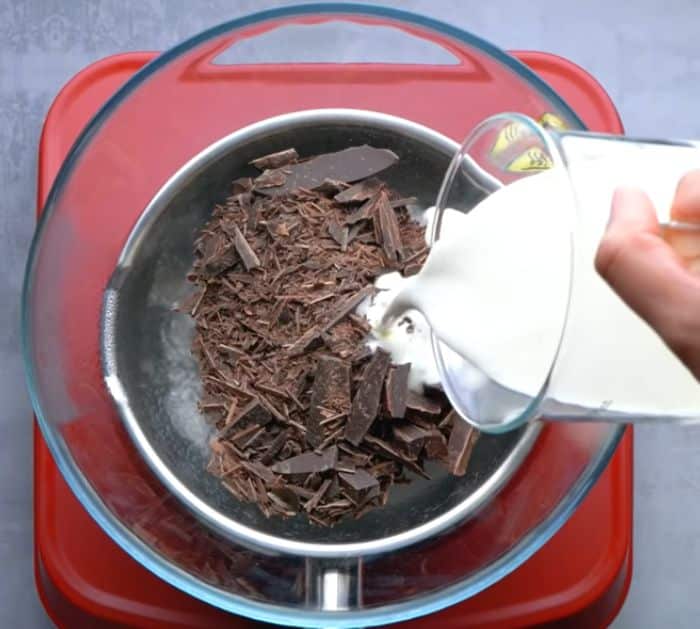 Step 3:
Pour the remaining whipping cream into a different bowl and whisk until soft peaks.
Step 4:
Take half of the whipped cream and add to the chocolate mixture. Whisk until well combined.  Once done, scoop some into a piping bag. For the remaining whipped cream, scoop them into a different piping bag.
Step 5:
Get a glass and add some of the cookie crumbs on the bottom. Next, add a layer of the chocolate mixture, followed by the whipped cream. Repeat the layers until the glass is full. Fill your other glasses with the remaining ingredients. You can either serve them right away or chill them for about 2 to 3 hours before serving. Enjoy this with your family or friends!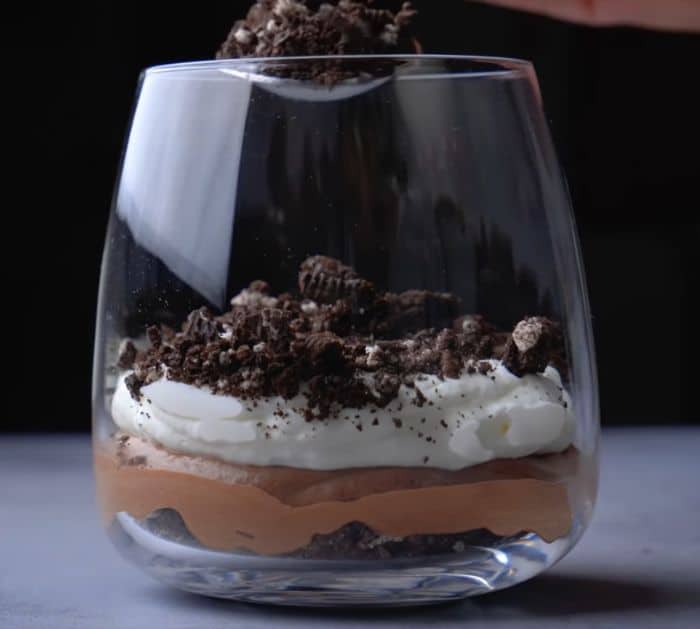 3-Ingredient Chocolate Mousse Trifle
The post 3-Ingredient Chocolate Mousse Trifle appeared first on DIY Joy.
Original source: https://diyjoy.com/3-ingredient-chocolate-mousse-trifle/