This chicken recipe with a combination of BBQ and beer from Mr. B Cooks on Youtube is indeed a feast. It's a slow-cooked-to-perfection recipe, and I'm sure this will be gone in a heartbeat. I mean, it has a perfect combination of flavors. Serve this to your family today by learning the full recipe in the video below.
Ingredients:
For the dry rub:
Directions:
Step 1
In a bowl, combine 1/4 cup dark brown sugar, 1/4 cup paprika, 1/4 cup kosher salt, 1/4 cup black pepper, 1/4 cup garlic powder, 1/4 cup ground thyme, 2 tbsp onion powder, and 2 tbsp cayenne pepper. Mix well. Place four crumpled ball pieces of aluminum foil at the bottom of the crock pot. Now, apply the rub mixture to the whole chicken, making sure every part is coated properly.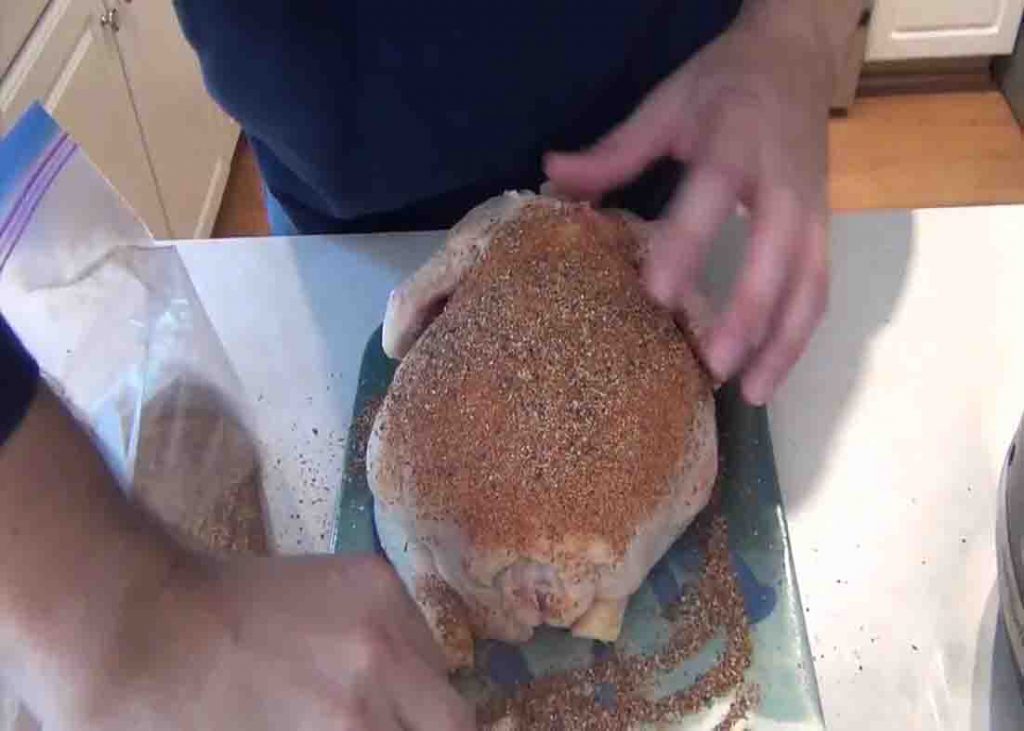 Step 2
Pour one can of beer into the crock pot, then place the chicken inside. Put the lid on, set the slow cooker to low, and cook for six hours. 50 minutes before the crock pot sets, take off the lid and brush some bbq sauce into the chicken. Let it cook for the rest of 50 minutes. After this, transfer the chicken to a baking dish, then broil it on high for two to four minutes.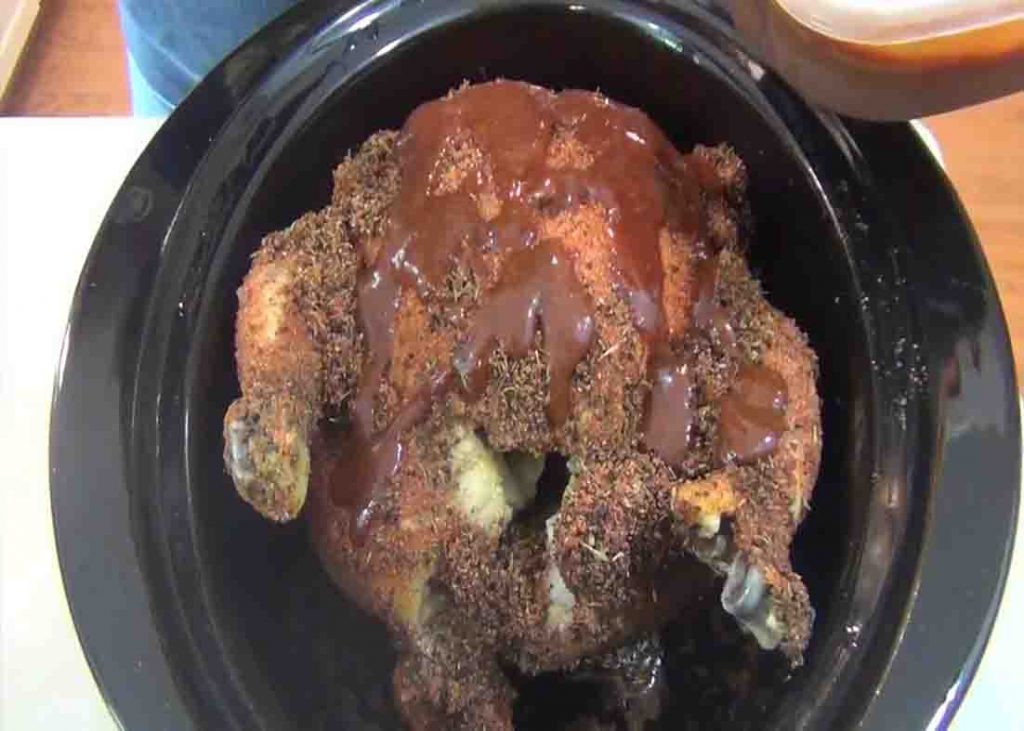 Crock Pot BBQ Beer Can Whole Chicken
The post Crock Pot BBQ Beer Can Whole Chicken appeared first on DIY Joy.
Original source: https://diyjoy.com/crock-pot-bbq-beer-can-whole-chicken/