One of my all-time favorites from Taco Bell8217;s menu is their delicious Enchirito, I would almost always order this dish because I just love how yummy and flavorful it is. Unfortunately, it8217;s been a while since they8217;ve taken this down from their menu and I was initially sad, not until I found this video tutorial by Catherine8217;s Plates on YouTube that features her own version of the recipe that tastes as good as the original.
Ingredients:
Directions:
Place a large skillet pan on a stove over medium-high heat, then add the ground beef, and break it apart while stirring nicely. Cook the ground beef until brown, then add the diced onion and continue to stir them until soft and cooked through. Drain off any excess grease, then add 6 tablespoons of homemade taco seasoning or 2 packets of store-bought taco seasoning, and add ¼ cup of water as well. Give them a good stir, then bring it to a simmer for about 3 minutes, and turn off the heat.
Place a medium-sized saucepan on a stove over medium-high heat, then heat up the refried beans, and add the sour cream and remaining taco seasoning. Give them a good stir before turning off the heat, then lay one flour tortilla on a microwave-safe plate, and cover it with a wet paper towel layering them up in this manner before heating them up in the microwave for 30 seconds.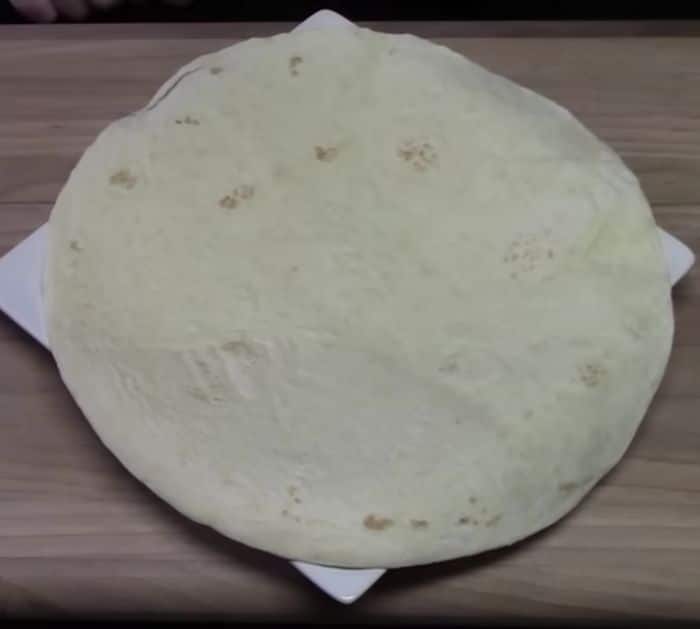 Remove the paper towels off of each tortilla, then spread 2 tablespoons of the refried beans along the middle of each tortilla, and add 3 to 4 tablespoons of taco meat along the top of the beans. Fold in the sides of the tortilla, then start rolling it from the end to the other end, and place it with the seam side facing down. Pour red enchilada sauce over the enchirito, then top it with some shredded cheese, and microwave for 1½ to 2 minutes or until the cheese has melted and the enchirito is heated through. Top it with some sour cream, sliced olives, and cilantro, if desired, then serve and enjoy.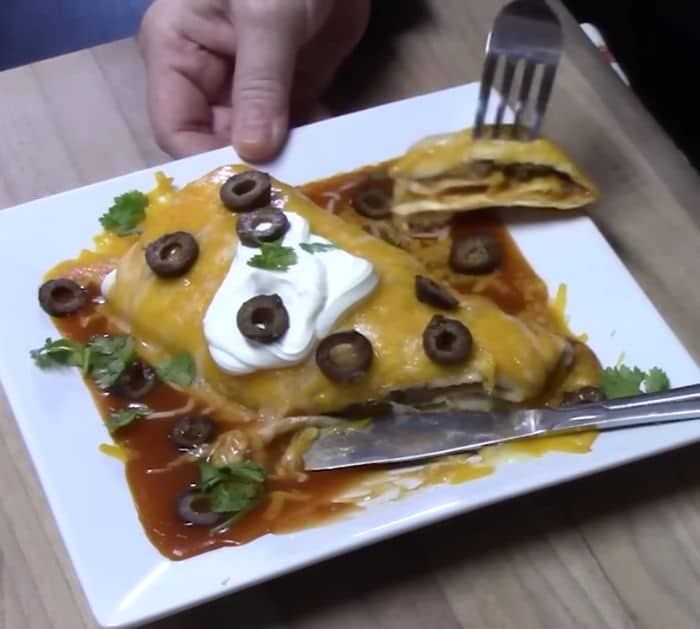 *All these images are credited to Catherine8217;s Plates via YouTube. Give her channel a visit and subscribe for more!
Easy Copycat Taco Bell Enchirito Recipe
The post Easy Copycat Taco Bell Enchirito Recipe appeared first on DIY Joy.
Original source: https://diyjoy.com/easy-copycat-taco-bell-enchirito-recipe/