Remember your childhood favorite cookies? Here8217;s mine. These bring so many memories. I have always loved these and the beautiful tin can packaging. That8217;s why I am so glad when I found this recipe by Little Duck8217;s Kitchen on Youtube. These are the best danish butter cookies I have ever tasted! They are super crunchy and have the perfect buttery flavor. Watch the video below for the full instructions.
Ingredients:
Instructions:
Step 1:
Cut the butter into small pieces and place them into a bowl. Wait for them to soften. Crack 1 egg and place in a bowl. Beat well, then set aside.
Step 2:
Press the room-temperature butter using a spatula to flatten it. Add 1 cup of icing sugar to the butter. Mix using a hand mixer at medium speed until well combined and fluffy.
Step 3:
While continuously mixing, add the beaten egg little by little. Next, add 1/2 teaspoon of vanilla essence and mix again.
Step 4:
Sieve 2 1/8 cups of cake flour, 1/2 cup and 4 teaspoons of cornflour, and 2.5 tablespoons of milk powder into the butter mixture to remove any lumps.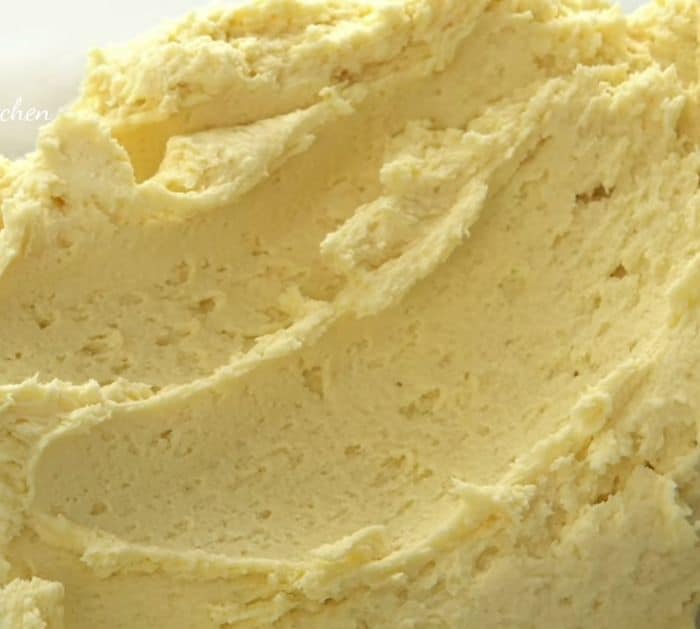 Step 5:
Mix well using a silicone spatula until well incorporated. Transfer the mixture to a piping bag with a 1 M nozzle tip.
Step 7:
Preheat the oven to 350 degrees Fahrenheit.
Step 8:
Brush your baking tray with melted butter. Squeeze the piping bag in a circular motion to make the cookies. Make sure each one is well-spaced from the other. Place them in the fridge and let them chill for about 10 minutes. This will make the cookies8217; form clearer.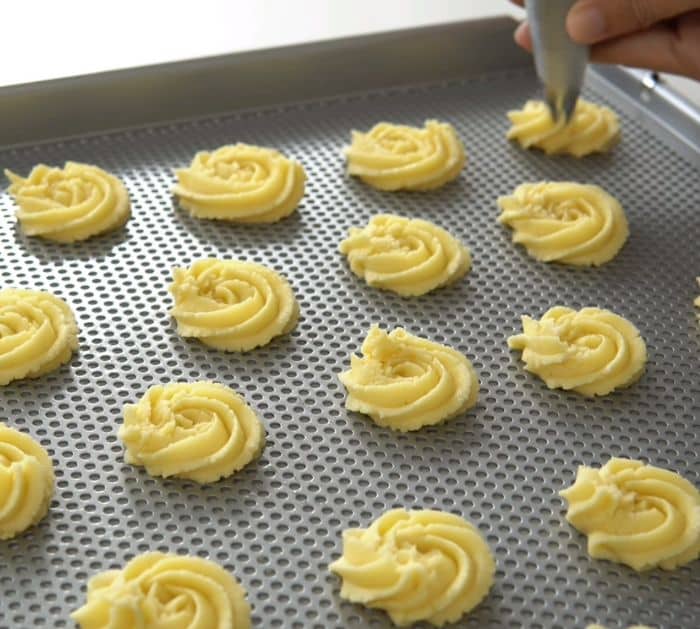 Step 9:
Place in the preheated oven and bake for 5 minutes. Take the tray out after 5 minutes, turn it around and place it back in the oven. Bake for about 10 minutes at 320 degrees Fahrenheit. Once done, let them cool before serving.
Best Danish Butter Cookies
The post Best Danish Butter Cookies appeared first on DIY Joy.
Original source: https://diyjoy.com/best-danish-butter-cookies/